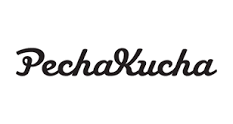 All members of the community are invited to attend the 25th volume of PechaKucha 20×20 St. Joseph/Benton Harbor. The ticketed event takes place outdoors at the Ghostlight Theatre in Benton Harbor on Thursday, September 8, 2022, from 8:30 – 10 pm. Doors open at 7:30 pm, including  snacks and a cash bar.
The five-dollar tickets support future PechaKucha events and are available online at //krasl.org/events/pechakucha and also at the door.
Following is a link to purchase tickets for the event: https://www.eventbrite.com/e/pechakucha-volume-25-ghostlight-theatre-tickets-396768734967
PechaKucha's – meaning "chit chat" in Japanese – presentation format shows 20 images, each for 20 seconds. In other words, presenters get 400 seconds to tell their story, with visuals guiding the way.
PechaKucha St. Joseph/Benton Harbor has been bringing local creatives to center-stage for seven years, and Volume 25 brings more creative stories!
There is an excellent lineup of presenters for this event, including:
Gina Johnson
Latoya Turner
Denise McGowan Tracy
Kyna King
Dr. Bernice Patterson
Jermarrio Eddie
Vincent Leman
Cody Wallace
Lana Defrancesco
Steve Phelps
Tess Ulrey
Follow PechaKucha SJ/BH on Facebook and Instagram to learn the details for each presenter at Volume 25! @pechakuchasjbh
Organizers say, "Whether you have been to all 24 volumes or this is your first, this fun and communal evening spent engaging with local artists and community members is sure to enlighten your evening."
Pecha Kucha began as nighttime get-togethers in Tokyo in 2003 by two renowned architects. Since then, three million people have attended PechaKucha events worldwide. Inspired by their desire to "talk less, show more," Astrid Klein and Mark Dytham of Tokyo's Klein-Dytham Architecture (KDA) created PechaKucha in February 2003 as a way to attract people to their experimental event space in Roppongi, Japan, and to enable young designers to meet, show their work, and exchange ideas in 6 minutes and 40 seconds.
In 2003, Tokyo began hosting PK Nights, followed over the years by hundreds of other cities across the globe. As of April 2019, PechaKucha nights had been held in more than 1,142 cities worldwide and attended by more than 3 million people. It's no surprise PechaKucha has been described as the world's biggest physical social network! The key to the success is the simple format where presenters only get 20 images shown for 20 seconds each — giving anyone a chance to present their recent project or passion.
Many cities often lack spaces where creative people can share their work, so PechaKucha is about exposing the hidden creativity in a city. PechaKucha nights are organized by local passionate and enthusiastic people with backgrounds in many creative fields.
Krasl Art Center and individual volunteers collaborate to bring this engaging event to the community. Are you looking to get involved in planning future events? Email pechakuchastbh@gmail.com.