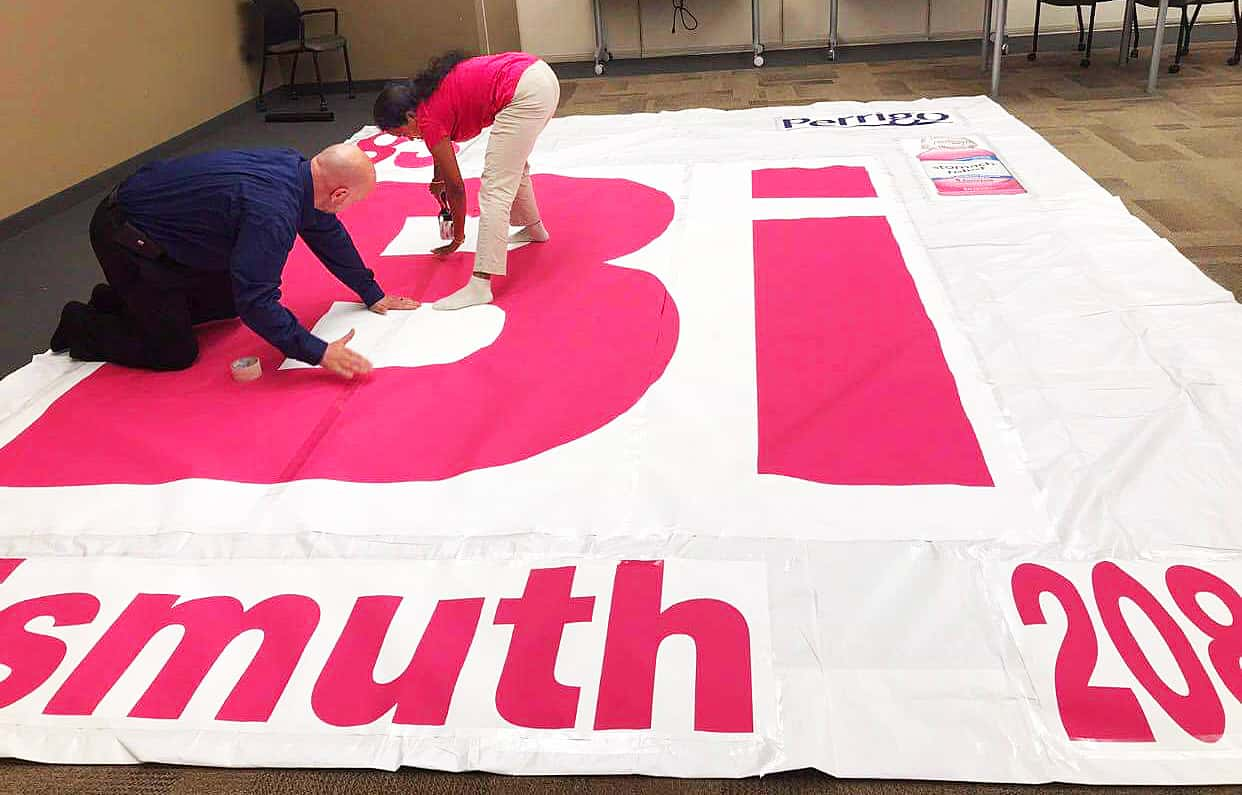 The scientific team at Perrigo in Allegan works with chemical compounds of all sorts every day, and in a direct bid to inspire upcoming students to explore STEM careers in Science, Technology, Engineering and Math, they are shooting for a new World Record in the Guinness Book of World Records this coming Saturday in Allendale, outside of Grand Rapids.
Perrigo scientists will reveal the world's largest periodic table of elements starting Saturday morning, October 19th on the football field at Grand Valley State University in Allendale and they invite the general public to join the world record setting display to watch history in the making.
The event begins at 10am on Saturday and is expected to conclude by 2pm. During that showcase, the Perrigo science team will roll out a periodic table that stretches 108 yards, and they're doing it to coincide with the 150th Anniversary of the Periodic Table itself, in hopes that young people will be intrigued enough to consider STEM careers themselves.
Perrigo says that all 118 elements are 18 by 14 feet and they hope it will be a great way to engage kids on their science knowledge.
If you plan to go, make your way to the Kelly Family Sports Center at Grand Valley State University on their Allendale Campus at 10945 Laker Village Drive in Allendale Charter Township.
Perrigo Scientists and the American Chemical Society will host the event, which is free for the public. Perrigo is partnering with other scientists and organizations to ensure there are additional activities to inspire kids in the field of science.