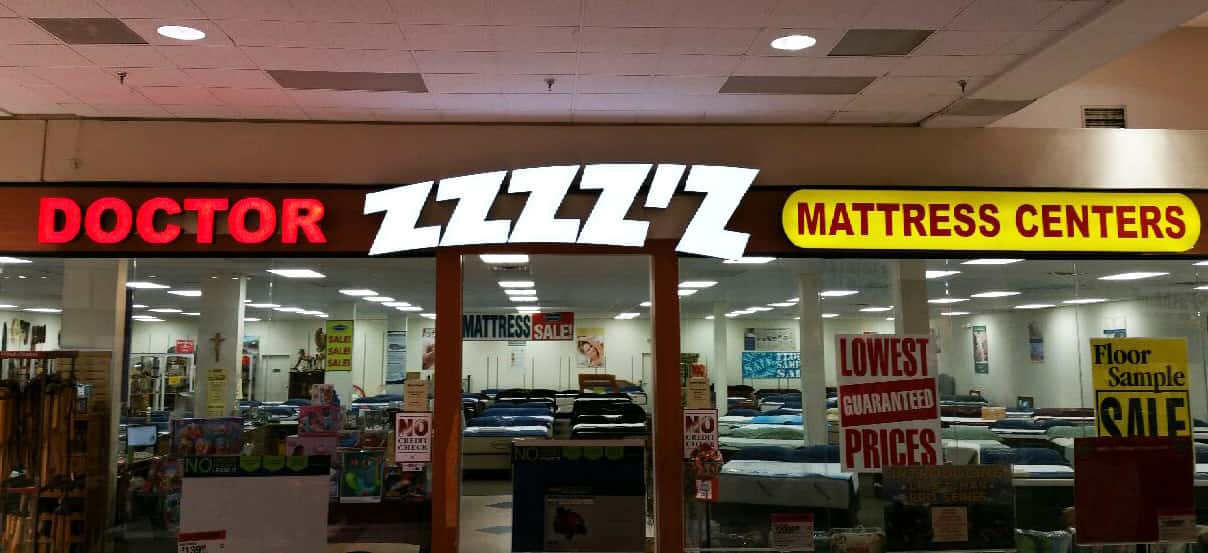 Imagine the feeling of approaching your business at the start of a sunny new day only to find the doors are locked and bold signs are everywhere saying your occupancy permit has been revoked. You're even warned that if you attempt to go in you will face trespassing charges. The pit of your stomach seems to evaporate and your mind races.
Dawn Zimpfer was among the first retailers to break into a cold sweat Thursday morning faced with essentially being locked out of her own business because the landlord had failed to pay the water and sewer bill and occupancy laws require running water for legal operation of your business. Worse yet, her small family run business was minus a key player. Her husband, Norbert Zimpfer is traveling to deal with family matters.
The Zimpfer family was just one of many stunned retailers, employees, customers, clients and others greeted by the preponderance of formidable notices shuttering the Orchards Mall in Benton Harbor because the mall's owner, Michael Kohan of Great Neck, New York had fallen seriously delinquent on his water & sewer bills. Benton Township inspectors had ordered the occupancy permit revoked because water service had been terminated, and with no water service, the building code was violated, forcing the lockout. Only JC Penney was able to maintain regular hours because they have their own service lines.
For the Zimpfer family, it was another in a series of blows that has forced them to continually reinvent themselves to keep the doors of their independent mattress shop, Doctor ZZZZ'Z Matress Center open.
The proud family has worked diligently to keep their dream alive. They first opened back in 2004 in the former Walgreens space at the Orchards Mall, after having closed their Grand Rapids store on 28th Street. Norbert tells me, "We had wanted to serve a smaller community and not be drowned out by large stores all over Grand Rapids."
He says things went quite well and Doctor ZZZZ'Z grew nicely, "Until the 2008 financial crisis." He says that was closely followed by the closing of Sears at the Mall in 2009. Mr. Zimpfer says, "It was a struggle for the next 4 years but we made it, and things started to improve again. In 2014 we moved into a much larger space, doubling our showroom size to 8,000 square feet."
Doctor ZZZZ'Z main brand over the years has been the Englander mattress out of Chicago. However, with the new, larger space the family added American Bedding, Bed Boss and expanded their Corsicana Bedding lineup.
As Norbert tells it, "We thought we had pretty much left all the struggles behind as things were going well, but with the arrival of the new current mall owner out of New York, things started to slide again." He adds, "Unfortunately this owner runs things differently. From lack of maintenance upkeep,  to landscaping and snow removal, the mall lost tenants again and started to look sad."
Zimpfer says, "These struggles have continued and have been exasperated by his habit of paying things late or not at all."
The struggle is real for the Zimpfer family as they run the store with just three people, Norbert and his wife Dawn and their son Adrian. Their reputation has allowed them to survive despite all of the odds, because, as Norbert says, "We pride ourselves in having a great relationship with our customers and we have gotten to know many on a personal level since we also perform our own deliveries, either in the morning before the store opens or in the evening after we close. Many people have told us they would rather buy from a family business than a large box store."
It's not hard to understand the consternation of a dedicated family working hard for their money but tripped up by an absentee owner who creates seemingly more problems than he solves. Despite all of that, Mr. Zimpfer wants people to know, "We are happy in this community. We are happy with our store in the mall and how it looks."
In fact, the family has been told by vendors and reps that they are the largest independently owned mattress store in Michigan with over 70 models on the floor every day to choose from.
They also take pride in the affordability of their line up. Norbert says, "We carry beds anyone can afford. Nothing costs more than $2,500 in our entire selection, yet that's where the big guys start." He adds, "So many people have commented how reasonable we are. We're here to serve average people since we fall into that category ourselves. Hard working average people."
Thursday's shutdown of the mall is just one more hurdle for these resilient people trying to carve out a living, and it hurts when people make fun of the mall's struggles. Nevertheless, they continue to persevere and they hope that you will give them a shot when you need a new bed for your family.
Even while traveling to care for family issues, Mr. Zimpfer holds his head high and says, "We do hope to eventually get a mall owner who truly cares about the success of the mall and the lives, jobs and families that try to make a living here." He's not alone. Many share his hopes and dreams, and when the store re-opens Friday, they'll be ready for whatever comes their way next. That's just the way they are.