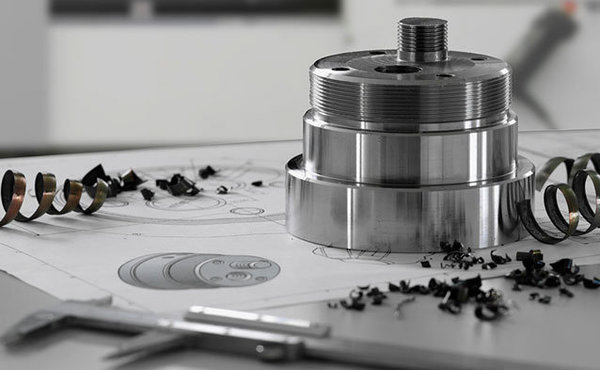 Citing the pandemic impact on small and medium-sized manufacturers in Michigan and across the nation, Michigan Senator Gary Peters is pleased that the U.S. Senate Commerce, Science and Transportation Committee has unanimously approved a bill introduced by him to help out.
The measure, designed to bolster public-private partnerships providing critical support and guidance to small and medium sized manufacturers during the COVID-19 pandemic, advanced earlier this week.
Dubbed "The Helping Manufacturers Respond to COVID-19 Act of 2020," the bill was introduced by Senator Peters earlier this year with his colleague U.S. Senator Cory Gardner of Colorado. It would specifically grant MEP centers throughout the country federal funding to help carry out their mission of providing resources to help manufacturers expand growth, maintain staff and adapt to market changes. A recent study found that for every dollar invested in MEP centers, Michigan experiences a nearly $10 economic impact and 10,000 jobs in the state either created or retained. The bill now advances to the full Senate.
Peters says, "Right now our small and medium-sized manufacturers in Michigan are hurting, and we need to be doing everything we can to help them get through this pandemic." As a member of the Commerce, Science and Transportation Committee, Peters adds, "We know that that MEPs like the Michigan Manufacturing Technology Center have a proven track record of ensuring manufacturers have the resources to grow, compete and succeed. I was pleased to advance this bipartisan legislation that will support manufacturers and the MEP centers across the country that support them."
Senator Gardner, from the opposite side of the political aisle from Peters, says, "This bipartisan legislation with Senator Peters to support the Manufacturing Extension Partnership (MEP) program is an important resource for manufacturers throughout Colorado and across the country, and I'm proud that it passed the Senate Commerce Committee." He adds, "Colorado's MEP, Manufacturer's Edge, has built dozens of relationships and provided critical insight for manufacturers over the years. This bill will help keep our manufacturing industry strong and contains relief that will benefit all four corners of Colorado."
Mike Coast, President of the Michigan Manufacturing Technology Center, says, "This bill is very important to the MEP National Network and to our nation's small and medium-sized manufacturers," and adds, "We applaud Senator Peters for advancing this bill. In Michigan, this temporary waiver of the cost share will allow our center to continue to work with small and medium-sized manufacturers to address issues to strengthen the supply chain around critical areas like cybersecurity, supplier scouting, evaluation of domestic sourcing and implementing advanced technologies around Industry 4.0."
Carrie Hines, President and CEO, American Small Manufacturers Coalition (ASMC), says, "The temporary cost-share waiver is critical as it enables the MEP National Network to continue to respond to manufacturers' needs in these uncertain times," and adds, "The ASMC thanks Senators Peters and Gardner for their work on this bill, which will ensure MEP Centers can stay focused on the vital issues at hand, while working effectively to help strengthen the supply chain in critical areas like cybersecurity and supplier scouting."
MEP centers across the country offer resources that enable manufacturers to compete globally, support greater supply chain integration, and provide access to information, training, and technologies that improve efficiency, productivity and profitability. During the Coronavirus pandemic, MEPs have helped manufacturers utilize available resources, such as SBA's Paycheck Protection Program, source and connect suppliers to reconfigure production to make critically needed supplies and help navigate the FDA material approval process.
Built on a nationwide network of centers located in all 50 states and Puerto Rico, the MEP program is a partnership between the federal government and a variety of private sector entities that serve as trusted business advisors and technical experts to a variety of small and medium-sized manufacturers.
According to the Institute for Supply Management, 75-percent of all manufacturers across the nation have experienced supply chain disruptions since the onset of the Coronavirus pandemic, which led to a 6.3-percent loss in total output in March 2020 — the largest single-month drop in 74 years.
Under the CARES Act, the cost-share between MEP affiliates and the federal government was allowed to be waived for MEP affiliates. The legislation extends the option of waiving the cost-share in full or in part into 2021.