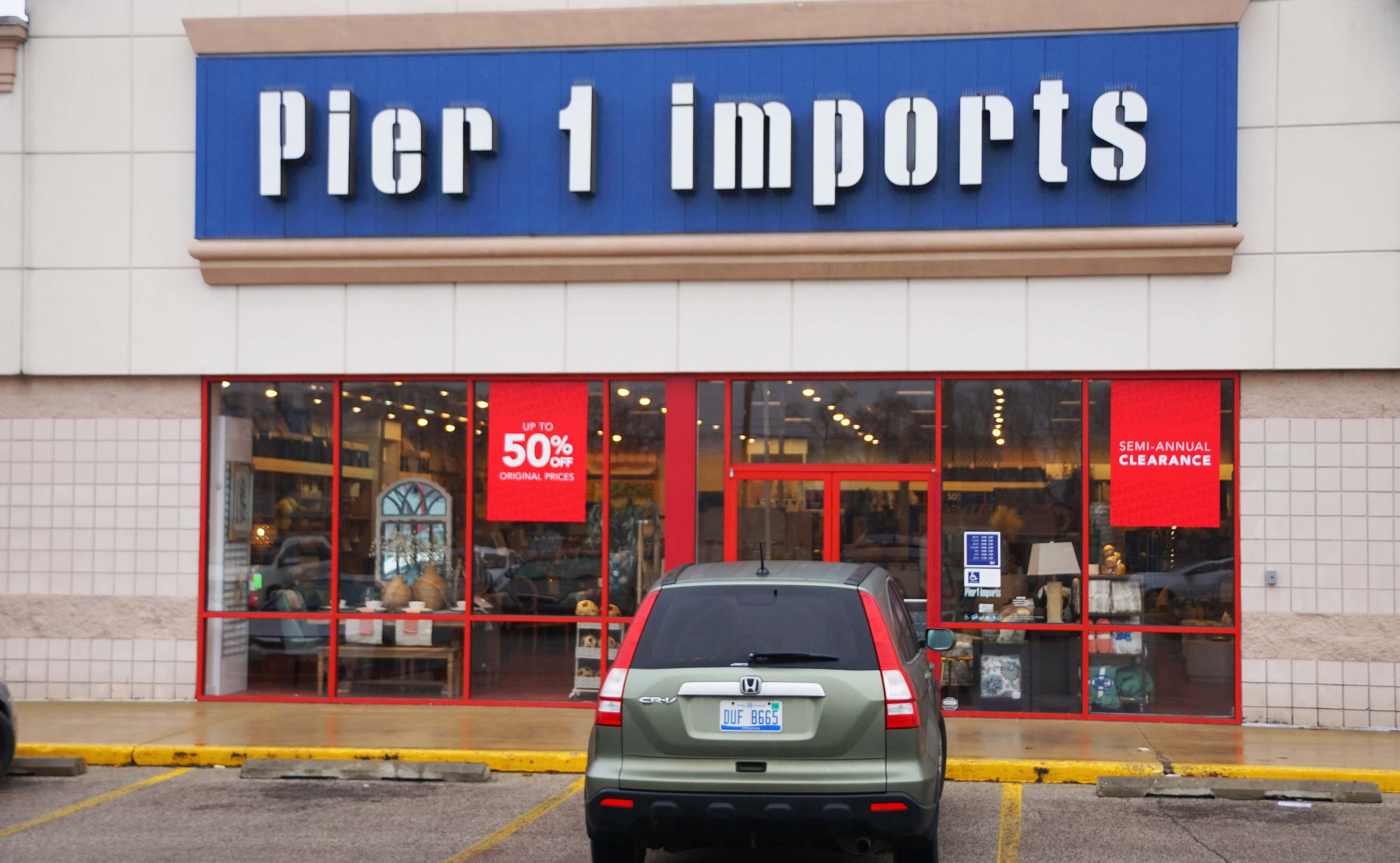 When Pier 1 Imports reported third quarter financial results early this week, they also announced plans to close nearly half of the stores in their line up as well as several distribution centers due to ongoing decreases in sales. After reporting an 11.4-percent decline in comparable sales from the same third quarter a year ago, CEO and Chief Financial Officer Robert Riesbeck said that in order to better align its business with the current operating environment, Pier 1 intends to reduce its store footprint by up to 450 locations.
The company currently has nearly 940 stores across the nation, including a popular shop in the Fairplain Plaza Shopping Center in Benton Township. Fortunately for local shoppers, the Store Manager said this afternoon that they are not currently on the list to face closure, for which she is very grateful. In a continuously changing environment that could change, but the store is safe for now, so fans would do well to continue to support it.
To reflect the revised store footprint, Pier 1 also plans to close certain distribution centers and reduce its corporate expenses, including a reduction in corporate headcount.
Riesbeck says, "In order to maintain the same high standards customers have come to expect and ensure a seamless experience for customers at these locations, the company is utilizing the services of a third-party liquidator to help manage the store closings."
Pier 1 estimates that the shift of certain holiday selling days, which were included in last year's fiscal third quarter, negatively impacted third quarter fiscal 2020 comparable sales by approximately 650 basis points. The impact of that timing shift is expected to reverse in the fourth quarter of fiscal 2020.
Net sales decreased 13.3-percent to $358.4 million compared to the same third quarter a year ago resulting in a net loss of $59.0 million, or ($14.15) per share.
Inventory of $328.9 million at Pier 1 Import stores was down approximately 15.3-percent year-over-year.
CEO Riesbeck says, "Fiscal third quarter sales and margins remained under pressure as we completed our efforts to clear out non-go-forward merchandise. Looking ahead, we believe that we will deliver improved financial results over time as we realize the benefits of our business transformation and cost-reduction initiatives. To further advance our progress, we are announcing additional actions today that will enable us to move forward with an appropriately sized store footprint and operating structure as an omni-channel retailer, and better position Pier 1 to meet our customers where they shop."
Riesbeck adds, "Although decisions that impact our associates are never easy, reducing the number of our brick-and-mortar locations is a necessary business decision. We thank our team of hard-working associates for their commitment to Pier 1 and to serving our customers."
Pier 1 Imports is headquartered in Fort Worth, Texas. It's Fairplain Plaza store is the second go-round for Pier 1 which originally opened in The Orchards Mall when the mall first opened but left several years later and didn't return to the market until the Fairplain Plaza underwent a substantial remodeling process.