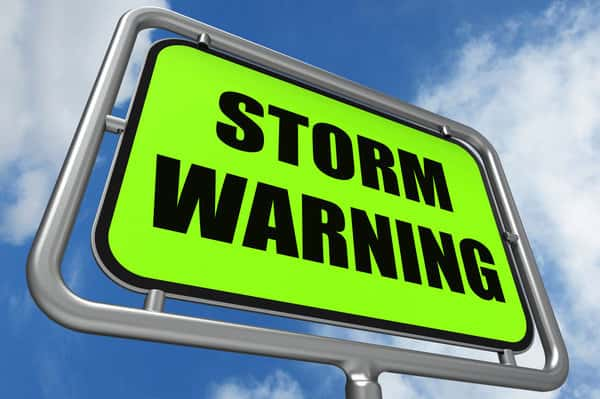 Hope your Valentine has a warm heart. You just might need it to stay warm yourself this weekend as word comes that a "glancing blow" of the infamous Polar Vortex is due to take a swipe at West Michigan this holiday weekend, taking our temperatures in some areas into the single digits. The bigger threat for some may be the chance to rack up "well over a foot" of snow in some parts of the region.
The National Weather Service in Grand Rapids has issued a Winter Storm Warning which is slated to begin just about the time of the Friday morning commute for many folks. The brunt of the storm system which is expected to strike between 7am Friday, February 12, 2016 and 4pm Saturday, the 13th will range geographically from Holland to South Haven according to current NWS modeling.
According to the report snow begins in earnest around the Friday morning commute, with wind and snow increasing sharply later in the day and into Saturday. The NWS Grand Rapids office pegs snow totals at "6 to 10-inches…well over a foot locally." Expectations are for visibility to drop at times to barely a few car lengths, and dangerous wind chills begin Friday evening.
Authorities expect hazardous travel from mid-morning Friday through Saturday evening, with accidents and slide-offs due to slippery roads and diminished visibilities. They also caution that the time to frostbite could check in at under 30 minutes of exposure starting Friday evening.
Chief Meteorologist Mark Torregrossa from Saginaw calls the return of the Polar Vortex only a glancing blow, rather than a direct hit, and it will be a short-lived arctic blast with Saturday expected to be the coldest day.
The heavier lake effect snows project from Holland south to South Haven should bring considerably lower storm totals to Berrien County at this juncture with current forecasts calling for 1 to 4 inches during that same time period.
Stay tuned, and be prepared, especially if you're traveling in the northern reaches of the region.