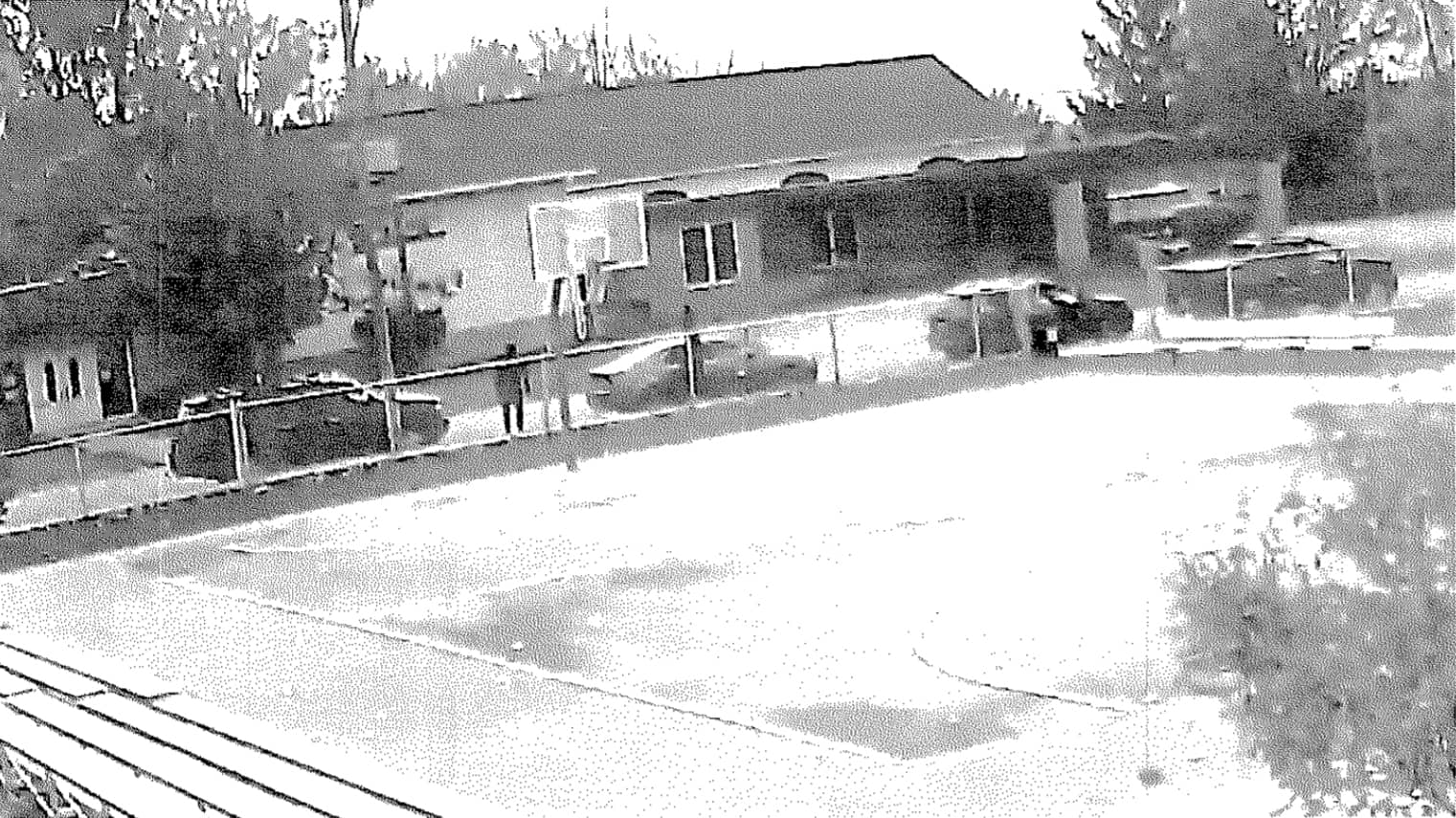 Following reports of gunfire Friday afternoon which resulted in a nearby church and at least one vehicle being struck by bullets, South Haven Police have issued a grainy surveillance camera photo showing four vehicles in the 300 block of Elkenburg Street from that afternoon hopeful that somebody will identify the people involved in the shooting.
South Haven Police Chief Natalie Thompson released the photo which was taken around 3pm on Friday afternoon, October 16th when the gunfire was reported. Thompson says that police were called to the scene when shots rang out, but by the time they arrived, everyone involved had fled the scene.
Thompson reports several 9mm and .40-caliber shell casings were recovered at the scene along with the bullet that had struck the nearby church. A short time later in South Haven Township, officers found a vehicle that had been struck by gunfire during the Elkenberg incident, however everybody in the vehicle refused to cooperate with the investigation. Thompson says that everyone involved is believed to either be a current or former resident of South Haven, and as a result, police are asking for the help of the public to identify those involved in the altercation.
All four of the vehicles shown in the grainy photo accompanying this story on Moody on the Market and another vehicle that has already been identified, were at the scene of the Friday afternoon shooting, and everyone in any of the vehicles fled the scene in those cars.
Anybody with information relating to the incident is asked to contact the South Haven Police Department at 269-637-5151.