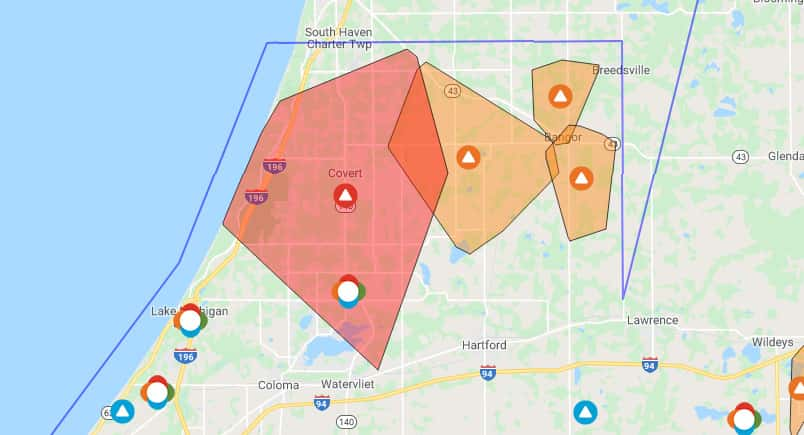 The entire community of South Haven has lost power this morning, and the outages spread south from there into Covert and beyond as strong winds continue to batter the Lake Michigan shoreline today.
Deb Davidson from the City of South Haven's Downtown Development Authority says, "Both of the City's lines from AEP are down. This is a systemic issue. AEP has no estimated time of restoration."
The heaviest concentration of power loss is in Van Buren County so far today, but there are widely scattered outages involving a handful of homes and businesses all across the region. In fact, Indiana Michigan Power says that as of 10:45 this morning more than 13,400 homes and/or businesses are without power due to sustained winds racing along at 30 to 40 miles per hour and gusting sometimes to 60-mph or higher.
Because they are all weather related, and assessments are underway, the utility has no assigned anticipated return of power at this point.
The outages will undoubtedly impact those who were planning to shop for Thanksgiving food items and the preparation of baked goods and other things in advance of the holiday tomorrow.
The Weather Channel says that Michigan is not alone in the power outage arena, with more than 100,000 homes and business impacted across the upper Midwest due to the storm front moving through. Stay tuned.