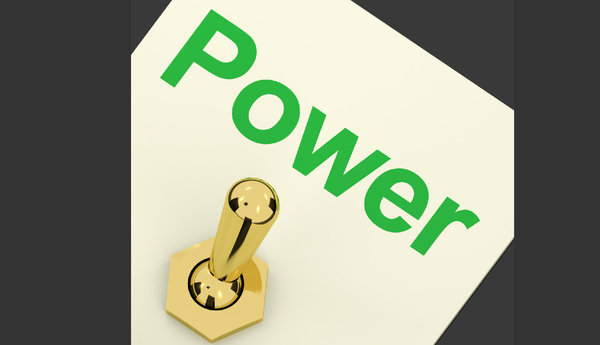 As the day progressed, incredible winds continued to play havoc with people's ability to retain their electrical power service today, challenged by hundreds of downed lines, tree limbs crossing roadways and other issues stemming from 60+ mile an hour winds in Michigan's Great Southwest and Northwest Indiana.
While I&M crews have restored thousands of customers who lost service as a result of today's heavy winds --with most outages resolved in less than 2½ hours -- the strong winds have been continuing throughout the day across the service territory, causing additional outages as the day has progressed.
While at noon there were just under 6,000 without power, by nightfall that number had jumped to about 10,000 powerless customers.
As of 5 pm, more than 400 I&M employees and contractors were working to restore about 10,000 customers.
Winds continued to blow trees, branches and limbs into power lines and caused other problems affecting power. Damage has also included at least a dozen broken poles, snapped off in the powerhouse winds.
The sustained nature of this windstorm, with new outages being reported throughout the day, has hampered I&M's ability to determine when restoration will be complete. Crews will work into the night but, for safety reasons, are limited to 16-hour days, therefore it is likely that not all customers will be restored by tonight, and crews will continue their efforts beginning at 6 am tomorrow, Monday, February 25th as needed.
I&M continues to set estimated times of restoration for individual outages as damage is assessed. I&M may establish estimated times for larger regions depending on how long the sustained winds continue and how many additional outages occur.
Customers who have signed up for I&M mobile alerts will be notified when an estimated time of restoration is established for their outage. Customers can also check the latest restoration information for their account by clicking the website link below:
http://IndianaMichiganPower.com/Outages
Customers can also use the I&M mobile app by searching for Indiana Michigan Power in the App Store or Google Play to download it today.
As of 5 pm the approximate number of customers who lost service during the windstorm were:
Southwest Michigan: 6,200
Northeast Indiana, including Fort Wayne: 1,500
North-central Indiana, including South Bend and Elkhart: 1,100
East-central Indiana, including Muncie and Marion: 1,200
I&M strongly encourages the public to be aware of the dangers posed by the strong winds. Stay away from any downed lines, and report them to I&M at 800-311-4634 in Indiana and 800-311-6424 in Michigan. Watch out for flying debris and be particularly cautious when driving. Downed trees and branches could block roads; strong winds can make it difficult for motorists, particular truck drivers, to stay in their lanes.