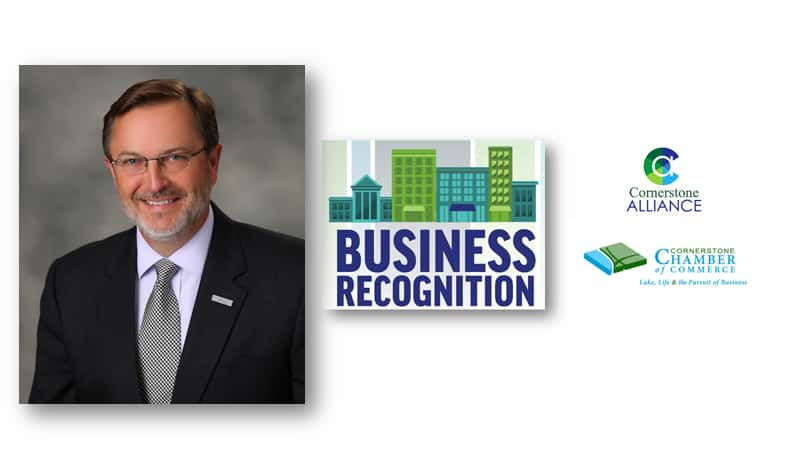 On a winter's morning, there's nothing like a great networking breakfast. It reminds us of just how important it is to make time for business. To enjoy the simple pleasures of connecting with the area's most brilliant business leaders. People at the top of their game. Making for moments like you'll find in and around the business community of Michigan's Great Southwest. A day well spent...in Pure Michigan.
Okay...now go back and reread that paragraph in your head using the voice of Tim Allen, pausing after each sentence like you hear in his Pure Michigan campaign ads. The Cornerstone Chamber of Commerce and Cornerstone Alliance hope that when you hear that message in the voice and delivery of Mr. Allen, you'll jump at the chance to sign on for their upcoming Business Recognition Breakfast and award ceremony. If you do, you will have the chance to meet and hear the thoughts of the man who continues to shepherd that campaign in his role as the Executive Vice President of Travel Michigan.
The boss at Travel Michigan, Dave Lorenz, is the keynote speaker for the 2019 Combined Business Recognition Breakfast and award ceremony slated for Thursday, February 14, 2019, at the Lake Michigan College Mendel Center's Grand Upton Hall.
Lorenz is responsible for leading the state's tourism branding, advertising and public relations efforts; overseeing the award-winning Pure Michigan tourism campaign, and coordinating overall statewide tourism initiatives. At the breakfast session, he will highlight the importance of tourism in Michigan.
Cornerstone Chamber of Commerce President, Chris Heugel, says, "We are happy that Mr. Lorenz accepted our invitation to speak at our combined annual meeting this year, and very excited to celebrate and honor member organizations and individuals throughout Michigan's Great Southwest for their hard work and recognize the value they bring to our local economy."
Rob Cleveland, President of Cornerstone Alliance, adds, "Berrien County experienced significant job growth and new investment in 2018, and we are delighted to celebrate these businesses and leaders who drive economic prosperity."
Tickets are available, through February 4th, online at www.cornerstonechamber.com at $25 per person, or a table of 10 for $200.  Also, you may email sspoonholtz@cornerstonechamber.com for additional information.
Cornerstone Chamber of Commerce is a 501(c)6 member-driven organization encouraging the growth of business through networking, advocacy, visibility and benefits for all of our members. The Chamber represents 800 businesses regionally that provide 38,000 jobs for our community.