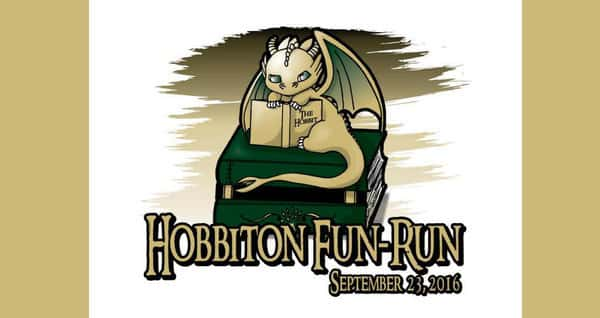 If you're going to enter a race to benefit your public library, you couldn't find a more worthy day to do it on than Hobbit Day during Tolkien Week. J.R. Tolkien and his Hobbit characters are firmly entrenched in world lore having entertained readers for decades. If you're going to enter a race to benefit your public library on Hobbit Day, you might just as well slap on your favorite Hobbit character costume as well. That's the plan of the SWMI Racers who hope to see you in full dress regalia in a couple of weeks to benefit the Benton Harbor Public Library.
The Hobbiton Fun Run presented by the SWMI Racers will kick off at 6pm on Friday, September 23rd with the starting and finishing lines both at The Livery, at 190 5th Street in Benton Harbor. You can register online, but they will also begin same day registration the evening of the race starting at 5pm.
In celebration of Mr. Tolkien and the Hobbit, costumes are encouraged, as the Racers hope you will get into the spirit of the Hobbiton. Afterwards, the Livery will play the role of the Prancing Pony in celebration and they encourage you to stop by to join the fun. All participants will be entered for some great prizes from sponsors including a night's stay at The Inn at Harbor Shores along with a Planks Restaurant gift card. All children who participate will receive a free book as a keepsake.
Registration fees are $15 for youth 14 and under through race day. Ages 15 and over can register for $25. Proceeds from the event will benefit the Children's Wing of the Benton Harbor Public Library.
Click the link below to pre-register to run or walk, and for more information about the event. Organizers are thankful to their race sponsors Lakeland Health and Vail Rubber, without which, they would not be able to conduct the event. You can also email questions to racers@swmiracers.org.
Here's the link for online registration: