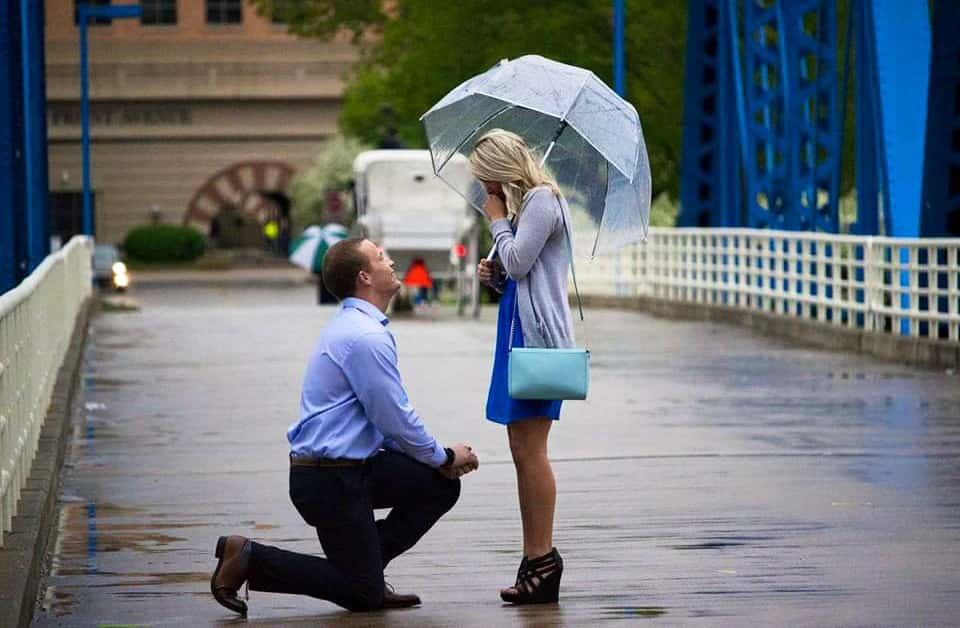 A little over a year ago they became engaged on an historic bridge in Grand Rapids. A year later she graduated from Grand Valley State University. Last month they launched their careers together as licensed Realtors and moved back to St. Joseph to begin Key Realty of St. Joseph and next month they will become husband and wife.
Key Realty of St. Joseph features the soon to be husband and wife team of Christopher Craft and Molly Levi, and in ten days they will conduct an official ribbon cutting celebration at the Cornerstone Chamber of Commerce offices in St. Joe welcoming their Key Realty agency to the region from the parent organization based in Grand Rapids. That happens on Monday, July 23rd at 1pm.
Molly is ecstatic saying, "We love being a part of what is a highly impactful profession." She categorizes it as impactful, because, "You can sell a lot of things, but there is nothing more critical and important to a family than the place they will call home."
She is originally from St. Joseph and Christopher is originally from Dowagiac, and both were engaged in athletics for their respective schools, and they'll tell you that they bring a diverse set of complimentary skills to the negotiating table for people looking to buy a home in Michigan's Great Southwest.
Molly's degree is in Marketing and Christopher's is in Finance. Both graduated from Grand Valley State University, but Christopher was a couple of years ahead of her and spent time as a Sales Account Manager for Coca Cola before they proceeded to get their real estate licenses.
By opening their Key Realty location, the couple officially marks their return to Southwest Michigan from the Grand Rapids area. Key Realty focuses on the residential market, and strives to provide customer service of the highest quality. Craft says "Our goal is to lead our current potential clients throughout the entire real estate transaction, beyond just finding the perfect home." Molly says they hope to assure clients that they have developed the knowledge and relationships necessary to guide buyers and sellers through the entire process.
Key Realty was founded in 2008 by Dennis Degnan and Amy Saylor as a low cost real estate brokerage that leveraged technology and time to save agents thousands of dollars in commission splits. As a result, they've enjoyed a more than 90-percent retention and success rate and is more profitable per transaction than most competitors.
If you'd like to schedule an appointment or have a desire for any additional information you can reach Christopher Craft at (906) 203-2787 or Molly Levi at (269) 861-4260. Molly notes, "We are very excited to be back in the area servicing our community! We feel as though working together as a team in the industry is a strength we bring to the table every day."
The photo of Christopher proposing to Molly accompanying this story on Moody on the Market is courtesy of Jordan Russom.