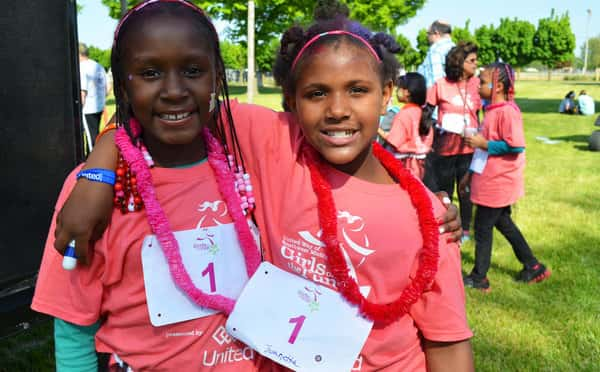 The ever-increasing excitement, participation, success and notoriety of the United Way of Southwest Michigan's Girls on the Run 5k event continues to surpass the wildest imaginations of organizers and fans everywhere. In fact, the finish line at last night's event saw a record number of runners pass by.

More than 1,900 participants completed the 5k, which has grown into one of the largest 5ks in all of Michigan's Great Southwest. More than 930 girls participated in the United Way program, up from 217 girls in their inaugural year of 2009 in Berrien County.

Anna Murphy is President of the United Way. She says, "This program continues to grow each and every year. It's exciting to see."

Girls on the Run is a physical activity-based positive youth development program designed to develop and enhance girls' social, psychological, and physical competencies to successfully navigate life experiences. Murphy tells us, "It's about creating a positive and safe environment for these girls to connect with others and gain self-confidence." She adds, "It's an event that we've been preparing for since late last year."

Girls on the Run, which was presented by United Federal Credit Union, is a 10-week program for girls in 3rd through 8th grades, led by trained volunteer coaches who create environments for girls to learn about themselves and contribute to the community. The program culminates in a non-competitive 5k event, which gives the girls a chance to shine and create an overwhelmingly sense of accomplishment.

A total of 254 coaches volunteered this season, an average of 4 hours per week over the course of the 10 week season, totaling some 10,160 hours. There were 42 different sites across Berrien County, most of which were schools.
Congratulations to participants, sponsors, underwriters, organizers, coaches and everyone connected to another record year for Girls on the Run.