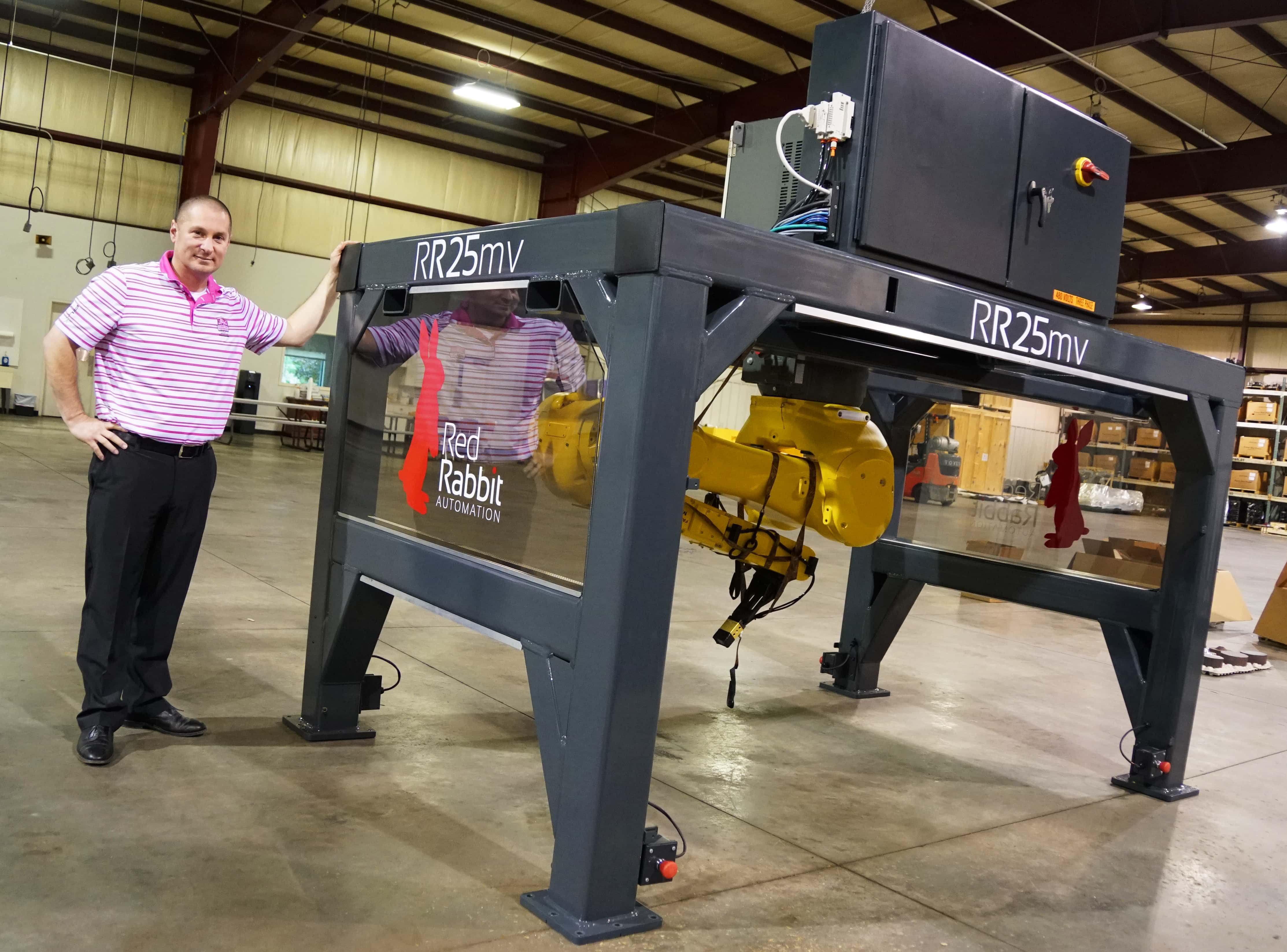 The team at Red Rabbit Automation in the Bertrand Crossing Industrial Park in Niles continues to set the manufacturing world on fire. They are key players in what is being dubbed "Industry 4.0," the veritable future for small and mid-sized manufacturers across America and the rest of the world as well.
Red Rabbit leaders Corey Carolla and Matt Tyler are major presenters in a webinar this week presented by the Michigan Manufacturing Technology Center and MiBiz of Grand Rapids. That hour-long webinar this Thursday, March 28, 2019 begins at 11am and run until noon.
Carolla says their presentation in the webinar will focus on automation for manufacturers and their journey to success. The Industry 4.0 Webinar is designed for small and mid-sized manufacturers in West Michigan, featuring Red Rabbit Automation and one other company that has taken the plunge into automation.
The Michigan Manufacturing Technology Center says, "We'll talk to company executives about the practical challengers and real concerns they faced, including how to implement automation, safety, maintenance, employee buy-in issues, and how they got their automation up and running without disrupting current operations."
Organizers promise the event will provide "actionable, real-world information for manufacturing owners, executives, engineers and facilities & maintenance personnel.
Next month, the Michigan Manufacturing Technology Center will delve even deeper into the changing face of manufacturing in Michigan with an on-site event in Kalamazoo they are calling Explore: Understanding Industry 4.0.
That event, on Wednesday, April 24th, is designed to help strengthen understanding of Industry 4.0. The pitch sheet for the event says, "Time, cost and lack of expertise are the reasons that many small to medium-sized manufacturers are reluctant to invest in improved technology. But these are the exact same things that successful implementation can address for them. Larger companies have always had the ability, if not the desire, to throw people and money at problems. They now are using Industry 4.0 technologies to eliminate the need for costly issues and reactionary behavior. Manufacturers of all sizes should be looking to do the same thing."
The event at the Kalamazoo Country Club at 1609 Whites Road in Kalamazoo is free and will be focused on helping manufacturers to understand and employ the tools and technologies of Industry 4.0. They offer the chance to:
Learn about the technologies driving the Fourth Industrial Revolution…
Understand how these technologies can benefit your company…
See the road map of how to adopt Industry 4.0…
The Michigan Manufacturing Technology Center contends, "It is important to understand that early adopters of any business will always have an advantage over competitors who allow opportunities to pass them by," adding, "You owe it to yourself and your organization to invest some time understanding the benefits."
The event runs from 8:30am until 10:30am on April 24th in Kalamazoo. Any Michigan manufacturer can register, free of charge, at the link posted below:
https://mmtc.secure.force.com/pmtx/evt__QuickEvent?id=a1Y1O000003hJgx