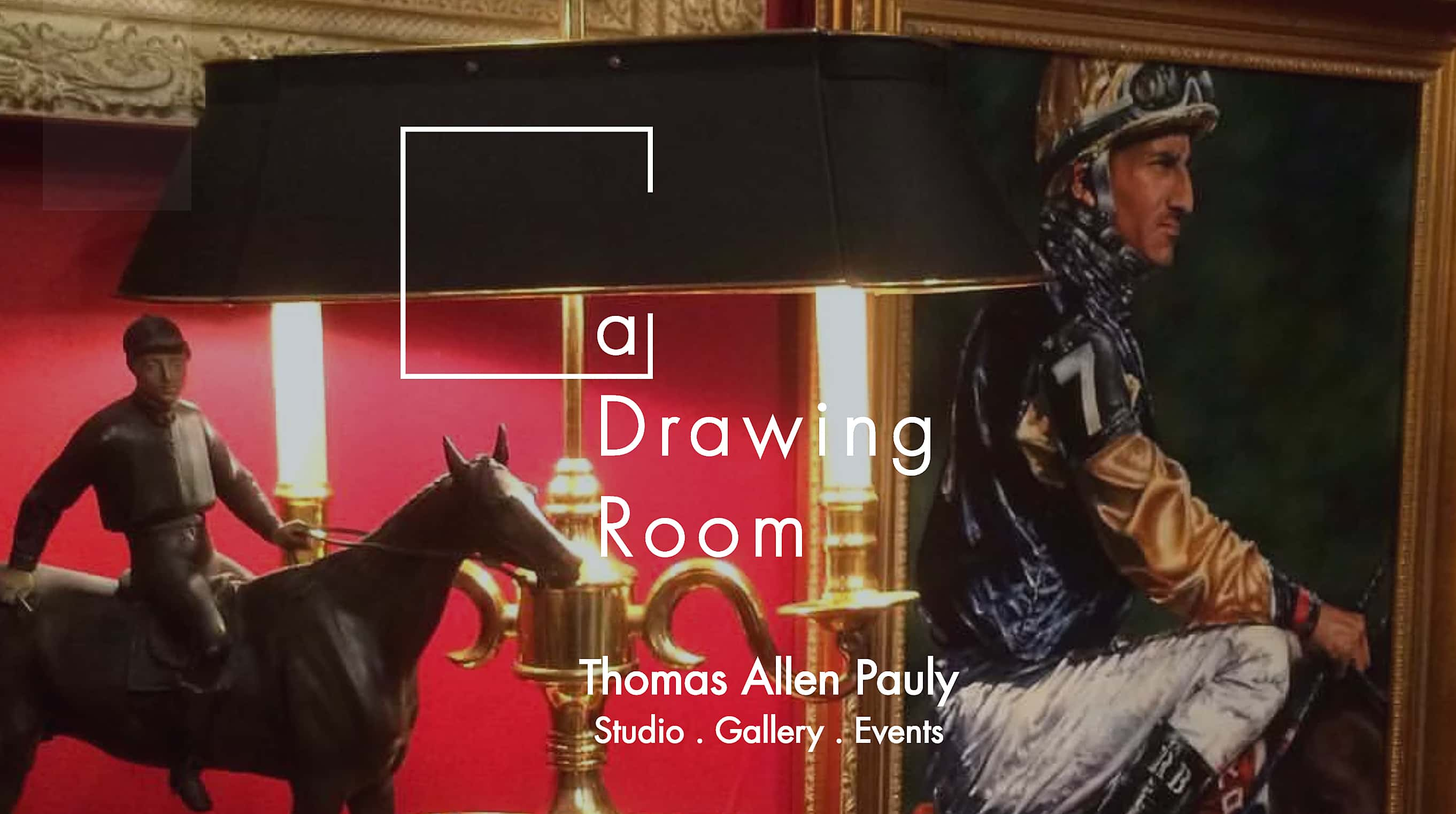 Since 1978, award-winning equine artist Thomas Allen Pauly has portrayed some of the finest horses and jockeys in the country, and now he's crafting a new studio and gallery in the Harbor Country community of Three Oaks right here in Michigan's Great Southwest.
Born and raised in Chicago, Pauly's love of the sport of horse racing emerged in the Sportsman's Park's winner circle when his friend's horse named Rusty Win captured the feature race by five lengths, and he was hooked. Pauly depicted the who's who in Thoroughbred racing in a portrait series commissioned by Arlington International Racecourse.
In 2006, Churchill Downs selected Pauly as the "Official Portrait Artist of the Kentucky Derby." His painting of Barbaro was published as their Official Kentucky Derby Commemorative Print. He was invited to have a one man art show at historic Churchill Downs during the 2010 Kentucky Derby and Kentucky Oaks. Just one year earlier, in 2009, he was honored as an associate member of the world renowned American Academy of Equine Art. He is also a member of the internationally acclaimed Equine Art Guild.
Working primarily in oils and watercolors, Pauly's portraits are known for their accuracy, their energy, their sentiment and their celebration of achievement, and now we'll have a chance to see that up close and personally at his new studio and gallery which he has named "A Drawing Room," in historic downtown Three Oaks.
It will all be revealed after the Harbor Country Chamber of Commerce cuts the ribbon at 4 pm on Friday, May 31st at 9 North Elm Street in downtown Three Oaks. The public is invited to attend the ceremony and the following Open House. Refreshments will be served as guests can view the artist's colorful paintings and horse racing memorabilia.
The 132 year-old building is a home for Pauly to create his works of art and display a curated collection of equestrian artwork that embraces Three Oaks' artistic spirit. A Drawing Room has the old-fashioned elegance of an English Polo Club with its Indiana orange brick walls, inviting leather-studded chairs and worn oriental rugs.
Rare horse art books and racing trophies are perched on library bookshelves framed by jockey silks and leather saddles that glow in the warm Edison lighting. Lounge areas, a large dining table and the original wood bar create a place of intimate class for elegant soirees to be held within its rich confines. Selective dates will be available by exclusive application in the near future.
Thomas Allen Pauly's portraits are known for their accuracy, energy, sentiment and their celebration of achievement. Working primarily in oils, the self-taught artist, has portrayed some of the finest horses and jockeys in the country. His numerous honors include the Official Artist of the Triple-Crown Champion, American Pharaoh, the 2006 Kentucky Derby portrait of Barbaro and the artwork for the Woodford Reserve Kentucky Derby Bourbon Bottles.
For more information, you can visit online at www.aDrawingRoom.com or www.horseartist.com.
The new gallery hours once open will run from Friday-Sunday 11 am – 5 pm or by appointment.
The photo accompanying this story on Moody on the Market is courtesy of Pauly's website.