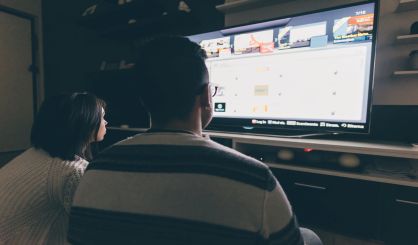 Berrien RESA is planning to hold an E sports championship event at the Mendel Center on December 2. As E sports grows in popularity, several area school districts have gotten in on the action and will take part in the event. The big event will be
For the past 8 weeks, high school Esports teams have been practicing their computer gaming skills and earning competition rankings through Berrien RESA's Southwest Michigan High School Esports League. This semester's competition will culminate with the League Fall Championship being held on Thursday, December 2 at 5 p.m. at the Grand Upton Hall at the Mendel Center. Twelve rocket league teams will be playing synchronously as well as 13 chess players, which is one of the games students have played virtually throughout the semester. This will be a single elimination tournament.
All of the games will be broadcast on large viewing screens so that audience members can enjoy the action. Shoutcasters will also be on hand to explain to the audience game objectives as well as provide play-by-play information.
The event, which has been graciously co-sponsored by Lake Michigan College, UGC Esports and the Immortals, is open to the public. Students are encouraged to attend to support their classmates. Lake Michigan College will provide a concessions area with snacks available for purchase. Masks will be required.
Esports is an up-and-coming activity that is getting attention at the national and international levels. Students can go on to play for college teams and may also be eligible for up to $18.5 million in scholarships. The skills used in Esports lend themselves to a variety of careers in the gaming industry such as computer and packaging engineering, graphic design, marketing, software development and communication.
Berrien RESA plans to host a spring tournament as well at a later date.
Participating Southwest Michigan High School Esports League high schools include:
Berrien Springs High School
Brandywine High School
Ross Beatty Senior High School in Cassopolis
Coloma High School
Fennville High School
Lawrence High School
Marcellus High School
Michigan Lutheran High School
River Valley High School
South Haven High School