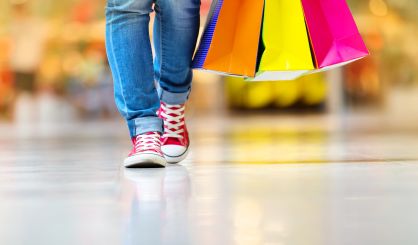 There's an encouraging economic report from the Michigan Retailers Association as the Michigan Retail Index survey came in at 60.6 this week. Andrea Bitely with the Michigan Retailers Association says 70% of the state's retailers are expecting a sales increase in the next 90 days. That's after a good month.
"Michigan retailers saw sales up for the second consecutive month, and that means really good things for Michigan's retail economy," Bitely said. "52% of Michigan retailers reported a sales increase in April over their March numbers. This is a big deal, and it shows that our retail economy in Michigan is still strong."
Bitely says inflation is still on everyone's mind, but survey participants are encouraged that consumers are out and want to spend money. She notes due to the vacation season, many smaller communities are expected to see strong retail activity as people hit their downtowns.