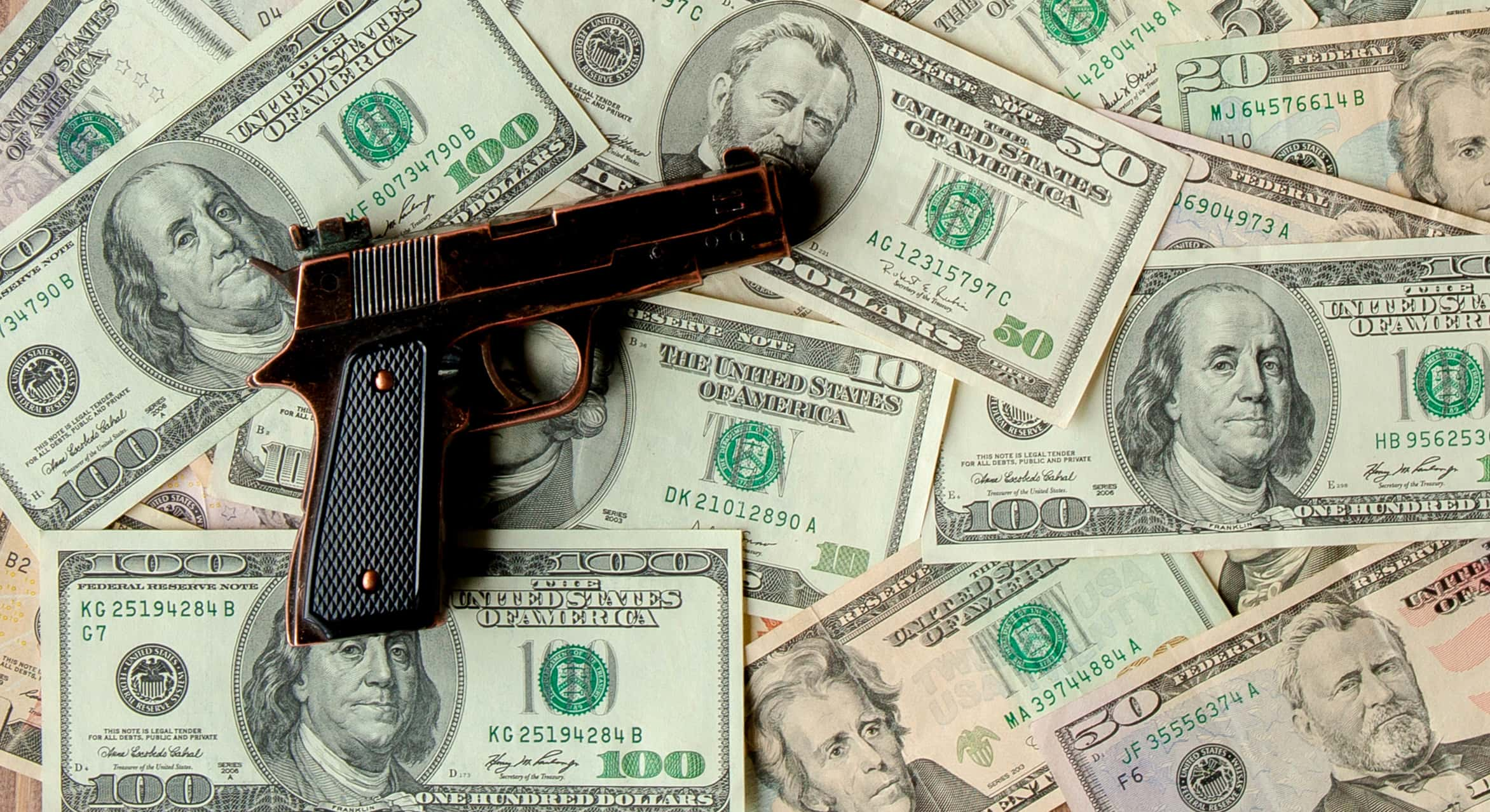 That drive-thru smash & grab burglary at The Firing Pin gun store in Niles nearly a week ago is gaining notoriety. It is now the subject of a federal reward and a matching offer from a national foundation.
The Detroit office of the Bureau of Alcohol, Tobacco and Firearms (ATF) is offering a $2,500 reward for tips leading to the arrest and conviction of the four people involved in that gun grab early on the morning of Tuesday, January 15th at The Firing Pin gun shop located at 318 N. Fifth Street in Niles. They allegedly stole more than 10 guns in their early morning foray into the shop using a car that they had stolen earlier that morning from an unsuspecting homeowner who had left the keys in the ignition on his own driveway.
That $2,500 reward is being matched by officials from the National Shooting Sports Foundation headquartered in Newtown, Connecticut for another $2,500, making the offer a $5,000 reward in the case.
According to the AFT office in Detroit, the rewards are part of a larger national cooperative initiative between ATF and the Foundation in which they match ATF's rewards in cases involving the theft of firearms from federally licensed firearm retailers like The Firing Pin.
ATF works closely with members of the firearm industry to curb the criminal acquisition and misuse of firearms.
ATF is the lead federal law enforcement agency with jurisdiction involving firearms and violent crime, and regulates the firearm industry.
Anyone with information about the Niles smash & grab incident last week can contact ATF at 1-800-AFT-GUNS or the Niles Police Department's Detective Bureau at 269-683-0404. Information can also be sent to ATFTips@atf.gov. Tips can also be submitted anonymously used the Reportit app or by visiting www.reportit.com.
Security surveillance camera video shows the four managed to steal at least 10 guns in that 4:15am burglary, and authorities say they believe that the quartet may also be responsible for other burglaries in the area.