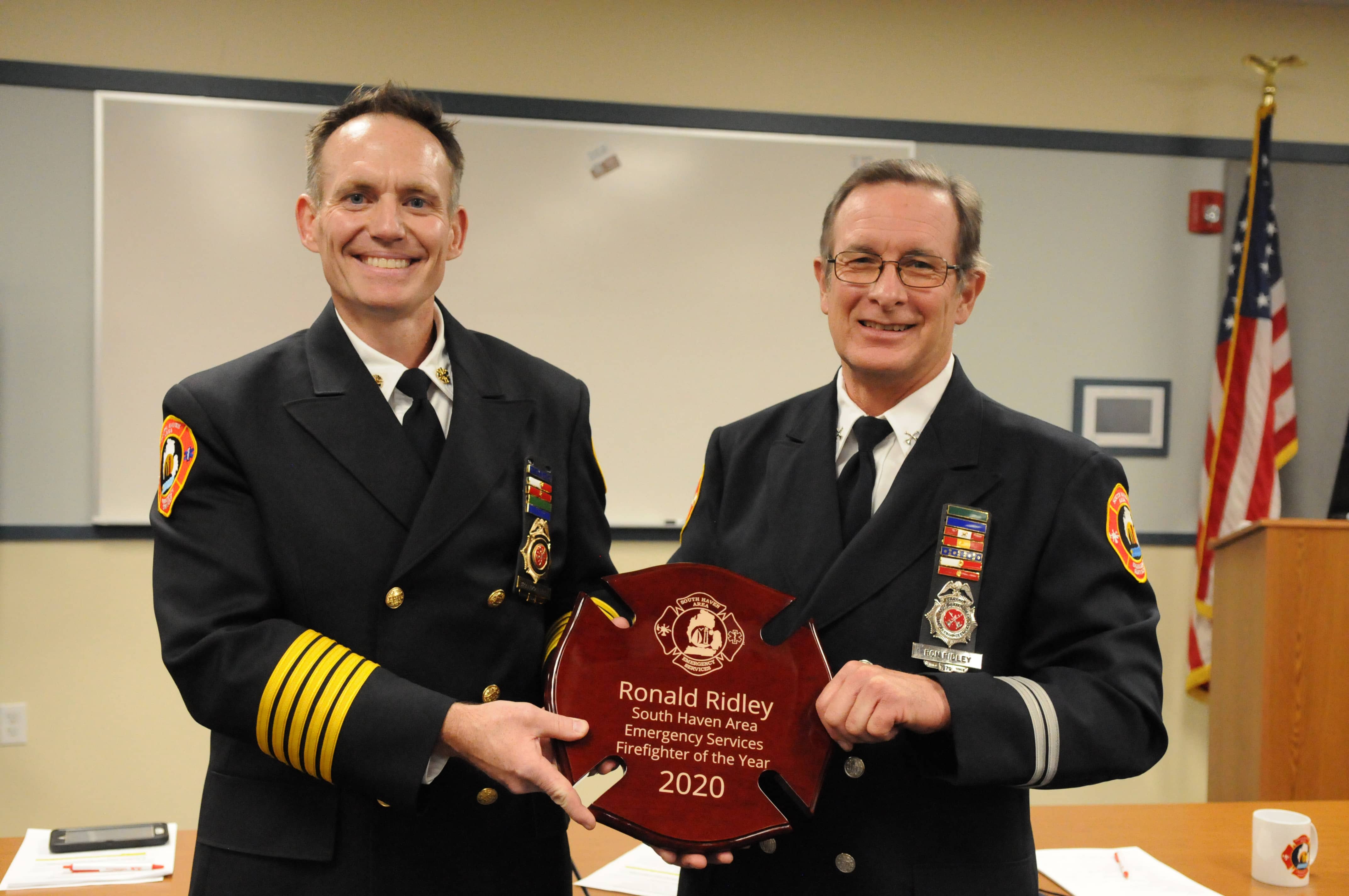 When you've been around as long as Ron Ridley has, and continue to exhibit professionalism at its best year after year, chances are excellent that you'll be recognized for your work more than once.
Such is the case for the veteran firefighter with more than four decades of service to the South Haven Area Emergency Services team, where he has been named the Firefighter of the Year for the second time in 17 years. Captain Ridley has been selected by his peers for the honor a second time this year, after having been chosen Firefighter of the Year back in 2003 as well.
Ridley started with the former Casco township fire department in 1979. He was Chief of that department when Casco became part of the South Haven Area Emergency Services team in 1995. He was promoted to the rank of Captain ten years ago in 2010.
When presenting the award at a recent meeting of the department's board, Chief Brandon Hinz said, "Ron's 40-plus year career in the fire service serves as a model for anyone looking to pursue this lifestyle," and added, "I was fortunate to work with Ron on a shift and we are all fortunate to have Ron serving SHAES as such a solid employee, mentor and friend."
Shown in the photo accompanying this story on Moody on the Market are Chief Brandon Hinz (left) with Ron Ridley as Firefighter of the Year honoree for 2020. The photo is courtesy of the South Haven Area Emergency Services team.