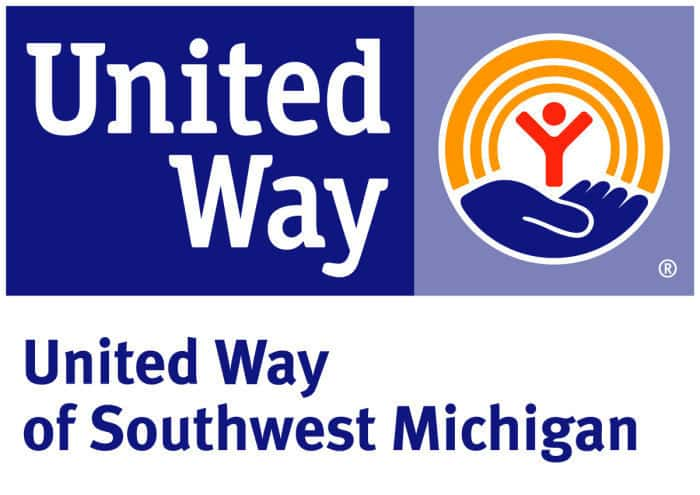 Anna Murphy's uncanny ability to attract the best and brightest talents for her team at United Way of Southwest Michigan is paying off once again with her team's Impact Director having been selected for participation in a worldwide leadership program to further enhance her personal toolkit.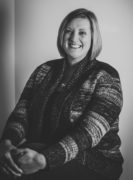 United Way of Southwest Michigan reports that their Senior Director of Impact Strategies, Amanda Drew, has been selected to take part in the prestigious United Way Worldwide Fellowship Program. That leadership program is an accelerated year-long development experience designed for core leaders of United Way that have demonstrated results and capacity to lead United Way and support local communities.
Anna Murphy, President and CEO of United Way of Southwest Michigan, says, "We are proud that Amanda was chosen to be a member of this year's Fellowship Program," adding, "We are pleased that she is among the best and brightest of United Way. It is leaders like Amanda that will lead our organization to support our communities at a time when it is needed most."
Selection for the Fellowship Program is based on performance, potential, and core competencies. Applications for the program come from the worldwide network of 12,850 people and are open to those working across all departments and groups. The program is available to just 50 participants each year.
Amy Dinofrio, Vice-President of People Strategies, Talent and Board Engagement at United Way Worldwide, tells us, "Leadership development is critical for building the pipeline of future leaders for the global United Way network," and adds, "Identifying high-performing and high-potential employees enables us to build a culture of top-performing talent and ensures we will continue to effectively serve the unmet needs of every person in every community."
Amanda Drew has been with United Way of Southwest Michigan since 2010. She began as the Director of the Berrien County Great Start Collaborative, a state-wide initiative focusing on early childhood development and school readiness. She then transitioned to the role of Director of Impact Strategies and most recently, as Senior Director of Impact Strategies where she is responsible for the oversight and execution of United Way of Southwest Michigan's community impact work.
In her current position, Amanda implemented the 2018-2021 Community Impact Agenda for Change and is currently developing the 2021-2024 agenda, which identifies common outcomes and measurement strategies for Funded and Collective Impact Partners. In that position, Amanda has also developed and implemented the Emergency Response Consortium, the long-term recovery arm of the local Emergency Operations Center and has focused on utilizing the turning outward framework to gain public knowledge to guide the work of United Way of Southwest Michigan.
Amanda holds a Master's degree in Administration from Central Michigan University and a Bachelor's degree in Psychology from Grand Valley State University. She serves on several local and state committees, including the Great Start Collaboratives of Berrien, Cass, and Van Buren counties, the Van Buren Human Services Coordinating Council, and the Michigan Association of United Ways Public Policy Committee.
For her part, Drew says, "My vision for the modern United Way is exactly where United Way of Southwest Michigan is heading. That is, we are turning outward and using data so that the community voice and expert knowledge drive our work—addressing what is actually needed, not what we think is needed." She adds, "My goal is to help United Way of Southwest Michigan continue to evolve into an even more impactful and relevant organization."
The 2020 Fellowship Program runs from May to December and requires participants to take part in a series in-depth learning events, projects, and coaching. After graduation, participants join the Alumni Network, a tight-knit global community of United Way leaders committed to their communities and to the United Way mission. For more information, you can visit online: