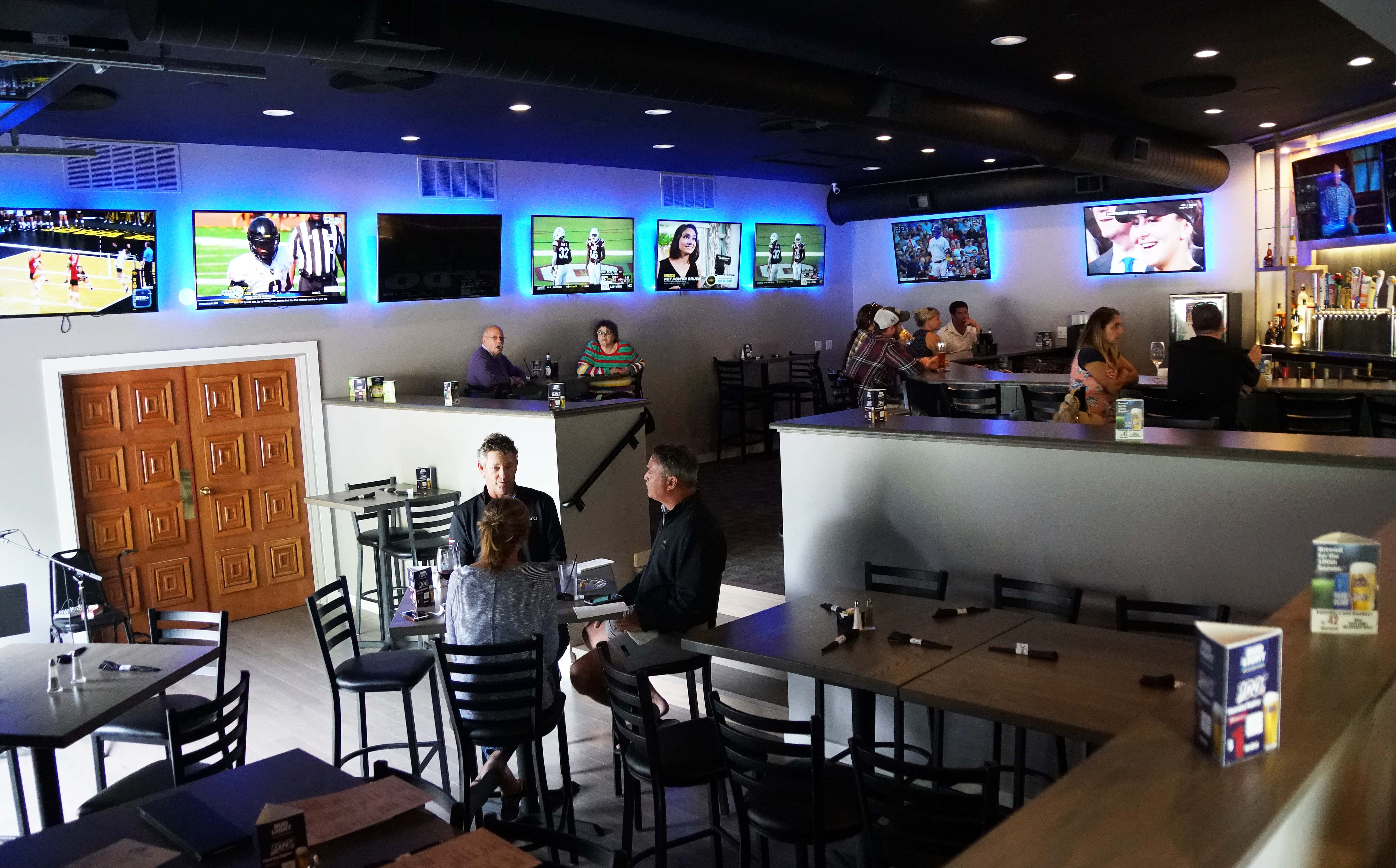 When Ralf and Rosanna Santaniello took the reins at their family-owned restaurant on Glenlord Road last winter, they made it clear that traditions would rule at the more than 50-year old establishment, but that some great new changes would be made as well.
It was during the week of Valentines Day that the brother-sister team completed the deal to purchase the restaurant from their mother Anna as sole owners of the popular Santaniello's Restaurant & Pizzeria at 2262 Glenlord Road, and they immediately got to work on renovations and expansion of the bar side of the house.
That work was rapidly finished and was celebrated over the entire summer season, but now that football season is at hand, they have expanded their offerings once again, with new lunch service on Saturdays and Sundays only beginning at 11:30am each weekend.
They've added a new lunch menu that also includes many favorites of the house, and in the striking new bar area they host 16 flat screen TVs showing collegiate football games every Saturday and they have the full NFL Ticket to showcase professional football games on Sundays and whenever your favorite team is in action.
Ralf and Rosanna added fully 1,000 square feet to the increasingly popular bar area of the long running restaurant, yet still have the capacity for up to 175 people in the restaurant's banquet space at the rear.
The renovations and updates added nearly 60 new seats along the sleek new granite topped bar with high-top tables peppered throughout the two-tiered expansion to increase their capacity nicely.
The 55-inch flat screen TVs lining the walls and the 75-inch showcase screen make it possible for football fans to enjoy a whole host of games across the spectrum.
The new space also features the exposed duct work of an urban, industrial feel, and a full surround-sound system. As with the original bar, there are 24 new taps behind the new section of the bar offering patrons and fans a wide selection to choose from.