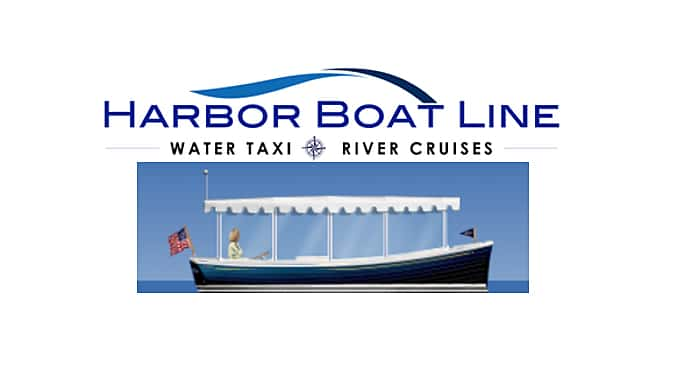 All the talk and dreamscape conversation about getting those of us who don't have access to the open waters of the St. Joseph River, the Inner Harbor and other waterways out onto those water trails is becoming a reality right before our eyes.
Ever since the 2018 Harbor Charrette began posing the "what ifs" of waterfront life, water trails, water taxis, riverboat cruising and more, the Benton Harbor & St. Joseph waterfront has been on the move. One guy who spends all day every day dreaming of ways to get you and I around the region in whatever manner possible has been plotting for several years to get those of us who don't own a boat the chance to be on the water. His name is Joe -- Scooter Joe.
With lots of public dialogue and input, and tons of economic development resource efforts to get us all closer to the water that attracts tens of thousands of people to our community year after year, Joe Allen has established a new venture to go along with his land-based enterprise at Scooter Joe's. He's calling it Harbor Boat Line, and he's got a placeholder website now live where you can go and register your desire for Joe to "Keep Me Posted," on the progress of waterfront operations coming to the St. Joe River.
The current target is late spring of next year, 2020, but in the meantime, Joe is surveying for interest especially in his forthcoming Harbor Water Taxi. When you log onto the link below, you can see the tentative plans he has for both a Harbor Water Taxi and more leisurely River Cruise excursions on the open waters of the St. Joe River. As shown on the Harbor Boat Line website, there are several features to his planned excursions:
FEATURES & OPTIONS
Comfortable seating aboard
Sun shade canopy
Music if you wish
​Licensed and experienced Captain
Food & beverage options
Relaxation guaranteed
The new venture brings together a unique set of water-based offerings to get those who want to be out onto the water a spot they will love in the late spring of 2020. He would be among the first to capitalize on Cornerstone Alliances ongoing Water Trail plans for four sites along the St. Joseph River to be constructed, featuring bike racks, a kayak launch, and allow for multi-modal transportation along the waterway like the Harbor Water Taxi. Check out his options, take the survey, and ask him to "Keep Me Posted," by clicking the link below:
Joe has enjoyed a remarkable success rate with his ventures over the years and is actually headed into his tenth anniversary year as Scooter Joe's, and he's been hard at work behind the scenes planning for this milestone season.
As reported early on Moody on the Market, Allen is planning to offer something new for visitors and locals alike in this 10th Anniversary year: Golf Cart LSVs (or low-speed vehicles). Joe says, "Golf Cart LSVs are a great option to get to the beach, for vacation home guests to get around town, or for anyone just looking for a fun way to travel. Though we won't rent them directly from our downtown location due to zoning restrictions, will be able to deliver your Golf Cart LSV right to your driveway or from our hotel location at the Inn at Harbor Shores."
Joe says his LSVs are safety equipped and certified for Michigan roads up to 35mph, and that gets you almost anywhere around town. He promises more details will be forthcoming and he will make an official announcement by way of his Scooter Joe's Facebook page. Nevertheless, most of the information has been updated on his official website which you can find by clicking this link: www.scootjoe.com.
As always, Scooter Joe returns this spring with rental options on a wide array of locomotion including:
Bicycles
Surrey Bikes
Electric Bikes
Beach Cruiser Bikes
Fat Tire Bikes
Kayaks
Radio Flyer Wagons with Canopy covers
Little Bikes for Little Tykes (some with training wheels)
Strollers
Beach Chairs, Beach Umbrellas and Water Noodles
Golf Cart LSVs
The sale of bottled water, Gatorade and other cool beverages
All that and coming soon, the Harbor Water Taxi and St. Joe River Cruise excursions. Stay tuned.