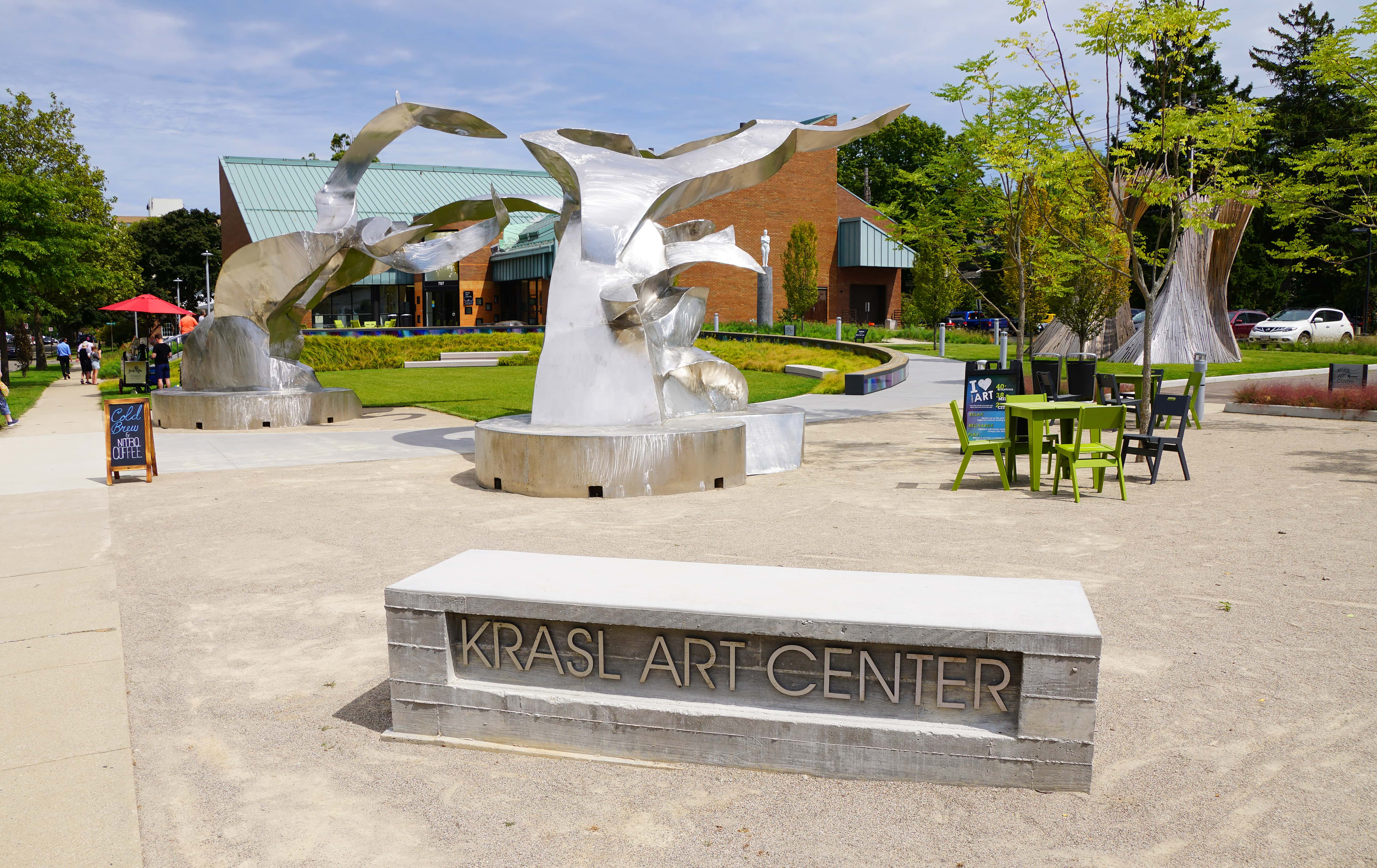 The key to successfully wrapping up any major project is to host a huge celebration party to mark that completion. That's why you'll want to make your way to the Krasl Art Center in St. Joseph this weekend for their Krasl Avant-Garde(n) Party. They encourage everyone to: "Be Unexpected. Be Imaginative. Be Here."
The Krasl is inviting the entire community to their newly redesigned grounds to celebrate the successful completion of the Sculpting Community project.
The event is designed to celebrate the completion of fundraising for the Krasl Art Center's new front yard. The Avant-Garde(n) Party is a free community gathering for all ages, and will take place this coming Sunday, September 8th, from 2 – 5 pm.
It will be your chance to watch thrilling acrobatics on the Oval Lawn, and learn a tumbling trick of your own. You can also sip and savor unique mocktails celebrating summer flavors crafted by mixologists using Fruitbelt Soda. There's the opportunity to create decadent and funky confections alongside Love and Macarons' Mandy Krause. You can even contribute to a community art project inspired by the Inhaling the Universe exhibition, and enjoy a performance by the Deep Fried Pickle Project at 2:15pm even as you construct instruments out of household objects at 3:30pm.  And what party is complete without giant bubbles?
The Avant-Garde(n) Party is a thank-you for the community's support of Krasl's $1.8 million grounds redevelopment. This redesign brings the center's new mission, to "inspire meaningful change and strengthen community through the visual arts," outdoors and makes art accessible to members and visitors alike. Krasl's Avant-Garde(n) Party furthers that mission by sharing unique performances, community-based art projects, and dynamic experiences at a free-to-all celebration.
The Krasl Avant-Garde(n) party is underwritten by 1st Source Bank Wealth Advisory Services.