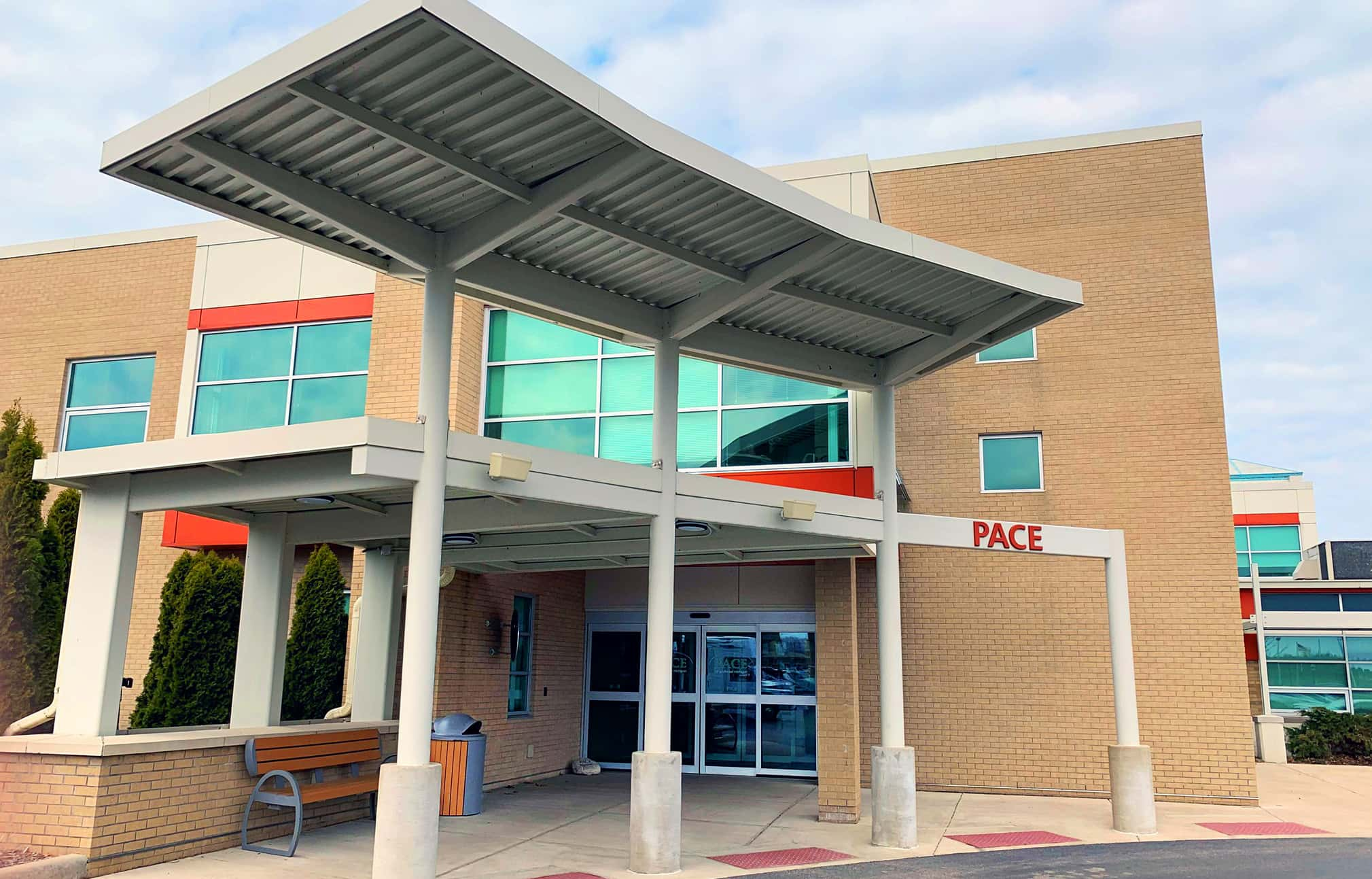 Caring for seniors in need of a wide variety of services on any given day can be a profound challenge, so imagine what that realm looks like during a global pandemic. Fortunately, an organization called PACE of Southwest Michigan is meeting that challenge.
PACE is caring for the seniors enrolled in their program during the COVID-19 pandemic, according to Therese Saggau, CEO of the organization who tells us, "PACE healthcare workers are caring for our PACE elderly in their homes 24/7 with unfailing dedication and devotion to their health and safety," and adding, "As we closely follow federal, state and local infection control guidelines, our participants continue to receive optimal care."
PACE, which stands for Program of All-Inclusive Care for the Elderly, is a unique long-term care option for older adults who wish to remain in their home as they age. PACE keeps older adults in their home by coordinating their medical and therapeutic treatment, providing in-home assistance, transportation, and by offering social interaction at their Day Center. The PACE Day Center is currently closed but, Activities Coordinator, Wendy Todd says, "We are in touch with our participants on a regular basis," and notes, "We call them often to chat and reminisce and we also speak with their families and caregivers to suggest things to keep them occupied and safe at home. We also deliver craft materials such as adult coloring books to participants."
Nationally, there are 239 PACE centers serving more than 40,000 PACE enrollees in 31 states. PACE of Southwest Michigan opened in September of 2012 and has served over 300 participants. They opened their doors in September of 2012 and enrolled 64 participants during their inaugural year, with current enrollment at 220 and growing. They serve individuals over 55 years of age, who live within Berrien and most of Cass and Van Buren counties, who qualify for nursing home level of care (as deemed by the State of Michigan), and who can live safely in the community. A recent study found that in the PACE of SWMI service area, there are more than 3,500 seniors struggling with health issues that are jeopardizing their ability to stay living at home.
Connie DiDonato, Marketing and Community Outreach Coordinator, says, "During this pandemic, it is more difficult than ever to try to reach the seniors in our community who need PACE services, but might not know about us." She points out, "Many older adults in our communities are experiencing significant isolation already and they are likely even more stressed during this challenging time. Many do not know who to go to for help."
Likely candidates who could benefit from the PACE model of care include those who are having difficulty managing appointments, finances, medications, and health conditions. Often, potential PACE participants have declining ability to perform duties, such as meal preparation, housework, or transportation, and an increased need for assistance with bathing, dressing and moving around their home. They often also experience an increase in falls and visits to the ER or urgent care.
Typical PACE services include:
Adult care with nursing; physical, occupational and recreational therapies; meals; nutritional counseling; and social work
Medical care provided by a PACE physician who is familiar with the history, needs and preferences of each participant
A physician and nurse on call 24/7
Home health care and personal care/chore service
Pharmacy medication management and disbursement (as a Medicare Part D provider)
Socialization at the center to decrease isolation/boredom and provide safe exercise and activity
Transportation to the Day Center and medical specialty appointments
On-site audiology, dentistry, optometry, podiatry, and speech therapy
Durable medical equipment, supplies and lab tests
Respite care
Those enrolled in PACE programs are less likely to go to the ER and/or the hospital, compared to their counterparts out in the community. Dr. Rina Patel, PACE Medical Director, says, "It is especially important at this time to provide excellent care so that our participants do not need to go to the ER or hospital, because that can be a dangerous place to be right now, especially for seniors."
Through a combination of televisits, in-person homecare and physical and occupational therapy, using up-to-the-minute CDC infection control guidelines and primary care clinic visits when appropriate, PACE of Southwest Michigan is continuing to help the most vulnerable in our community.
For more information on PACE or to make a referral, you are invited to call 269-408-4350 or visit online at this link:  http://paceswmi.org