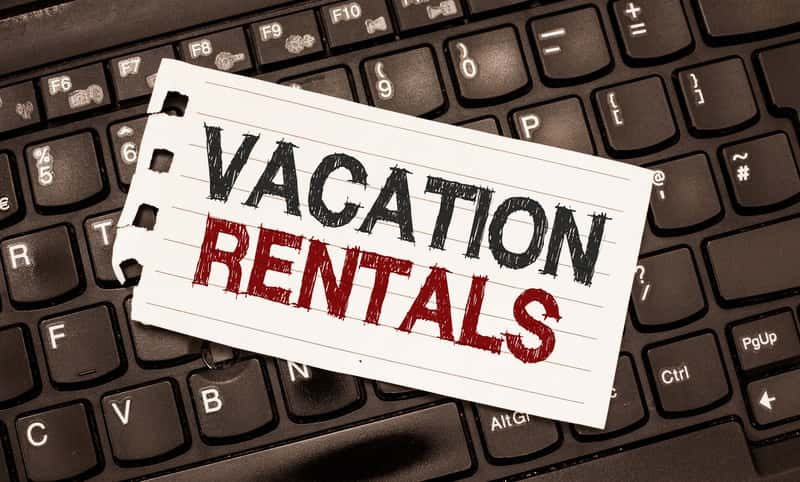 Pleading that their business has been relegated to the status of "A ship without a sail," a small confederation of vacation rental companies in Michigan's Great Southwest and those further north along the Lake Michigan coast has reached out to Governor Gretchen Whitmer asking for clear definition and a return to business.
The local vacation rental businesses are petitioning for the safe re-opening of short-term rentals in the region.
The group initiated a collaboration by way of a Zoom meeting conducted last week, with the goal of sharing best practices and guidelines related to the industry and the intent to form a lobbyist coalition. The Harbor Country Vacation Rental Association (HCVRA) is deeply concerned about the impact the pandemic is having on the health of their residents and the economic viability of local businesses and their communities. Additionally, they are petitioning the governor for clarification on when they can expect restrictions on short-term rentals to be lifted.
According to Whitmer, Michigan is currently in Phase 3 of  her 'MI Safe State Plan,' and the vacation rental community is hoping to see short-term vacation rentals open as soon as the current executive order expires (EO 2020-77).
Members of HCVRA have been following all government mandated restrictions and have used this time to update their procedures, protocol and requirements to safely reopen once it's permissible. They have prepared and readied their businesses to operate in the safest manner possible and have implemented the guidelines suggested by CDC, WHO, and EPA. In addition, they have established new requirements for their guests and homeowners, trained their employees, and communicated with vendors to ensure they can open safely.
Simultaneously, while working through the issues required for a potential safe re-opening, on Monday this week, the City council for New Buffalo voted on an immediate moratorium prohibiting any new Vacation Rental Applications for those looking to rent their homes. The city will be taking the next 6-to-8 months to discuss the possibility of further restricting vacation rentals in the city proper. The rental companies and local realtors say they were surprised by that announcement which they say, "seemed arbitrary and untimely." Realtors voiced concern about long-term property values in New Buffalo should home buyers bypass the city for an investment property in favor of other communities further along the lake.
In the meantime, the letter to the Governor was sent last Thursday, followed by a petition that will be available for those in favor of an earlier, safe re-opening of rentals.
The Harbor Country Vacation Rental Association feels that, "With deliberate and responsible implementation, the short-term vacation rentals can provide a safe stay on the Lakeshore." The group continues to wait for the time to "hoist the sails" and start getting on with the new normal for lake shore communities in Southwest Michigan.