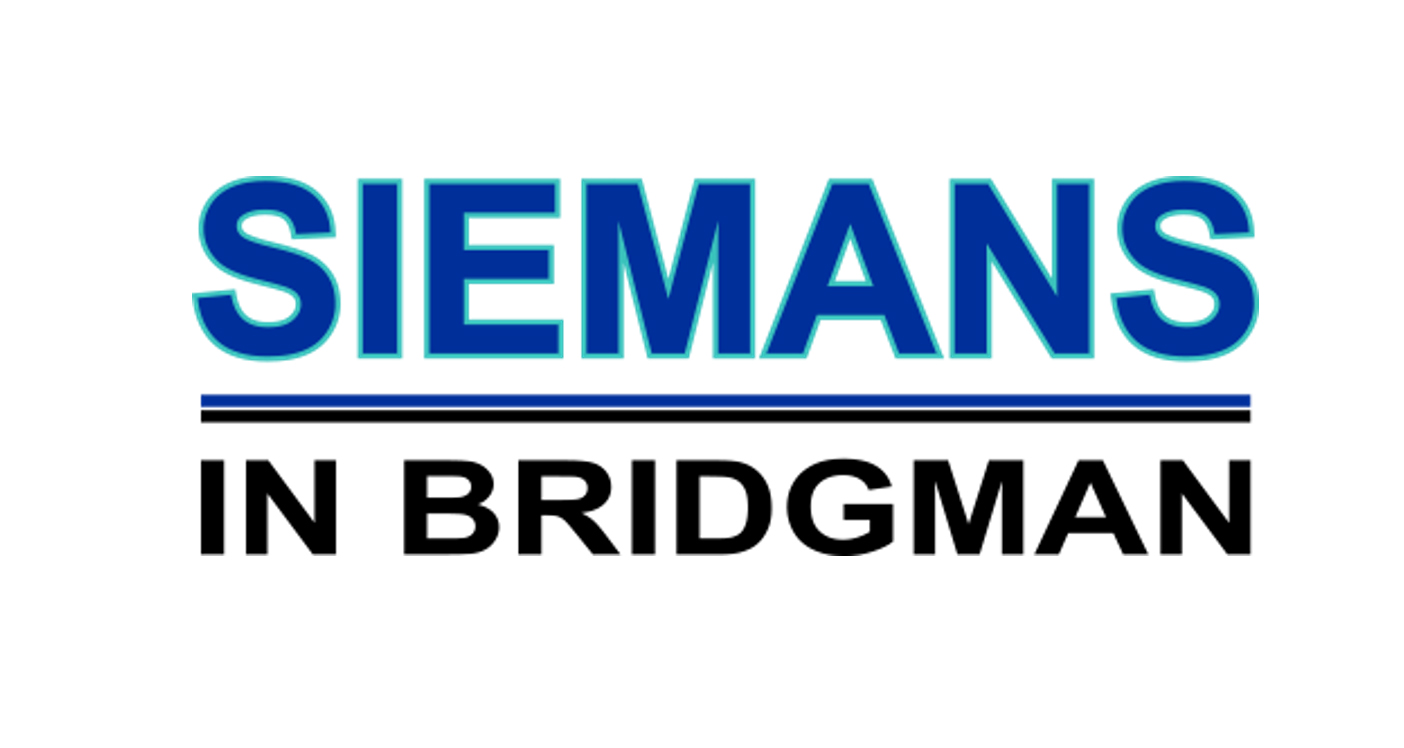 ---

---
Few among us could have predicted that burgeoning car lots at new and used dealerships across the land would thin to the sometimes alarming degree that we've seen in recent months due to supply chain issues and other outside forces. Nevertheless, at one dealership along the Red Arrow Highway corridor here in Berrien County, the spirit fostered by the legacy of their patriarch has allowed them to thrive even under less-than-ideal circumstances. That dealership is Siemans in Bridgman, driven by the legacy of the late Ed Siemans whose sons remain steadfast in keeping his culture of customer excellence alive and advancing.
When Ed died in the spring of 2020 surrounded by his loving family, some might have feared that the nearly 50-year car-buying tradition at 8961 Red Arrow Highway in Bridgman would run the risk of fading away. Ed was well known as the heart and soul of Sieman's in Bridgman. A man who loved to work the showroom floor greeting everyone who walked through the door and chatting with customers about their lives and families.
Fortunately, Ed's sons, Jack, Craig, and Eric not only learned at his knee, they enthusiastically shared in Ed's never-ending love for the business, the people who work there, and the people who shop there. The dynamic leadership and culture of customer service that Ed fostered every day was imbued into his sons, paving the way for the dealership to not only survive, but also to thrive even when outside forces like a global pandemic left many others floundering.
Ed Siemans and his wife Joan moved to Bridgman 47 years ago in 1975 after they had purchased the Dave Bauschke Ford dealership, located next to the railroad tracks in downtown Bridgman. They both fell in love with what Southwest Michigan had to offer, and together, they founded Siemans Ford, a very small dealership with a total of eight employees.
Just four years later in 1979, with much bigger plans for their enterprise, Ed and Joan purchased vacant land across from D'Agostino's Navajo restaurant on Red Arrow Highway on the north side of Bridgman and proceeded to build a new building.
Barely three years later, in 1982, they launched the sister dealership of Siemans Mazda, which was located on Niles Avenue in Saint Joseph where Honor Credit Union's St. Joe branch now resides.
A year later, in 1983, they added the Chrysler, Plymouth, and Dodge franchises, and over the years, they have had Pontiac, Daewoo, Isuzu, and Eagle nameplate franchises as well. Steady exponential growth turned the Siemans family of dealerships into a powerhouse and one of the largest such enterprises in Southwest Michigan.
When your name is Siemans, you're never too big or too busy to mix it up with the people who buy your cars, trucks and SUVs. In fact, the interaction by the entire Siemans family with customers and staff has become legendary, spawned by the colorful character of their leader, Ed.
Siemans in Bridgman's legacy has long been enhanced by a hard-working staff, all of which are considered to be just like family. The dealership has gained a reputation for excellence in every regard, and is frequently cited as a great place to work. They offer a wide range of benefits, including health insurance, prescription coverage, disability coverage, dental coverage, vision coverage, 401(K) retirement plan, paid vacation, paid holidays, paid sick days, and even continued paid training.
In fact, the Siemans team is looking to add members all the time, especially at a time when many workplaces are struggling to maintain a full workforce. There are multiple opportunities to join the team, including technicians and a parts counter operator. Visit the website to apply online.
The Siemans family's strong belief in supporting education is evident through the variety of organizations with which the dealership is continuously involved. They place very special preference on the support of those programs and organizations that truly impact and benefit the local community. Siemans is an advocate and supporter for the Blossomtime Festival, Gateway Services, Lory's Place, Lakeshore Excellence Foundation, Five Pines Ministries and the Lake Michigan College Foundation's Winner's Circle Benefit Auction, to name a few.
For nearly 50 years now, the Siemans crew has worked their plan of continuous improvement. Never letting up, they once again garnered national recognition for the work they do on behalf of their customers every day, when they were named one of only 387 Chrysler, Jeep, Dodge, Ram & Fiat dealerships in the world to earn certification as Customer First Award for Excellence winners in 2017. When he won that honor, Ed told me, "This is a great award representing the hard work that our staff contributes each and every day," and added, "We are the first to admit that we cannot be complacent. Each day brings a new challenge and a new technology. We need to continuously improve." He certainly fulfilled that challenge in every regard, and his sons carry on that great legacy.
The Siemans family offers an open invitation for any and all in search of quality new or used vehicles to stop by any time to see what they have to offer, including those who are in search of a first-rate job opportunity, and the chance to make a difference in the community of Michigan's Great Southwest. You'll find them at 8961 Red Arrow Highway in Bridgman and online at this link:
As Ed himself told his radio audience for decades, "Stop by and see me, you might be really glad you did." Thousands who took him up on the offer, have become customers for life at Siemans in Bridgman.
---

---