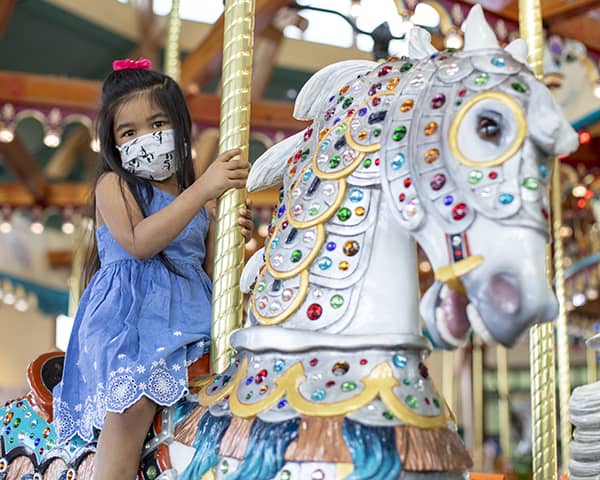 The Silver Beach Carousel will reopen in a limited capacity on Friday, July 23 for reservation-only service after a 16-month hiatus due to Covid-19.
The Carousel will continue to maintain precautions to prevent the spread of Covid-19 as it attracts many children who are not yet eligible to be vaccinated.
The Carousel will be open Fridays and Saturdays. Visitors are required to reserve a one-hour time-slot in advance, in order to control the flow of traffic:  11 a.m.–12:00 p.m., 12:30-1:30 p.m., 2-3 p.m. and 3:30-4:30 p.m. Walk-ins are not accepted.
Reservations are $8 per party member. Each person ages three-and-up will be required to purchase a ticket, including spectators. Visitors are allowed to ride the carousel as many times as they want during their one-hour time-slot with purchase of a ticket.
The Carousel will be cleaned and disinfected in each 30-minute time block between reservations. 
Visit carouselrsvp.com to reserve tickets.