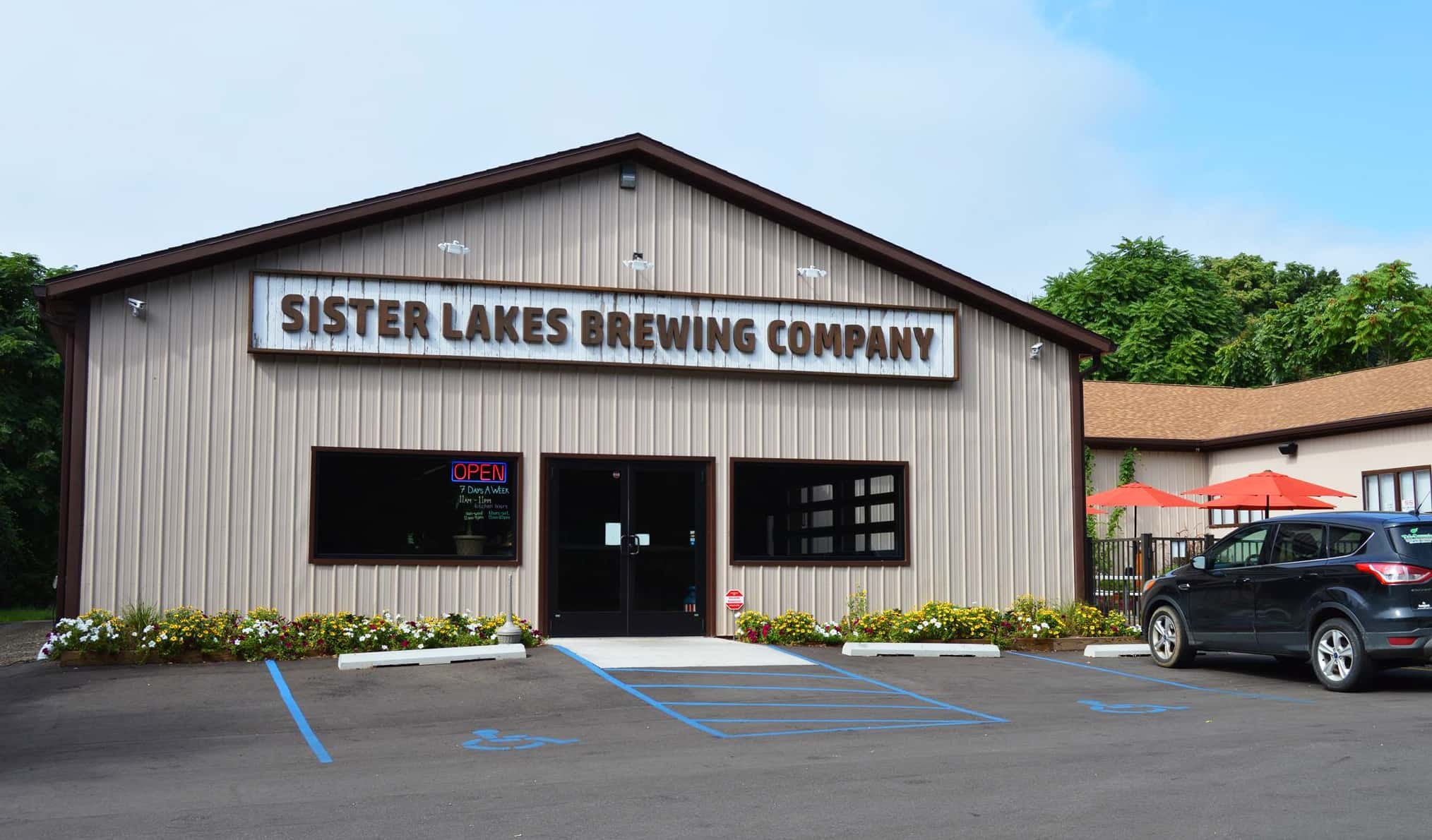 When the Morin family of Sister Lakes began a new hobby of home brewing about eight years ago, it was truly a family affair. Mom, Dad and four siblings all were involved in the process and they got to the point that they had developed such a passion for it and were so good at it, friends and neighbors repeatedly suggested they should get into the craft brewery business. It was a true labor of love.
Fortunately for fans of what is now Sister Lakes Brewing Company, the family listened and now, as they approach their second anniversary in the business they love, it's not uncommon at all to see overflow crowds packing the place on a regular basis. As a thank you for that great reception, the Morin family is slating their 2nd Anniversary Party for Saturday, June 23rd at the brew house, located at 925000 CR 690 in Sister Lakes.
The Morin family has ties to Sister Lakes all the way back to 1937 when Brewhouse Manager Brian Morin's great grandfather purchased a home on Round Lake. Brian's grandparents still live there today. Meanwhile, Brian's parents, Jerry & Ila Morin and his siblings, Joe and David Morin and Katie Deems, are all partners in the very successful brewery at the heart of the action in the Sister Lakes region. Even a brother-in-law is the brewery's accountant and a cousin serves as assistant brew-master.
Brian tells me, "Sister Lakes has always been where we came back home as a family no matter where we all lived around the country." He adds that after receiving great feedback on the early recipes for beer, "Deciding to open the brewery in Sister Lakes was the easiest decision we had to make."
Sister Lakes Brewing offers a broad array of beer styles with seemingly something for everyone. Additionally, with a full kitchen in the house offering great food options to go with their popular beers, the short, beautiful drive from St. Joe and Benton Harbor is attracting a lot of attention all along the craft beer trail in Michigan's Great Southwest. Their beer list includes several varieties of hand-crafted ales and other specialty beers. Their food menu features unique appetizers, specialty sandwiches, soups and salads, and they always give preference to local Michigan ingredients whenever possible.
The success of the great family-run business is evident from the moment you walk through the door, and they hope you'll make that trip for the 2nd Anniversary Party which will run from 5pm to 11:30pm on Saturday, June 23rd.
The event will feature great food, some special new beer releases, live music and more. It's a family-friendly event with a bounce house for the kids, a dunk tank, and a special display from the Sister Lakes Fire Department which will benefit from sharing in the proceeds of the night's event for the volunteer fire team there.
Tickets are just $5 each and can be purchased in the Sister Lakes Brewing Company Tap Room or online at www.eventbrite.com.
Here's the entertainment lineup for that night:
5-6pm — Jack Adams
6-7pm — Kyleigh See
7:30-9pm — Midwestern Lull Duo
9:30-11:30pm — ClusterPluck
The family motto for Sister Lakes Brewing is: "Fostering Community, One Pint at a Time." They work to focus everything they do on providing a place for the community to come together, and the community has certainly responded with a resounding welcome, and tremendous support in return.