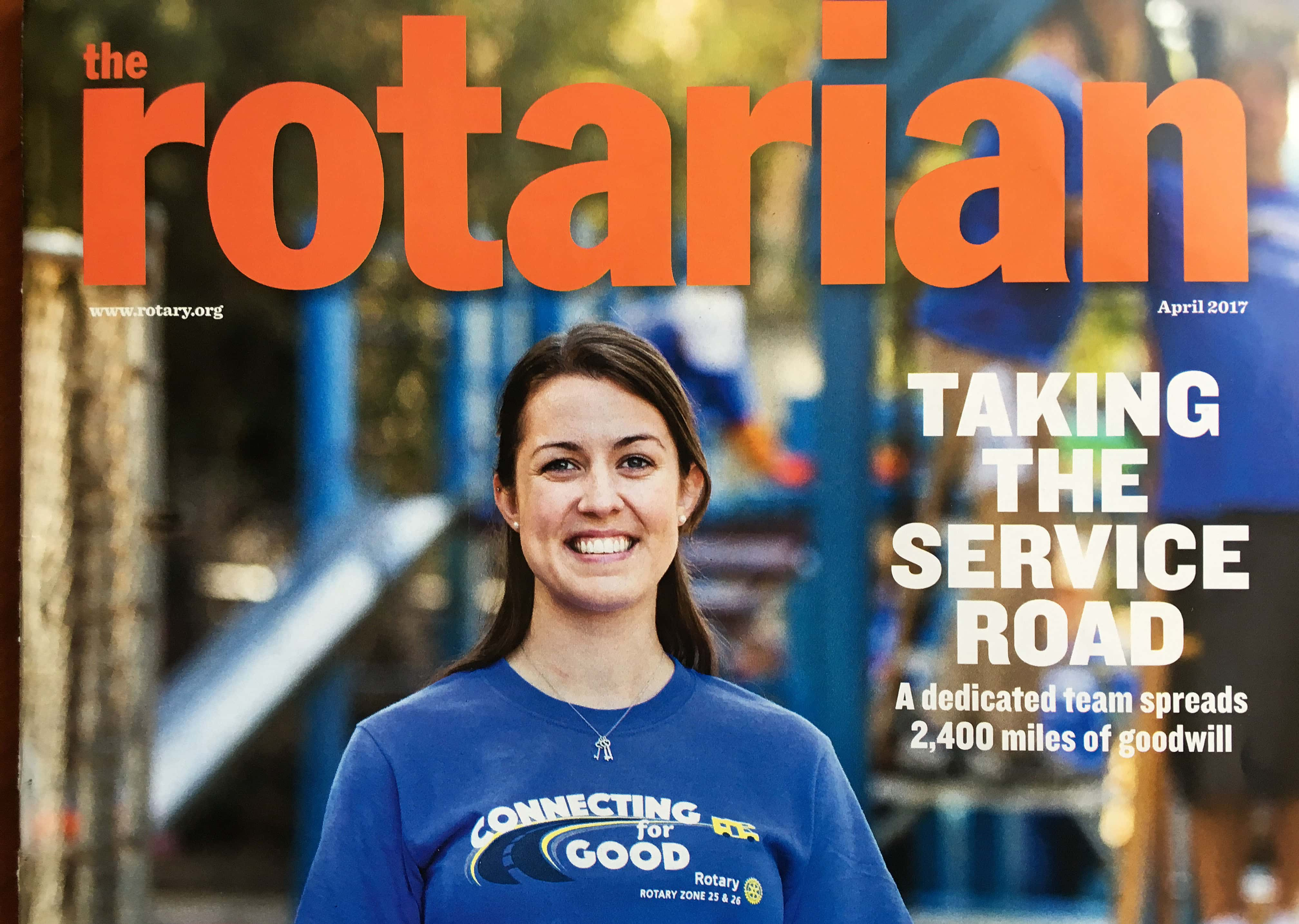 Jackie Huie may well be one of the most laser-focused, hardest working Rotarians ever to take the 4-Way Test, the guiding principles behind every member. Her tenacity and on-point dedication to whatever role she takes up is nearly legendary to all who know her. So imagine the euphoria emanating from her executive suite at JohnsonRauhoff in south St. Joseph now that one of the projects she literally co-created with fellow Rotarian Maria Kibler is the focus of an 8-page spread at the very center of the current edition of The Rotarian.
The Rotarian is the international publication that goes to members of Rotary clubs world wide, meaning millions of eyeballs are looking at the photos and reading the story of the overwhelming success of the St. Joseph-Benton Harbor Rotary's Interact Club for high school students and its underlying work to pair students with mentors in their dream jobs.
Rotary.org Senior Writer Arnold R. Grahl totally immersed himself in the detailed story and the photography of Monika Lozinska and chalk art, to help illustrate the story, by Nancy Pochis Bank Art Studio leave a lasting impression on the reader as you realize the very real impact that the program has had and continues to have on local students from Michigan's Great Southwest who are pursuing their dreams thanks to the help of mentors from all walks of life all the way to the executive suites of chief executive officers of major corporations.
The April 2017 edition of The Rotarian just mailed out to members worldwide yesterday, and Rotary members are using the outstanding publicity to promote the program and its crystal clear benefits. Jackie is extremely grateful to fellow members of the club the help of Whirlpool and others when the writer was in town to gather the details of the story, and gives full faith and credit to her own mentor, JohnsonRauhoff founder Don Johnson, her father and guiding light.
The story provides great proof of the success of the program to the point that, as indicated inside, Huie has received calls from clubs from Texas to Tanzania interested in replicating the process. One can only imagine the pace of phone traffic headed her way when members around the world get the urge to do the same.
Click the link below to read the entire story, shared online by Rotarians but viewable by the general public with no affiliation to the organization whatsoever. When you do, you'll very likely feel the enthusiasm of Rotarians like Jackie and Maria as it leaps from the page.