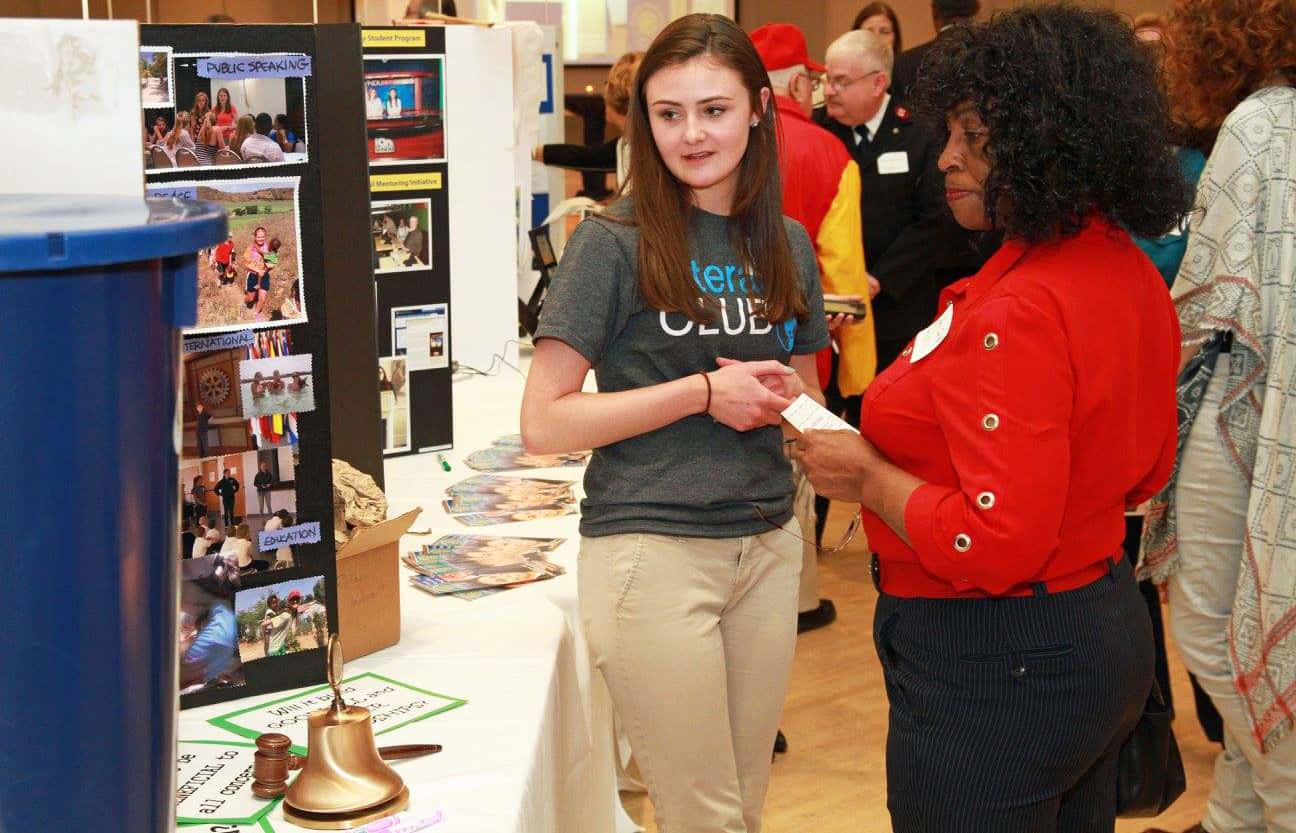 Service clubs across America love it when a solid plan comes together and an inaugural event turns into an annual celebration. That's the case for sure locally now that The Rotary Club of St. Joseph-Benton Harbor is inviting the community to join them in an encore celebration of something they tried last year that proved to be a winner for sure. They hope you will join them for their Second Annual Celebrate Rotary! event, themed Presidents' Night to End Polio.
Coming on Monday, March 20th from 5:00-to-7:00pm, at Shadowland on Silver Beach, Rotarians and community members will mix and mingle at a casual after-hours event. There will be heavy appetizers, live music by Elliott & Joel Acoustic Duo, and a cash bar. The event is free and open to the public, and dress for the occasion is business casual.
Rotary Club President Steve Smith promises, "Community members will have a fun, relaxed opportunity to learn more about what Rotary is and does, while joining us in celebrating nearly a century of ongoing fellowship and service. We're always interested in growing our membership but this night is really about making new friends."
This year's event will honor past Rotary Club presidents and an Honorary Paul Harris Fellow will be named. The Paul Harris Fellowship is a designation for Rotarians based on points accumulated through donations to the Rotary International Foundation. For an Honorary Paul Harris Fellow, Rotarians have pooled their points to bestow this honor on a member of the community who embodies the values of Rotary and embraces "Service above Self" in work and personal life.  Last year, that distinction was presented to Benton Harbor High School Football Coach Elliot Uzelac.
Additionally, the event serves to raise awareness of the Rotary International initiative to "End Polio Now." Rotary International and its partners launched the Global Polio Eradication Initiative nearly 30 years ago and since that time, the incidence of polio worldwide has plummeted by more than 99.9-percent. There is no cure for polio, which still exists despite often being thought of as a disease of the past, but it is entirely preventable through vaccination. Since 1985, the Rotary network has collectively contributed more than $1.6 billion to the fight to end polio, with over $21,300 in donations coming from the St. Joseph-Benton Harbor Club alone.
Rotary is an organization of business and professional leaders united worldwide who provide humanitarian service, encourage high ethical standards in all vocations, and help build goodwill and peace in the world. Rotary club membership represents a cross-section of the community's business and professional men and women. The world's Rotary clubs meet weekly and are nonpolitical, nonreligious, and open to all cultures, races, and creeds.
In the photo accompanying this story on Moody on the Market.com, a Rotary Interact Youth Club member shares information about her program's adventures with a member of the visiting public at the inaugural Celebrate Rotary! event from 2016.