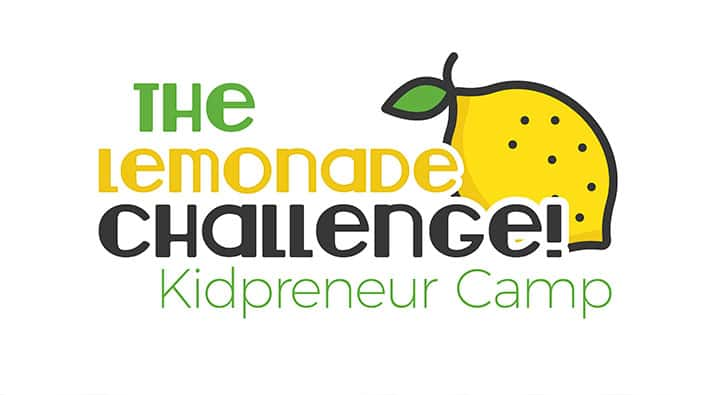 The drive and desire of a 5th grader who successfully launched her own business last fall has led to her mother's creation of a new academy to help other young people with entrepreneurial tendencies to potentially follow suit.
Heather Shelby of St. Joseph has created the new Spark. Ignite. Launch! Learning Academy after helping her daughter, Sally, start her own business last fall. Sally, a 5th grader at Lincoln Elementary, heard about the 8th grade trip to Washington D.C. from her older brother and wanted to earn money and start saving up, so Heather suggested she consider starting her own business.
Sally decided she wanted to open a holiday gift shop, and got permission from her Principal to hang flyers at school. Shen then opened her shop after the holiday play and on the morning of a pancake breakfast. She sold out of all her product and made $380. The school was helping a few families with gifts, so Sally donated half of her proceeds to that fund.
Afterward, Heather asked Sally what she liked or didn't like about having her own business and what she had learned. Heather was amazed, and proud, to find that her daughter really "got it."
She learned about prototypes and testing her products, problem-solving, costing and sourcing, time-management, marketing, sales, public speaking, self-confidence, and giving.
That triggered Heather into thinking that other kids could benefit from this experience and have as much fun in the process. She says that a quick Google search not only confirmed her idea but resulted in dozens of articles on why we should be teaching kids entrepreneurial skills from a young age.
Heather says, not only that, but entrepreneurship is the best preparation for an unpredictable economy. Teaching entrepreneurship changes mindsets and instills a set of skills that can be applied to any career, and with economists predicting that the jobs of tomorrow don't even exist today, entrepreneurial skills are life skills.
So, Heather decided to launch her own new business called Spark. Ignite. Launch! Learning Academy. Her first initiative is to launch the area's first Kidpreneur Camps called The Lemonade Challenge. This unique week-long summer camp will inspire camp goers to generate innovative ideas and spot opportunities through critical thinking, problem-solving, and creative brainstorming techniques.
Her positive environment and supportive approach encourages team-building, collaboration, and promotes self-confidence and leadership skills. Each day the kids will learn a new concept that will prepare them for the last day of camp – the Lemonade Stand Challenge!
Heather has owned her own small business since 2003 doing web & print design for small businesses, primarily for lifestyle, food, and beverage brands. You probably recognize her work for The Round Barn Winery and the Moersch family's other brands where she first did freelance work and was later hired as their Creative Director.
Heather has always had a passion for small business, entrepreneurship and giving back to her community. She has taught Junior Achievement, coached Girls on the Run, was on the Cornerstone Chamber of Commerce board, and is on the St. Joe Baseball Association board.
As a result, Spark. Ignite. Launch! Learning Academy is on a mission to spark kids' entrepreneurial spirit and ignite a flame that will help transform communities – and possibly the world.
Entrepreneurship is an excellent tool for teaching kids how to think creatively, problem-solve, and follow their passions. Through Heather's summer camps and other learning opportunities, she aims to "Spark. Ignite. LAUNCH! kids into the world of entrepreneurship, so they can experience the life-changing benefits of dreaming up, starting, and owning a business."
The Lemonade Challenge Kidpreneur Summer Camp will be a week-long camp running each week for seven weeks from June through August, the areas first Kidpreneur Camp, taught by Shelby, a local business owner & entrepreneur in her own right.
The unique summer camp will inspire camp goers to generate innovative ideas and spot opportunities through critical thinking and problem-solving. They will also gain financial literacy and leadership skills, and self-confidence.
The last day of each camp ends in the Lemonade Stand Challenge where the kids apply their new skills and compete to sell the most lemonade. 100-percent of the proceeds will go to local causes that the kids choose as a group. A different charity will be featured each week.
The camp will take place at 720 State Street near downtown St. Joseph, in the big yellow house behind the Krasl Art Center, which is not a private residence.  Camp runs Monday through Friday each week from 9am to 3pm daily. Please take note that space is limited to only 20 kids per week. You can check Facebook for details about the featured charity of that week's Lemonade Challenge at facebook.com/sparkignitelaunch.
You can learn more and register for camp at Shelby's website which is linked below: