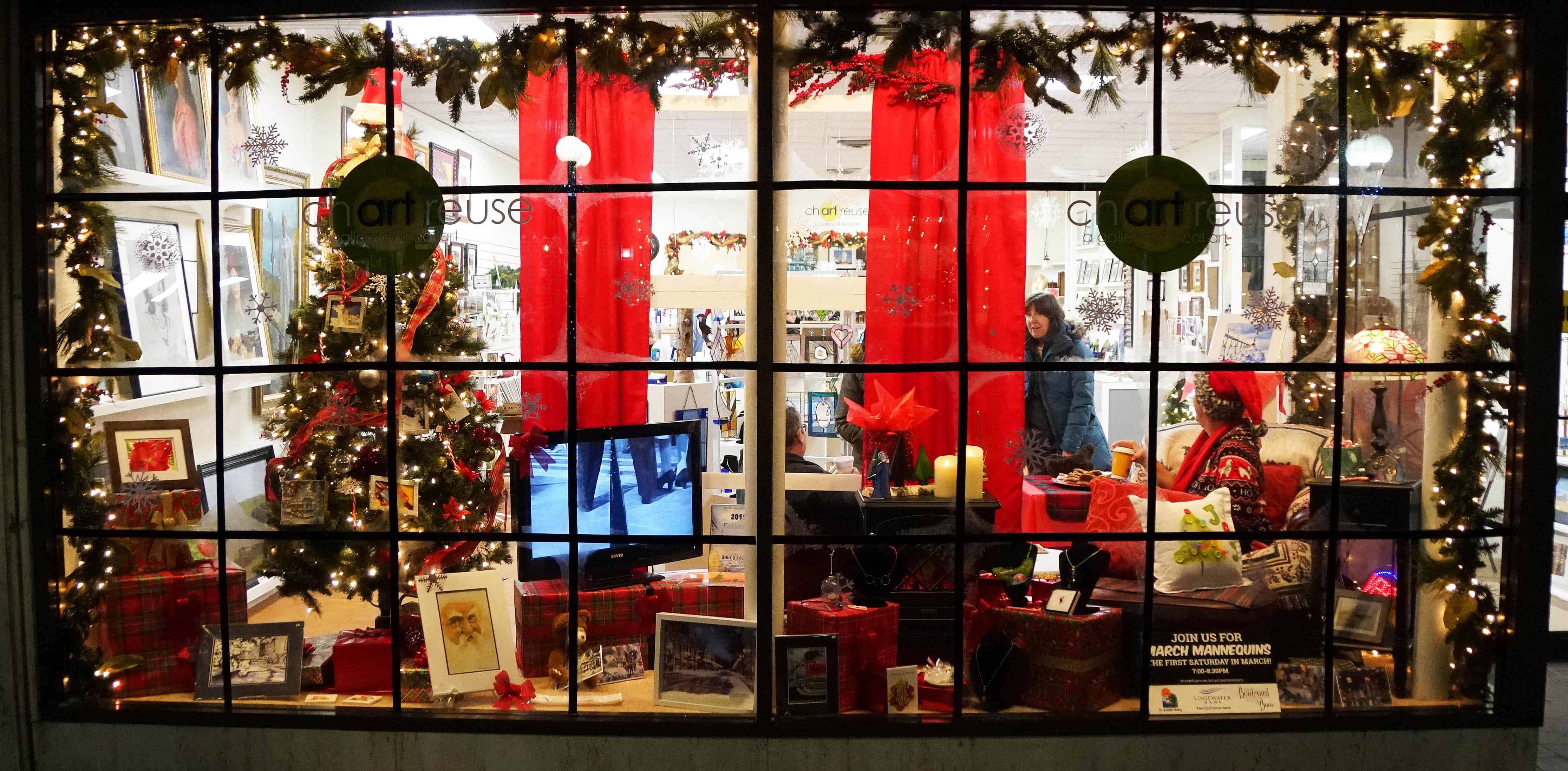 There are many places you can spend your Christmas shopping dollars, but the team at St. Joseph Today is doing everything in their power to make sure that you can find most of what you'd like right here in Michigan's Great Southwest as they build on promotional plans for the full season with special emphasis on both Black Friday and Small Business Saturday.

Executive Director Amy Zapal says, "Holiday shoppers seeking great buys will find them throughout Southwest Michigan, on Black Friday, November 29th, and Small Business Saturday, November 30th." She says that select merchants will begin their holiday sales on Black Friday, and on that day, in addition to special sales, shoppers in downtown St. Joseph can also enjoy free, horse-drawn sleigh rides from noon to 3 pm (weather permitting), sponsored by the Frederick S. Upton Foundation.
Zapal promises, "You will easily find gifts for everyone on your holiday shopping list from our merchants, restaurants and entertainment venues," and adds, "From the latest fashions to locally made wines and candies, to gourmet foods, to award-winning toys and games to museum memberships to fresh-baked pet biscuits, you won't be disappointed with all of your choices."
Zapal says another appreciated present is a St. Joseph Today gift certificate, redeemable at participating member stores, restaurants and hotels. They can be purchased at the Welcome Center, located at 301 State St. and are good at over 40 different locations.
According to the Civic Economic Study in Grand Rapids, when someone spends $100 at a local business, approximately $68 stays in the local community. RJ Taylor and Cherry Bayley, of Wanderlust Outfitters, say they shop small because it, "helps build and maintain our small vibrant community and supports those that live and work here."
St. Joe Today participants include:
4A Song Vinyl
Baroda Founders
Biggby Coffee
Blue Moon Vintage Market
Box Factory for the Arts
DK Boutique
Edgewater Gifts
Elephants Breath Antiques
Forever Books
Forever Clean Soap Works
Freedom Boat Club
Friends by Design
FuzzyButz Pet Bakery
G&M Variety
Gallery on the Alley
Glik's
Grins of St. Joseph
HarborTown Interiors
Kilwins
Krasl Art Center
Lazy Ballerina Winery
Nosh Village
Oh My Darlings
Olive Cart
Perennial Accents
Plank's on the River Tavern
PurelyMichigan
Rise & Vine
South Bend Chocolate Café
Spa at Harbor Shores
State Street Stuff
The Candlestick Maker
Third Coast Surf Shop
Urban Garage Market
Wanderlust Outfitters
Waterfront Framing & Design
White Pine Winery
Wolf's Marine
Many more!
For a list of shops, and Small Business Saturday specials, you can visit online at this link:
http://stjoetoday.com/shopsmall
St. Joseph Today is a membership-based 501(c)(3) nonprofit organization, dedicated to developing and promoting events and business in St. Joseph and its surrounding communities. For more information about upcoming events, visit stjoetoday.com or facebook.com/stjoetoday.