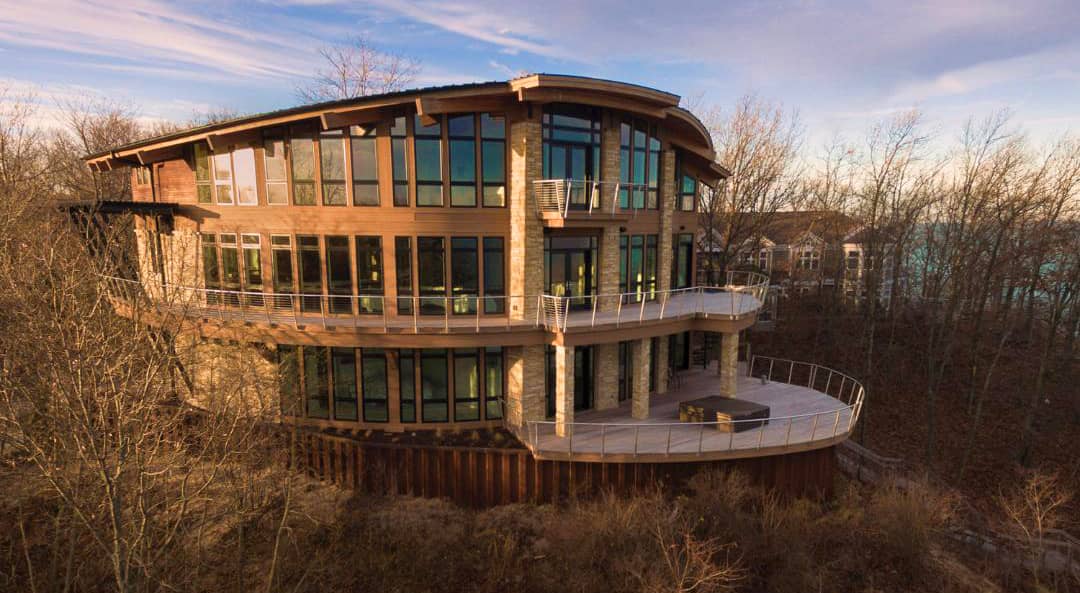 The work of renowned St. Joseph Architect John Allegretti continues to draw the attention and admiration of the metro Detroit design community with yet another major award stemming from their recent Design Awards showcase this month.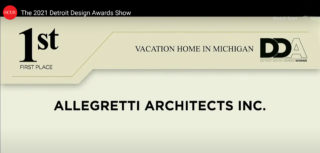 Allegretti, who anchors Allegretti Architects Inc. of St. Joseph on the periphery of downtown St. Joseph in an historic building of its own, was delighted to learn that a private residence which he designed for the Forest Beach neighborhood of New Buffalo had garnered a 1st Place Award in the category of Vacation Home in Michigan.
The home, pictured in this story, was selected on the evening of June 3rd at the 17th Annual Detroit Design Awards live stream showcase for the Harbor Country residence built into the dunes there.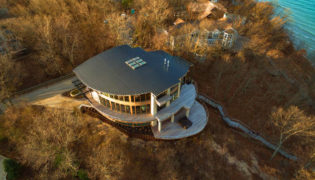 Presenters announced the Allegretti-designed home by saying: "Check out this beauty in its cutting-edge sustainable vibe! Embracing the dunes topography on the site helped to creatably inform the lakeside configuration of the home's shape while simultaneously designing an efficient tower home."