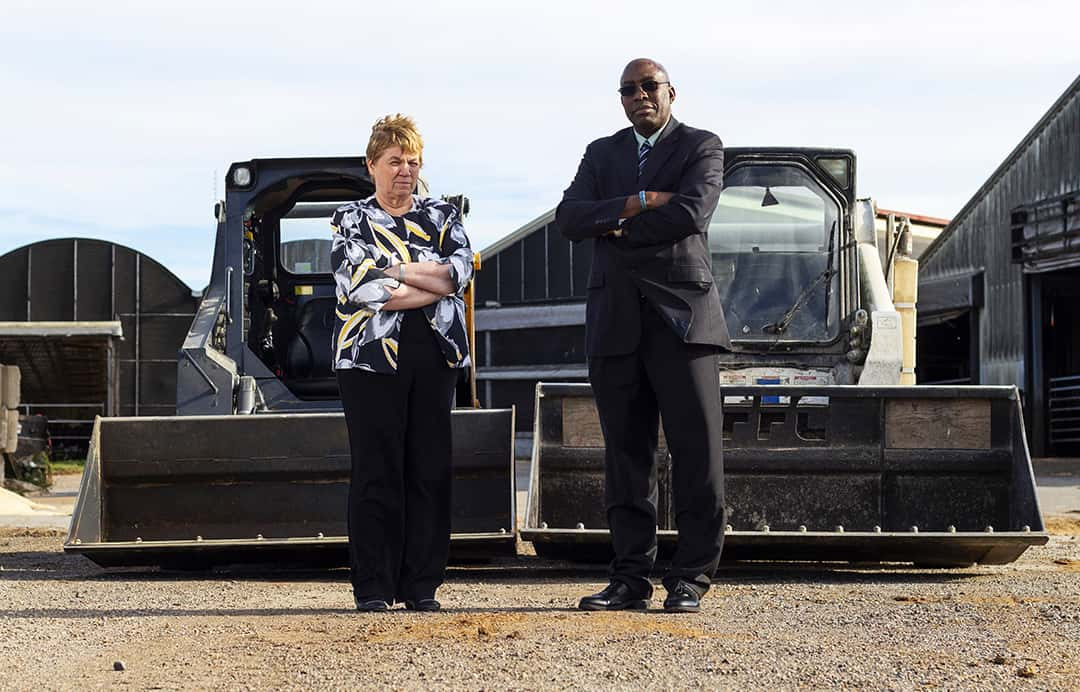 The bravado and braggadocio in this highly competitive world never fail to entertain us so much as when seemingly outrageous and offbeat wagers are made, challenges offered, and the resultant bets need to be paid off in some very public way. For proof positive of the sometimes absurd, you might want to make your way to the Berrien Springs Campus of Andrews University late tomorrow afternoon.
Just before the fading light of day gives way to nightfall, a couple of sophisticated academicians will find themselves in the seemingly inglorious role of Rodeo Clowns of sort.
Thanks to the prolific and philanthropic work of the entire cast and crew at Andrews University, the employee United Way Campaign for 2018 there has not only been achieved, it has been neatly surpassed, paving the way for the first ever United Way Farm Equipment Rodeo Championship.
With gifts and pledges to the annual employee campaign now well over $22,000, surpassing the $20,000 goal, the commitment made at the outset of the campaign will now have to be fulfilled. That commitment, stemming from the campaign launch pledge by University President Andrea Luxton and Provost Christon Arthur, will force them to step astride a couple of skid steers to perform in a trio of specially designed events much to the delight of the generous staff.
Tomorrow afternoon, Tuesday, November 20th at 4pm the President and Provost will compete in the inaugural Andrews University President/Provost United Way Farm Equipment Rodeo Championship at the Andrews University Farm in Berrien Springs.
It is highly suggested that you bring your cameras and your best cheer leading chants as the head to head skid steer extravaganza unfolds before your very eyes.
Kudos to University Photographer Darren Heslop for the photo accompanying this story on Moody on the Market. Kudos, too, to the employees who made it all possible through their generous donations to the annual employee campaign on campus.