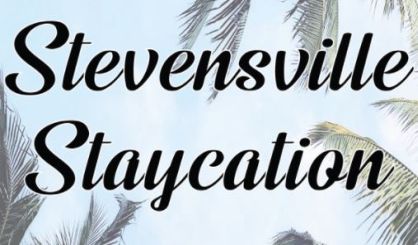 A group of Stevensville business owners has teamed up to offer a Small Business Saturday event this weekend. Watermark Brewing Company's Chris Mason tells us ten downtown businesses have pooled resources for a Stevensville Staycation coupon offer.
"During the pandemic, we collaborated with a few other Stevensville businesses and did a gift card bundle," Mason said. "There were eight of us then. We're actually bringing that back after a two year hiatus. Ten businesses, $250 worth of gift cards for only $200."
Among the included businesses are Watermark, DogSlinger, the Grand Mere Inn, Red Coach Donuts, and Tosi's. You can make a package purchase online.
"Going online, you can actually pre-order to then come pick up on Saturday morning at Watermark Solarium between 11 a.m. to 3 p.m. We're going to do a pick up party."
Mason says the response to Stevensville Staycation has been strong as people want to support their hometown businesses. He notes most of the money spent at a small town shop stays in that town. Anyone can head to Stevensville this Small Business Saturday to stop at shops and restaurants. You can find out more right here.