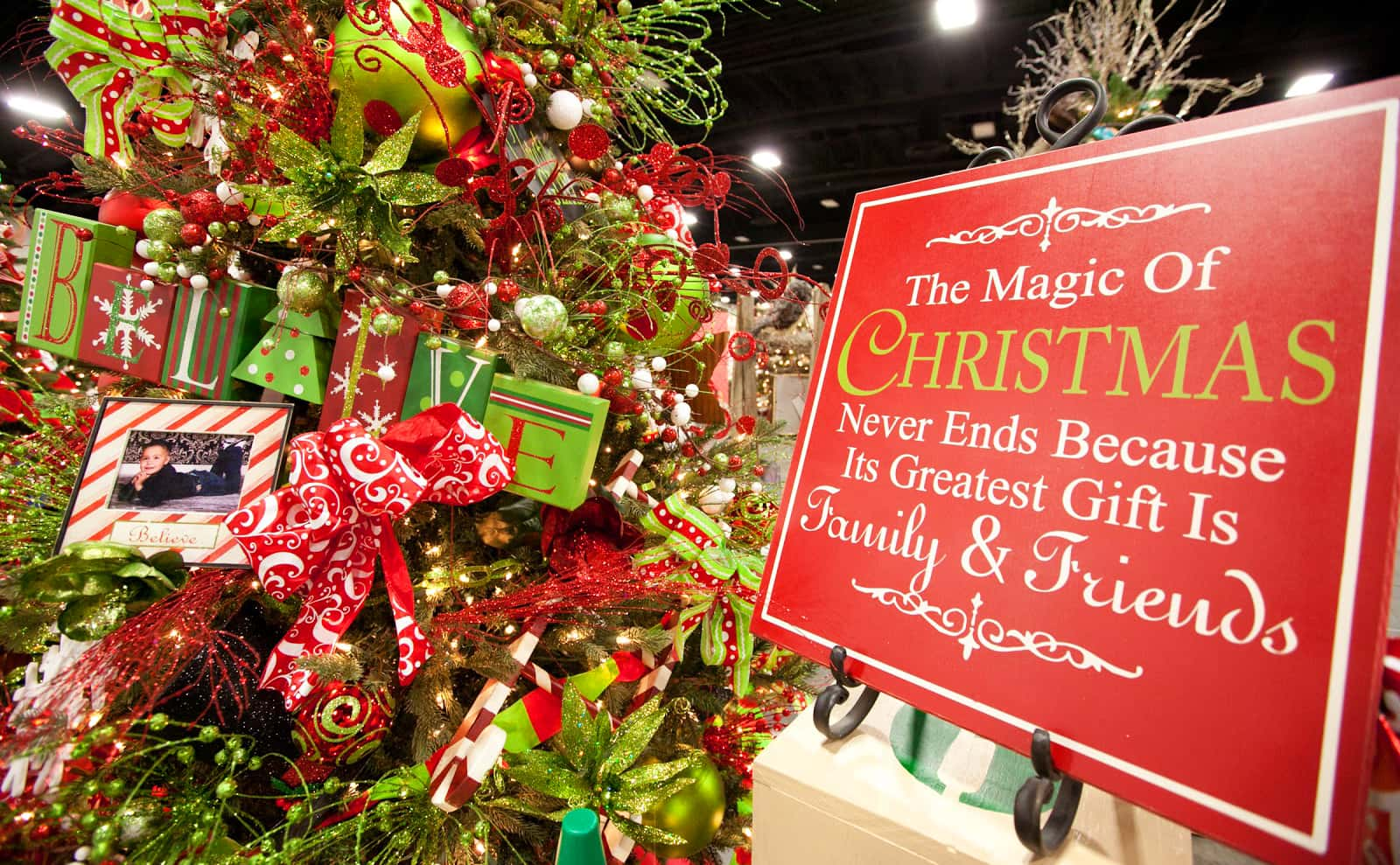 If you ventured into your friendly neighborhood retail shop in downtown St. Joseph, in the Benton Harbor Arts District, or any small town shop in Harbor Country, the Paw Paw Lake neighborhood, throughout Michigan's Great Southwest and across America and spent some of your holiday budget with those shopkeepers you helped set a record level in this 9th Annual celebration of the day.
The 9th Annual Small Business Saturday, held on over the weekend on Saturday, November 24th, 2018, kicked off the holiday shopping season for consumers and small, independently owned businesses with record levels of reported spending. Total reported spending among U.S. consumers who said they shopped at independent retailers and restaurants on the day reached a record high of an estimated $17.8 billion, according to data released today from the 2018 Small Business Saturday Consumer Insights Survey from American Express and the National Federation of Independent Business (NFIB). Based on this annual survey over the years, Small Business Saturday spending has now reached a reported estimate of $103 billion since the day began in 2010.
From the brick lined streets of downtown St. Joseph to communities across the U.S. and Puerto Rico, shoppers and their favorite shops celebrated this Small Business Saturday with special events and activities. From lighting up the Empire State Building blue in New York to crafting a life-sized Shop Small gingerbread shop in San Diego, to block parties featuring local jazz and salsa bands in San Juan, businesses and neighborhoods showed what makes their communities unique and vibrant. An estimated 104 million U.S. consumers reported shopping or dining at local independently owned businesses on Small Business Saturday, according to the same survey.
Elizabeth Rutledge is Chief Marketing Officer at American Express. She reports, "Millions of shoppers came together to show their support for small, independently owned businesses this Small Business Saturday." She adds, "The Shop Small movement has become a national celebration – people all around the country are turning out to back the small businesses that make our neighborhoods and communities thrive."
The survey also found that an estimated seven in ten (70-percent) of American adults are aware of Small Business Saturday. Among consumers who said they shopped small on the day, 42-percent reported shopping with family and friends at independently owned businesses, and 83-percent reported encouraging others to also shop or dine small. Shoppers also turned out for online small businesses – among consumers who said they participated on the day, 41-percent reported that they shopped small online on November 24th.
In a separate, new survey of small business owners with storefronts, American Express and the NFIB explored the importance of the holiday shopping season. Small business owners expect an average of 29-percent of their total annual sales to take place during the holiday shopping season, and 59-percent said Small Business Saturday contributes significantly to their holiday sales each year, according to the 2018 Small Business Owner Insights Survey.
The survey took place November 5-12, in advance of Small Business Saturday, and two-thirds of small business owners surveyed (66-percent) said they were planning promotions, sales or activities during the shopping days following Thanksgiving (i.e., Black Friday, Small Business Saturday and Cyber Monday) to take advantage of the holiday shopping season. Among companies that were planning promotions on Small Business Saturday, 92-percent said the day helps their business stand out during the busy holiday shopping season and that the benefits of participating include bringing in more and new customers (74-percent), improved sales (70-percent), raised awareness of small businesses in their community (69-percent) and the day helps their local neighborhood and community prosper (66-percent).
Looking at the full shopping period between Thanksgiving and Christmas, small business owners are optimistic about the holiday shopping season. More than eight-in-ten (83-percent) said they have a positive outlook on their business's holiday sales this year, and more than two-thirds (69-percent) of those surveyed expect their holiday sales to be stronger than in 2017. To meet the holiday demand, half (51-percent) of surveyed business owners reported they will extend their store hours beyond the normal business hours and more than one third (36-percent) of respondents planned to hire more staff for the holiday season.
Juanita Duggan is President & CEO of the NFIB. She tells us, "Small and independent businesses depend on holiday sales and the shoppers that Small Business Saturday brings into their stores and online shops." She notes, "Small businesses contribute so much to the economy and unique character of our communities, and we're proud to join American Express to support them on Small Business Saturday and throughout the year."
Small Business Saturday is fueled each year at the local level by Neighborhood Champions, the small businesses, business associations, local Chambers of Commerce, and other community organizers like St. Joseph Today and the New Territory Arts Association who rally their communities to celebrate Small Business Saturday. This year, more than 7,500 Neighborhood Champions (a 4-percent increase from 2017) in all 50 states, Washington, D.C., Puerto Rico and other U.S. territories celebrated Small Business Saturday on November 24th. In total they engaged an estimated 2.2 million small businesses to get shoppers out into their communities to Shop Small with events and activities like holiday pop-up markets, shopping passport programs, sleigh rides through town and more.
Through the Small Business Saturday Coalition, comprised of national, state and local associations that help coordinate activities for Small Business Saturday with small business owners and consumers, more than 615 organizations like St. Joseph Today helped spread the Shop Small message this year. The Coalition was created in 2011 with the goal of helping amplify Small Business Saturday and is led by Women Impacting Public Policy (WIPP).
In addition to the Neighborhood Champion Program and the Small Business Saturday Coalition, corporations, consumers and businesses across the country brought their communities together for Small Business Saturday.
American Express enlisted the support of nearly 100 large companies, known as Corporate Supporters, to help drive excitement for and promote Small Business Saturday.
Small business owners successfully used the Shop Small Studio nearly 120,000 times for customizable and ready-to-use marketing materials and/or merchandise to help promote their businesses on Small Business Saturday.
From November 1st through November 24th, there were more than 715,000 social media posts on Facebook, Instagram and Twitter using #ShopSmall and/or #SmallBizSat, an increase of 18-percent over 2017. Posts included consumers showing off their favorite small businesses, business owners hosting events with promotions and activities taking place on Small Business Saturday, as well as government officials and celebrities, including Ariana Grande, Justin Timberlake, and Venus Williams, showing their support for the day and their favorite small businesses.
Elected officials in all 50 states, Washington, D.C., Puerto Rico and other U.S. territories championed Small Business Saturday.
A total of 289 federal officials and agencies showed support for Small Business Saturday through posts on Facebook and Twitter.
The United States Senate unanimously passed a resolution designating November 24, 2018, as Small Business Saturday.
659 city proclamations in support of Small Business Saturday were issued by mayors and other elected officials covering all 50 states and Washington, D.C.
13 public service announcements encouraging the public to Shop Small were recorded by government officials across the nation.
Small Business Saturday benefits communities beyond just one day. According to the 2018 Small Business Saturday Consumer Insights Survey, 96-percent of consumers who reported shopping on Small Business Saturday said the day makes them want to Shop Small all year long, not just during the holiday season.
In addition to products and services, American Express offers resources for small businesses year-round through the American Express Small Business Resource Center, an online hub where American Express Card-accepting merchants can learn about free marketing opportunities available including how to get recommended to Card Members and add or update their information on the Shop Small Map, signage, events, programs, and more.
Small business owners can continue to create customizable Shop Small marketing materials at ShopSmall.com year round.
Mark your calendar for the tenth annual Small Business Saturday next year, which will be celebrated on November 30th, 2019.