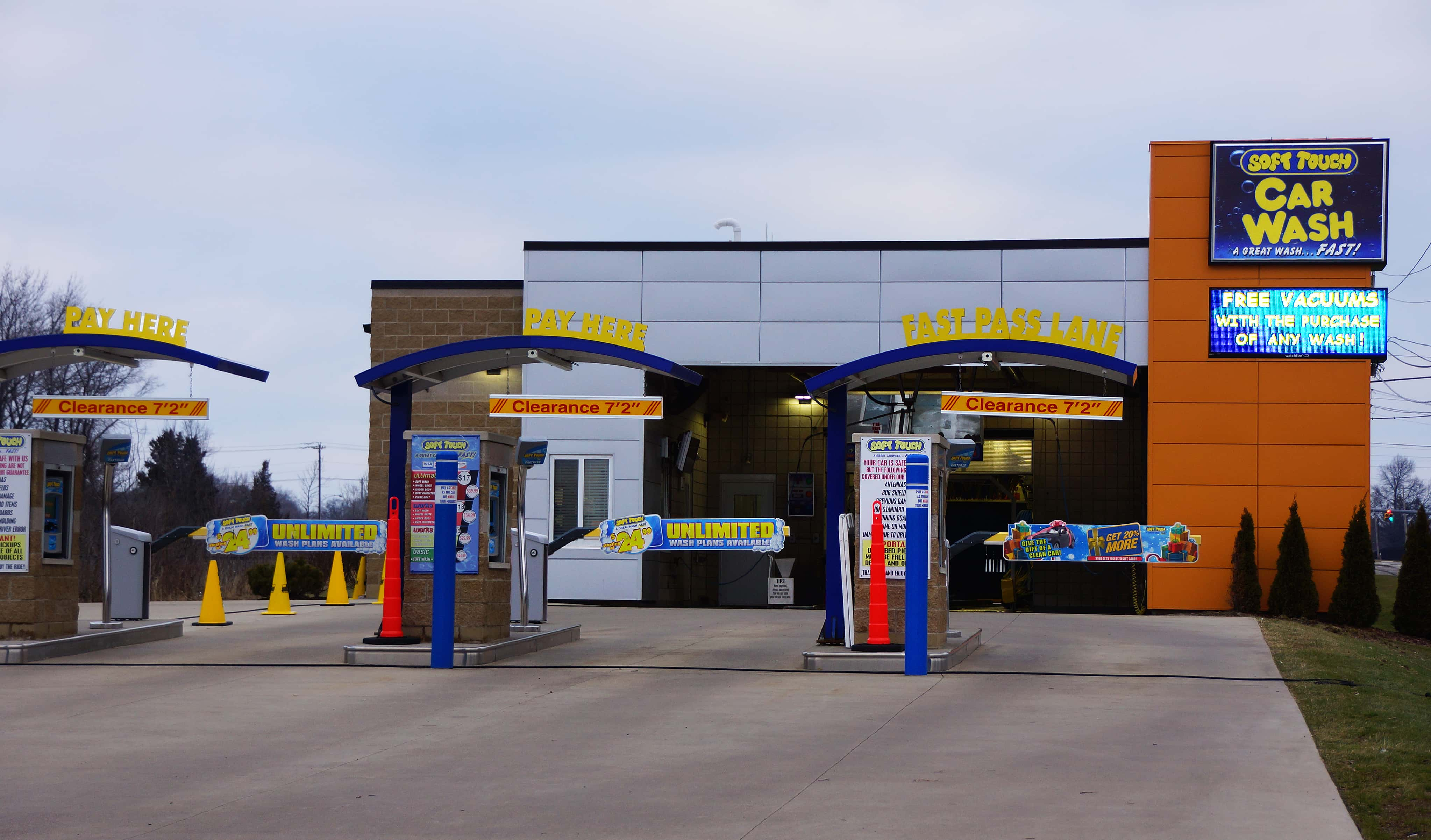 When you enter a car wash tunnel with an automatic conveyor system, once the guys at the entrance have launched you into the system how many times have you checked your rear-view mirror over and over again wondering why the car or truck behind you seems to be literally riding your bumper? More importantly, how many times have you feared that you or they might inadvertently jump the track and collide right in the middle of the car wash tunnel?
Jay Costas, who owns and operates the Soft Touch Car Wash system on Cleveland Avenue just south of Hilltop Road in St. Joseph Township says that while mid-tunnel collisions are pretty rare, they do happen if a car stalls or brakes going through the wash because when that happens, the roller behind the left rear tire (which pushes the car through the system) goes under the tire and the car is no longer advancing through the tunnel and gets hit by the car behind it.
The good news is that you'll never have to worry about that any longer at Soft Touch. Costas tells me that they have just completed installation of a sophisticated anti-collision system called Nopileups in their Cleveland Avenue wash, virtually eliminating the potential for any sort of collision inside the car wash tunnel.
Nopileups is a Boise, Idaho company that is providing automated solutions for preventing car wash collisions in conveyor driven systems across the country. So far, Soft Touch is one of only 50 installations in the United States, but Costas is predicting it will become far more commonplace. In fact, a friend of his runs 30 car wash centers and has ordered the Nopileups system for his entire company.
Costas says its pretty fascinating to watch the device in action. It's a full tunnel anti-collision service that protects the entire length of the car wash tunnel and while it is primarily a security system, it actually helps car wash managers increase productivity through confidence in placing vehicles into the conveyor.
The folks at Nopileups contend that the sophisticated tunnel controller means the device reacts faster than any human being could respond when it detects a potential issue in the car wash.
The computer vision system watches cars move through the full length of the tunnel. When a vehicle "hops a roller", NoPileups stops the conveyor before another car piles into the stopped car. The system prevents accidents more effectively than alternatives, and as a result, better accident prevention helps operators wash more cars.
The inventors say that car wash pileups ruin the customer experience and the reputation of the car wash operators themselves. They note that victims seldom return to a wash that damaged their car and repercussions extend beyond affected customers. A social media infused world means collision stories are posted on sites like Yelp, Facebook, and Angie's List. While negative online reviews discourage future business, avoiding incidents helps operators maintain clean reputations.
Within seconds of detecting an issue, NoPileups stops the conveyor. Developers have programmed the response time to be faster than humanly possible with a manual stop button, plus the system never loses focus.
The first NoPileups installation occurred in the fall of 2016. Since then, multiple companies have begun using the system. Real-time monitoring, tunnel analytics and recordings of every customer experience help operators learn more about their washes, and audio alerts keep everyone informed about what is happening in the tunnel.
Behind NoPileups is a leadership team with vast car wash and technology experience. CEO Pete Ness operated car washes in Idaho's Treasure Valley for years before going full-time with his software company, Pingman Tools. Pete patented a car wash video queuing system and built a team capable of solving difficult problems like car wash pileups. COO Richard Johnson was named 2015 Idaho CEO of Influence for his celebrated leadership and support of abused children. Richard has received over 30 awards for work in technology, marketing, and leadership. Strategic advisor, Bill Martin, was inducted into International Carwash Association Hall of Fame in 2012 and brings decades of car wash experience to the table.
You can find Soft Touch Car Wash at 2206 S. Cleveland Avenue in St. Joseph. They are open from 7am until 8pm Monday through Saturday and Sundays from 8am until 6pm.