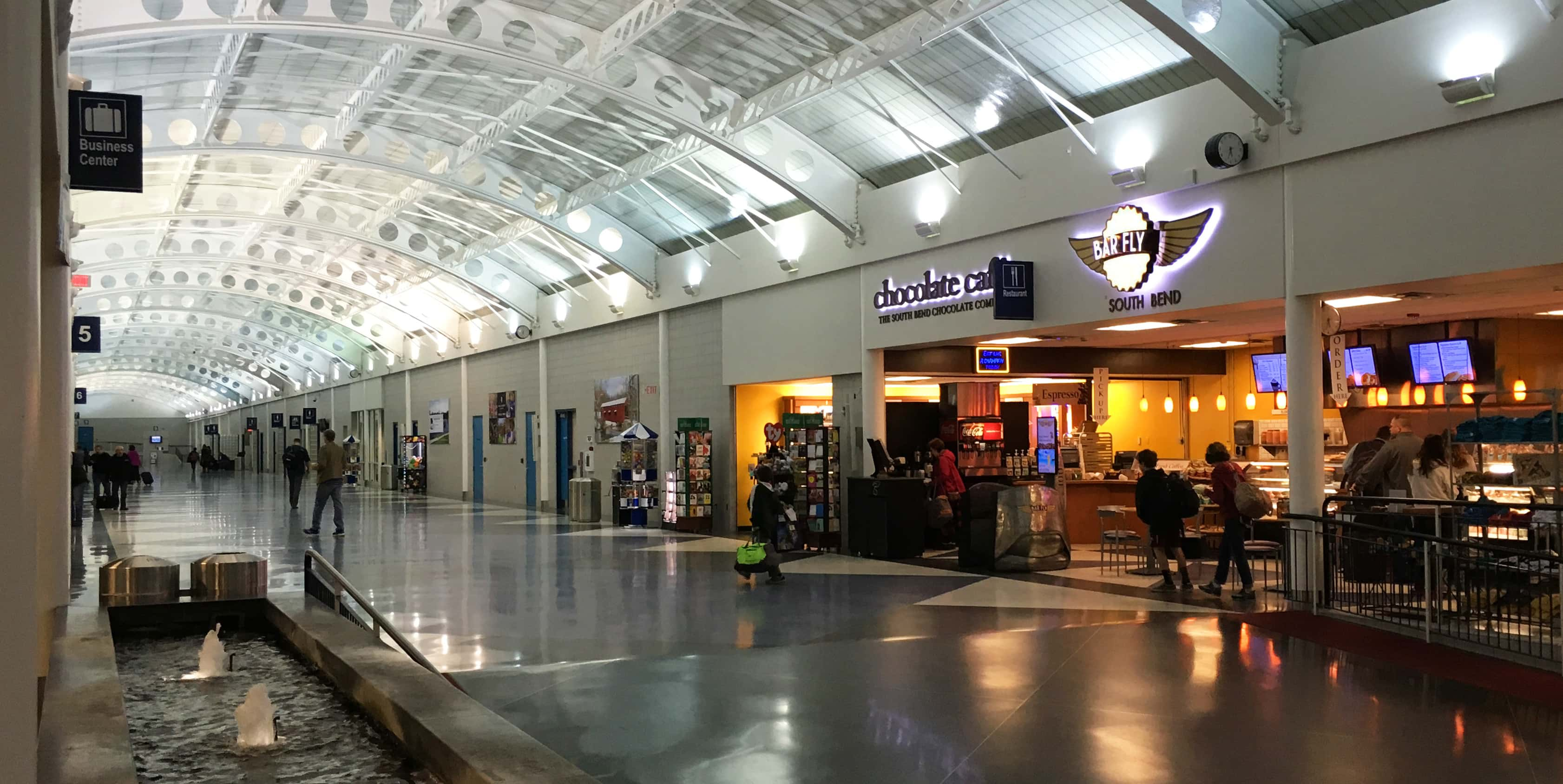 If you're one of the lucky ones headed to Florida for Thanksgiving next week, and you have tickets on the inaugural flight aboard Allegiant Airlines to Sarasota-Bradenton International Airport next Monday morning, prepare to be celebrate.
South Bend International Airport (SBN) will celebrate the arrival of Allegiant's nonstop flight to Sarasota-Bradenton on Monday, November 25th, and those passengers who will be boarding the inaugural flight out will be treated to steel drum island music by Kent Arnsbarger, cake, SBN sunglasses and beach balls, and an interactive photo opportunity at the gate, so dress your best.
Weather permitting a water cannon salute celebrating the arrival of flight #2966 from Sarasota-Bradenton will take place. The flight is scheduled to land at 10:33 am.
Mike Daigle, South Bend International Airport's CEO and Executive Director says, "As the temperatures fall in South Bend, we are excited for Allegiant to begin nonstop flights to Sarasota/Bradenton," and adds, "Sarasota's expansive coastline with six islands offer the opportunity to make countless memories with family and friends."
Drew Wells, Vice President of Planning & Revenue for Allegiant Air says, "We're very happy to bring this latest, nonstop option for travel to Sarasota/Bradenton to the residents of South Bend," and adds, "We know area residents will love having our convenient, affordable service to get away to beautiful southwest Florida this winter."
The seasonal route is Allegiant's sixth destination from SBN. It will operate twice weekly through April 13, 2020. Flight days, times and the lowest fares can be found only online at Allegiant.com.
Las Vegas-based Allegiant is an integrated travel company with an airline at its heart, focused on connecting customers with premier leisure experiences – from vacations to hometown family entertainment. Since 1999, Allegiant Air has linked travelers in small-to-medium cities to world-class vacation destinations with all-nonstop flights and industry-low average fares.
Today, Allegiant serves more than 450 routes across the country with base airfares less than half the cost of the average domestic roundtrip ticket.
South Bend International Airport's four air carriers provide nonstop flights to thirteen cities:  Atlanta, Charlotte, Chicago, Dallas/Fort Worth, Detroit, Fort Myers/Punta Gorda, Las Vegas, Minneapolis, New York City/Newark, Orlando/Sanford, Phoenix/Mesa, Sarasota/Bradenton and Tampa Bay/St. Petersburg with connections worldwide. The airport's multi-modal terminal serves over one million air, rail and bus passengers each year.