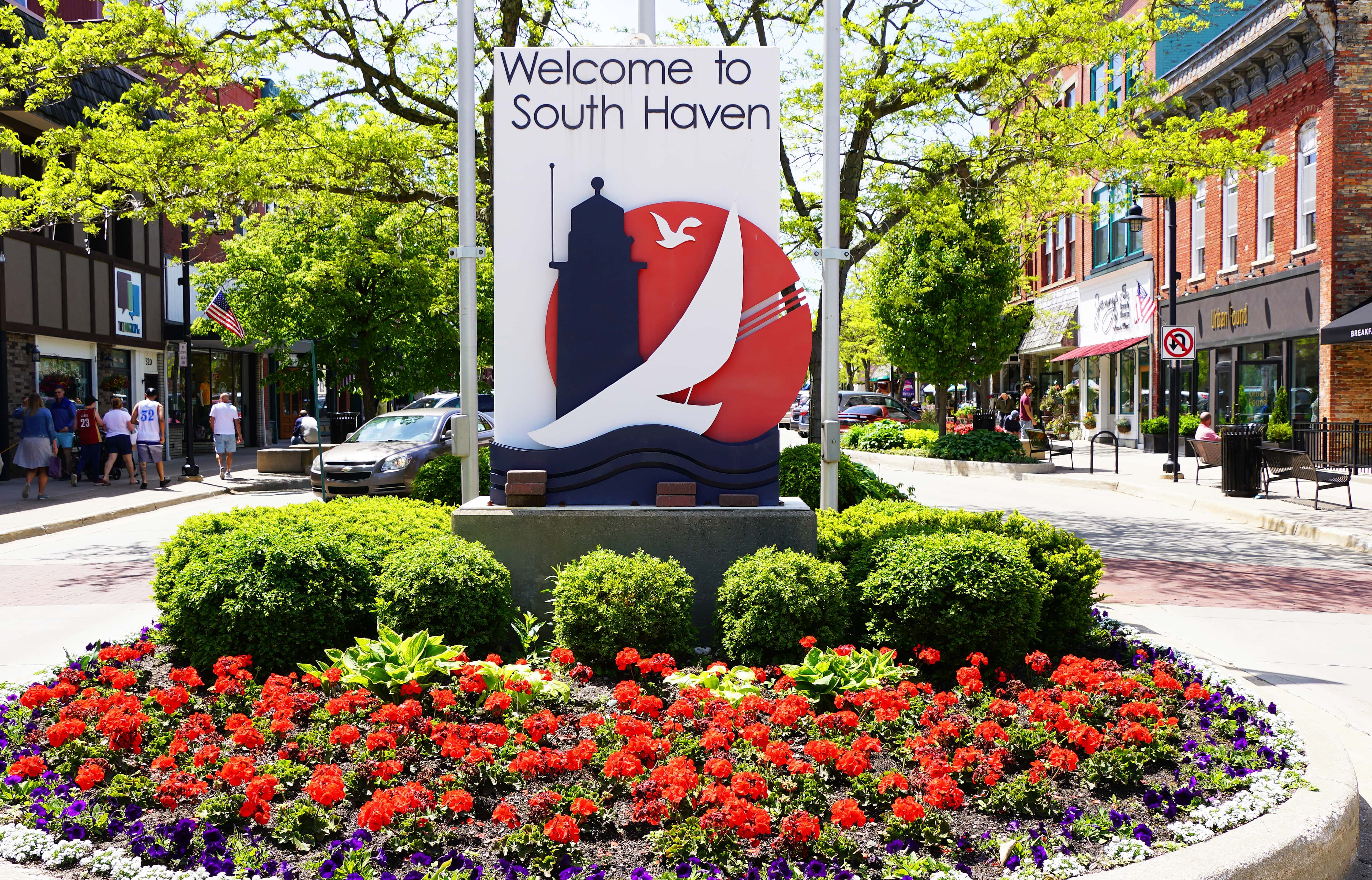 It's amazing how many times people ignore the opportunity to provide direct input into the future of their community, only to step onto the soap box several months or years later to loudly complain about the current state of affairs. Now, those who love South Haven can deliver that input through a simple online survey.
For the first time in fifteen years, South Haven is developing a strategic economic development plan to identify ways in which the city can grow its employment and population base. Tourism is the most significant sector in the local economy, but the South Haven municipal infrastructure can easily accommodate complementary year round commerce in manufacturing, services, and possibly, health care.
The City of South Haven hired long time economic development practitioner, Jim Hettinger, best known for his thirty years as the CEO of Battle Creek Unlimited.  During his time in the Cereal City, Hettinger oversaw an international economic development strategy that retained and attracted over 100 companies that employ more than 13,000 workers.
Hettinger has consulted for the past ten years and has been widely published for his work in economic development. Hettinger's joint venture partner in South Haven is Patricia Muellen. In the past you may recall her as a chamber of commerce director, through her community efforts, or running political campaigns, she is now owner of P. Muellen & Associates, LLC a marketing consultation firm in Benton Harbor and is the owner and operator of Networking Group, a small business organization bringing together many local area businesses each week.
The two have surveyed and interviewed hundreds of people, analyzed a multitude of data available, and developed some leading propositions that will be vigorously tested by outside authorities such as the Upjohn Institute of Employment Research.
Anyone with an interest in the success of South Haven is invited to fill out a brief questionnaire where you can confidentially share your thoughts and ideas in order to have them heard and included.
Muellen says, "Our intent is to give the people of South Haven a document that they can legitimately say came from their own observations, hopes, and aspirations for South Haven,  because our approach is not a data driven 50,000 foot level view."
Survey submissions should be completed by close of business this Friday, November 8th. The project is expected to be ready by the first of the year. Here's the link for those interested in providing input to the survey: