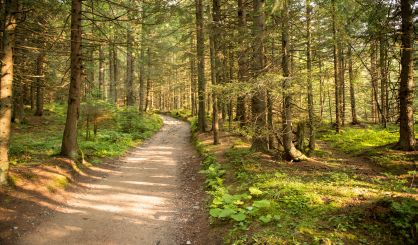 The South Haven/Van Buren County Convention & Visitors Bureau is announcing the grand opening of the South Haven Sesquicentennial Trail! This collaborative project with HASH in recognition of their Pure Michigan Trails affiliation, and brought to life
by Kayla Wyszynski Ridley, was conceived in 2019 to commemorate South Haven's celebration of 150 years on May 10, 2019.
Stroll the trail and take in the beautiful scenery of Stanley Johnston Park while you read about 150 years of South Haven's rich history and view the incredible artwork Kayla has created.
The official opening and ribbon cutting ceremony will take place on
Friday, July 15, 2022, from 3:00 to 5:00 pm, at Stanley Johnston
Park at the corner of Black River and Dyckman. The CVB will  treat you to
ice cream and popcorn to welcome another wonderful addition to South Haven.