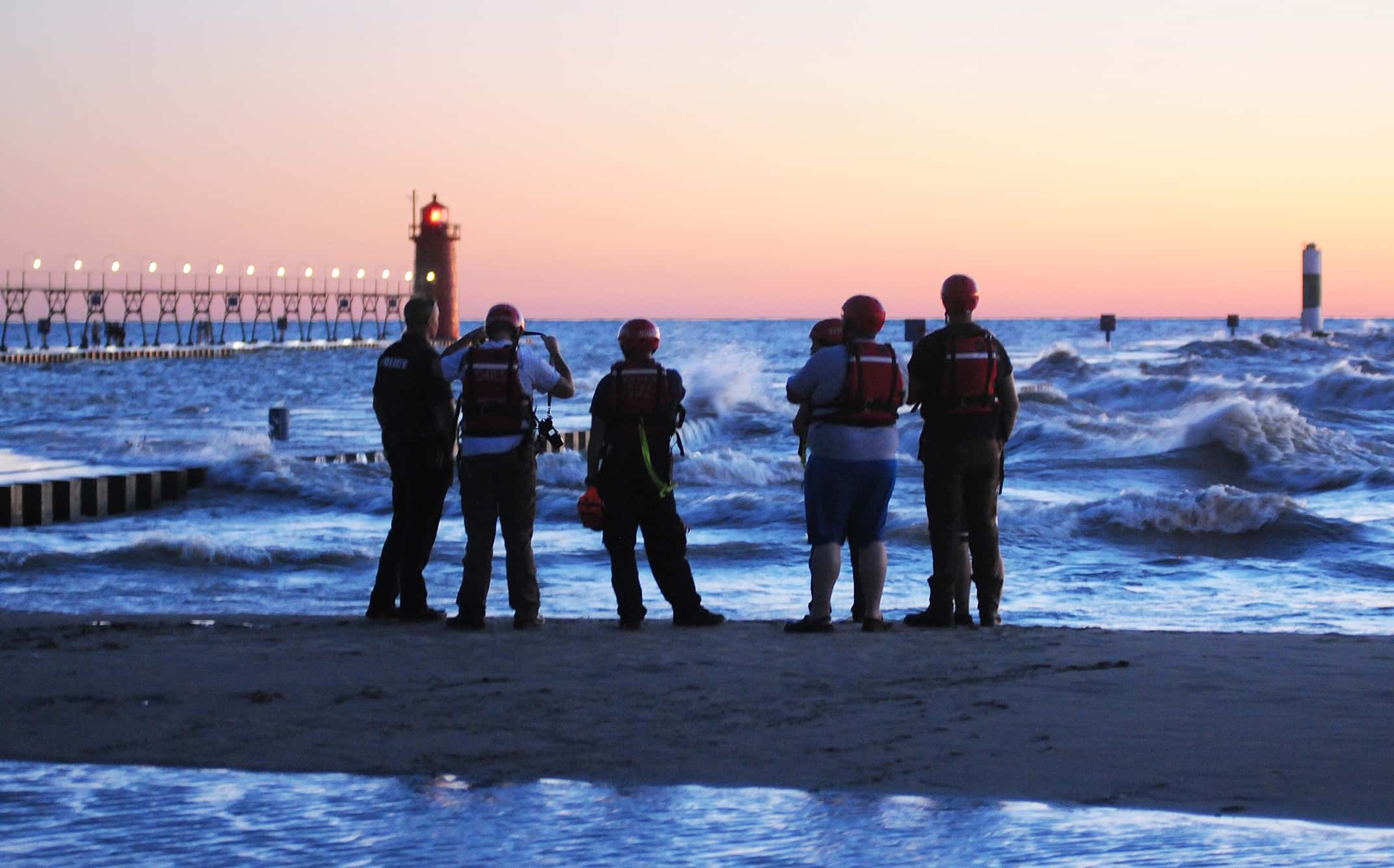 The lure of the big lake can be like magic. But it can also turn tragic. Such was the case in both South Haven and St. Joseph Sunday afternoon and evening where a total of three people had to be rescued from the churning waves, while a fourth remains missing and feared drowned.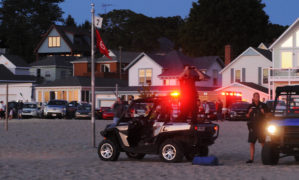 Lake Michigan's North Beach at South Haven will be closed until further notice while rescue operations continue in search of a man who was reported to be in distress in the water near the mid-point of North Beach. South Haven Area Emergency Services responders were called out at 9:20 last evening, Sunday, July 13th when a friend who was with the man reported him missing.
Authorities say the area was experiencing dangerous rip currents at the time of the report. In fact, the red warning flags were flying at the beach with waves reaching approximately five-to-six feet at the time. A Beach Hazards Statement had been posted by the National Weather Service.
South Haven Area Emergency Services personnel and South Haven Police responders searched the water from the shoreline, and a department drone was pressed into action. A search by water was not possible due to the rough wave conditions.
A Coast Guard helicopter and the Van Buren Sheriff Marine and Dive team also responded to the scene.
It was barely 15 minutes prior to that incident when another man had been swept off the North Pier into the Black River channel. Fortunately, he was thrown a life ring by a good Samaritan from the South Pier and had been brought to safety before emergency personnel arrived. He did not require medical attention.
Earlier in the afternoon, shortly after 4:30pm, the St. Joseph Department of Public Safety was called to Lions Park Beach in St. Joseph along Lake Michigan where two Illinois sisters aged 29 and 32 had been in the water when they found themselves in deeper water than they had expected and were struggling to get out.
Several bystanders saw the struggle and helped, as deputies from the Berrien County Sheriff's Department and Medic 1 Ambulance joined St. Joseph Public Safety officers on the scene.
St. Joseph Public Safety Director Steve Nuebecker says both women were taken to Spectrum Health Lakeland where the 29 year old was treated and released while her sister remains in critical condition there.
Authorities remind everyone to be respectful of lake conditions at all times and to heed warning flag and weather alert systems for maximum safety. Conditions can change quickly, and walking on piers during high winds and waves can be treacherous.
The photos accompanying this story on Moody on the Market are courtesy of South Haven Photographer Tom Renner.