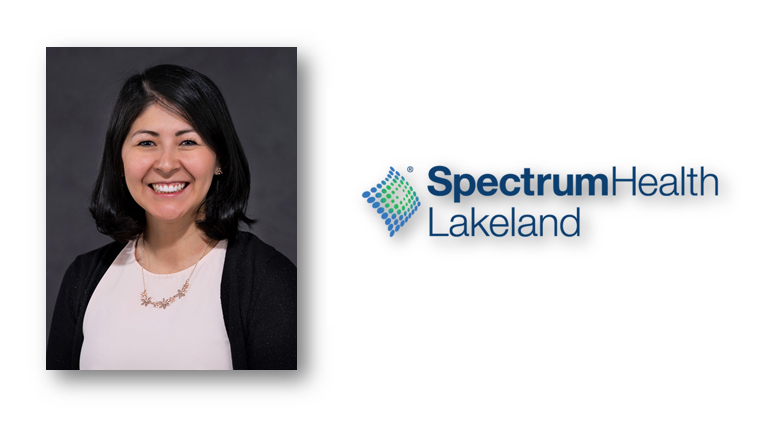 If you are searching for a new primary care physician in and around St. Joseph, Spectrum Health Lakeland would like for you to know they have welcomed aboard a new internal medicine and geriatrics physician to the team.
The hospital system has added Dr. Esther Servillas, MD, MPH, to the medical staff. Dr. Servillas is seeing patients alongside a team of five physicians and one advance practitioner at Lakeland Primary Care, Royalton, located at 3950 Hollywood Road Suite 270 in St. Joseph.
Dr. Servillas earned her medical degree and a Master of Public Health degree from the University of Illinois. She completed an internal medicine residency at Saint Peters University Hospital and a geriatrics fellowship at Rush University Medical Center. Prior to coming to Lakeland, Dr. Servillas worked as an internal medicine and geriatrics physician at Northwestern Medical Group in Chicago. She is fluent in Spanish and has previously worked as a medical interpreter. Dr. Servillas is a member of the American College of Physicians, American Geriatrics Society, and the American Medical Directors Association.
For her part, Dr. Servillas says, "Patients are a key part of the Lakeland family," and adds, "I am excited to begin caring for and developing relationships with my patients and look forward to putting roots down in the area."
Lakeland Primary Care, Royalton cares for adult and geriatric patients offering wellness checks, chronic disease management, and immunizations, among other services. The practice also hosts the Spectrum Health Lakeland internal medicine residency program offering patients access to 23 doctors in addition to the established medical staff. For more information, or to schedule an appointment, you can visit online at: http://lakelandprimarymed.com or call 269.983.0500.