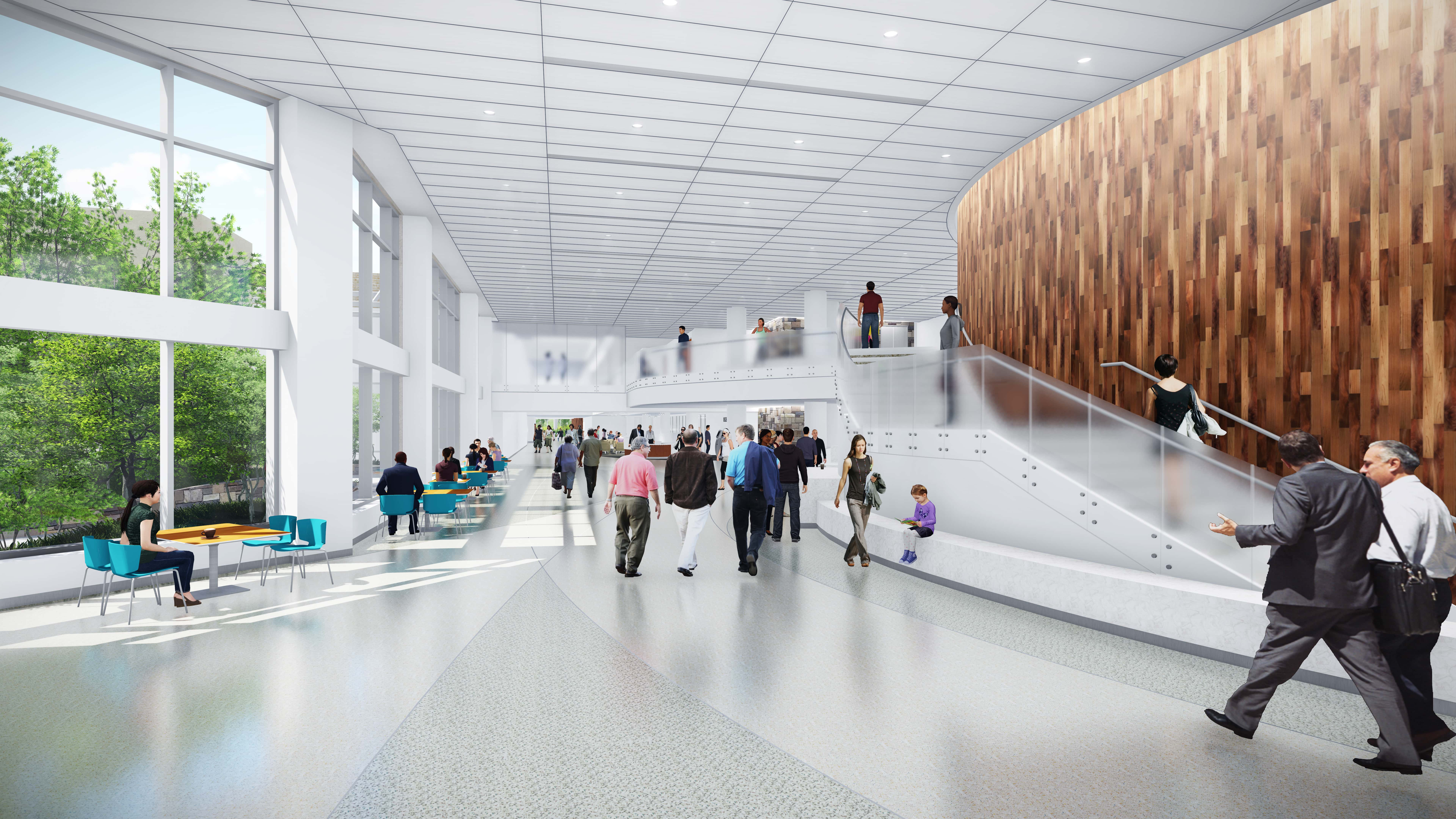 The amazing work of the Spectrum Health Lakeland Auxiliary continues to impress anyone coming into contact with the hospital's various campaigns over the years. Word today of an additional half-million dollar pledge to the new hospital Pavilion will only increase that reputation for philanthropy and excellence.
We've learned today that the Spectrum Health Lakeland Auxiliary has pledged an additional $500,000 to the Lakeland Medical Center Pavilion project, bringing their total gift now to $1 million. That makes it the organization's largest pledge to the hospital ever to this date.
Funds donated by the Auxiliary will support the renovation of the Courtyard Café and Main Street which will connect the front of the hospital to the new Pavilion when the project is complete in 2020, as shown in the architectural rendering accompanying this story on Moody on the Market.
Brandi Smith, who serves as President of the Spectrum Health Lakeland Foundation, says, "Since the Foundation's inception, the Auxiliary, which is powered by the loving strength of our volunteers, continues to be one of our top donors," and adds, "The volunteers serve in so many ways that touch our families and visitors. They truly are the heart of Lakeland and we're so grateful for their commitment."
Linda Freeze is President of the Spectrum Health Lakeland Auxiliary. She says, "The Spectrum Health Lakeland Auxiliary is pleased to renew our commitment to the Lakeland Medical Center Pavilion in the form of an additional $500,000 pledge, bringing the total to $1 million." She notes, "The new pavilion is one example of how our devoted volunteers are dedicated to serving our communities."
To date, local organizations, community members, and Lakeland team members have donated more than $5.7 million in support of the Pavilion. For continued updates on the project, including architectural animations, you can visit online by clicking the link below: