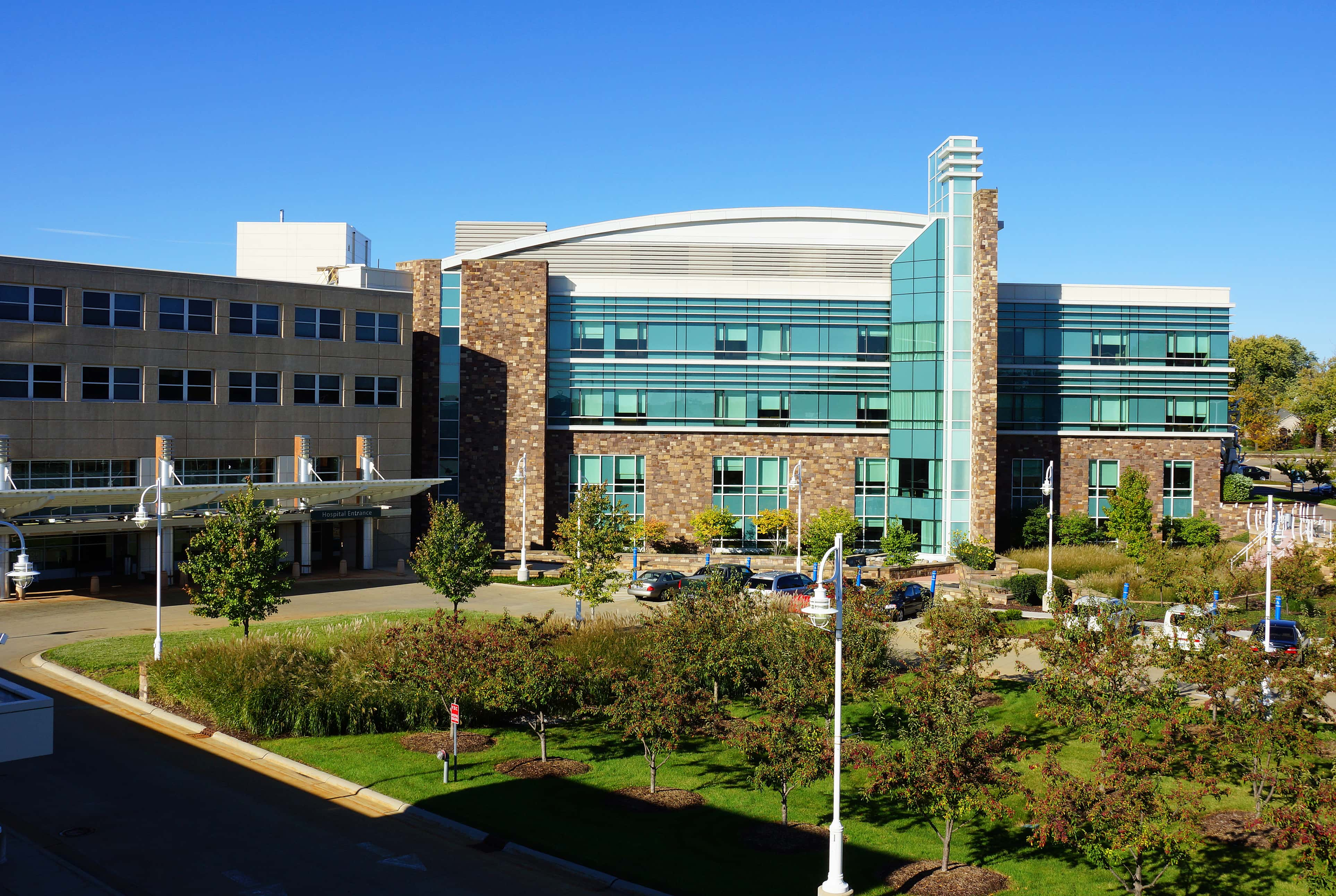 Spectrum Health Lakeland's St. Joseph site has been ranked as the 13th Best Hospital in the state of Michigan in the 30th Annual edition of U.S. News & World Report Best Hospitals rankings. They were the only hospital in the immediate region to be ranked, although Spectrum's Butterworth and Blodgett campuses in Grand Rapids were rated 5th and Bronson Methodist in Kalamazoo tied for 8th, while Kalamazoo's Borgess was tied with three others for 17th.
U.S. News & World Report, the global authority in hospital rankings, has released the 2019-20 Best Hospitals rankings, providing a multifaceted assessment on nearly every hospital nationwide that is designed to assist patients and their doctors in making informed decisions about where to seek care.
According to U.S. News & World Report, these are the best in the state:
Top 17 'Best Hospitals' in Michigan
1 — University of Michigan Hospitals-Michigan Medicine in Ann Arbor
2 — Beaumont Hospital in Royal Oak
3 — Beaumont Hospital in Troy
4 — Beaumont Hospital in Grosse Pointe
5 — Spectrum Health, Butterworth and Blodgett campuses in Grand Rapids and East Grand Rapids
6 — DMC Harper University Hospital in Detroit
7 — Munson Medical Center in Traverse City
8 — Bronson Methodist Hospital in Kalamazoo
8–  Henry Ford Hospital in Detroit
8 — St. Joseph Mercy Ann Arbor Hospital in Ypsilanti
11 — Ascension Providence Hospital in Southfield
12 — McLaren Northern Michigan Hospital in Petoskey
13 — Henry Ford Macomb Hospitals
13 — Lakeland Medical Center in St. Joseph
13 — McLaren Flint Hospital
13 — Mercy Health Saint Mary's in Grand Rapids
17 — Borgess Medical Center in Kalamazoo (tied with 3 others)
This year, U.S. News updated the methodology in its 12 data-driven specialty rankings, which cover Cancer, Cardiology & Heart Surgery, Diabetes & Endocrinology, Ear, Nose & Throat, Gastroenterology & GI Surgery, Geriatrics, Gynecology, Nephrology, Neurology & Neurosurgery, Orthopedics, Pulmonology & Lung Surgery, and Urology. Updates include:
Two additional patient-centered measures in each specialty: patient experience score and a new outcome measure that examines how often patients go directly home from the hospital rather than transitioning to a nursing home or other institutional care setting.
An enhanced risk-adjustment model that accounts for differences in patient populations so that hospitals that treat sicker patients are not penalized.
Harmonization of outcome measurement in the specialty rankings with the U.S. News Procedures & Conditions ratings, which debuted in 2015 to evaluate hospitals in nine common services.
Ben Harder is Managing Editor & Chief of Health Analysis at U.S. News. He says, "In the three decades since U.S. News began evaluating hospitals, we periodically have revamped our measures to enhance the decision support our rankings and ratings provide to patients," adding, "This year we revised the methodology to incorporate new measures of patient-centered care and to enhance how we account for differences in hospitals' patient populations. The new model provides a more comprehensive assessment that is useful to patients, families and their medical professionals."
Spanning 25 adult specialties, procedures and conditions, the 2019-20 rankings evaluated nearly every community hospital in America. This year, only 165 hospitals out of more than 4,500 were nationally ranked in one specialty, while 569 were ranked among the Best Regional Hospitals in a state or metro area based on their performance in delivering complex and common care.
For 2019-20, the Mayo Clinic claimed the No. 1 spot on the Best Hospitals Honor Roll. Massachusetts General Hospital ranked No. 2, followed by Johns Hopkins Hospital at No. 3. The Honor Roll is a distinction awarded to hospitals ranked in the top 20 for delivering exceptional treatment across multiple areas of care.
In the specialty rankings, University of Texas MD Anderson Cancer Center ranked No.1 in cancer, the Cleveland Clinic is No. 1 in cardiology & heart surgery and Hospital for Special Surgery is No. 1 in orthopedics.