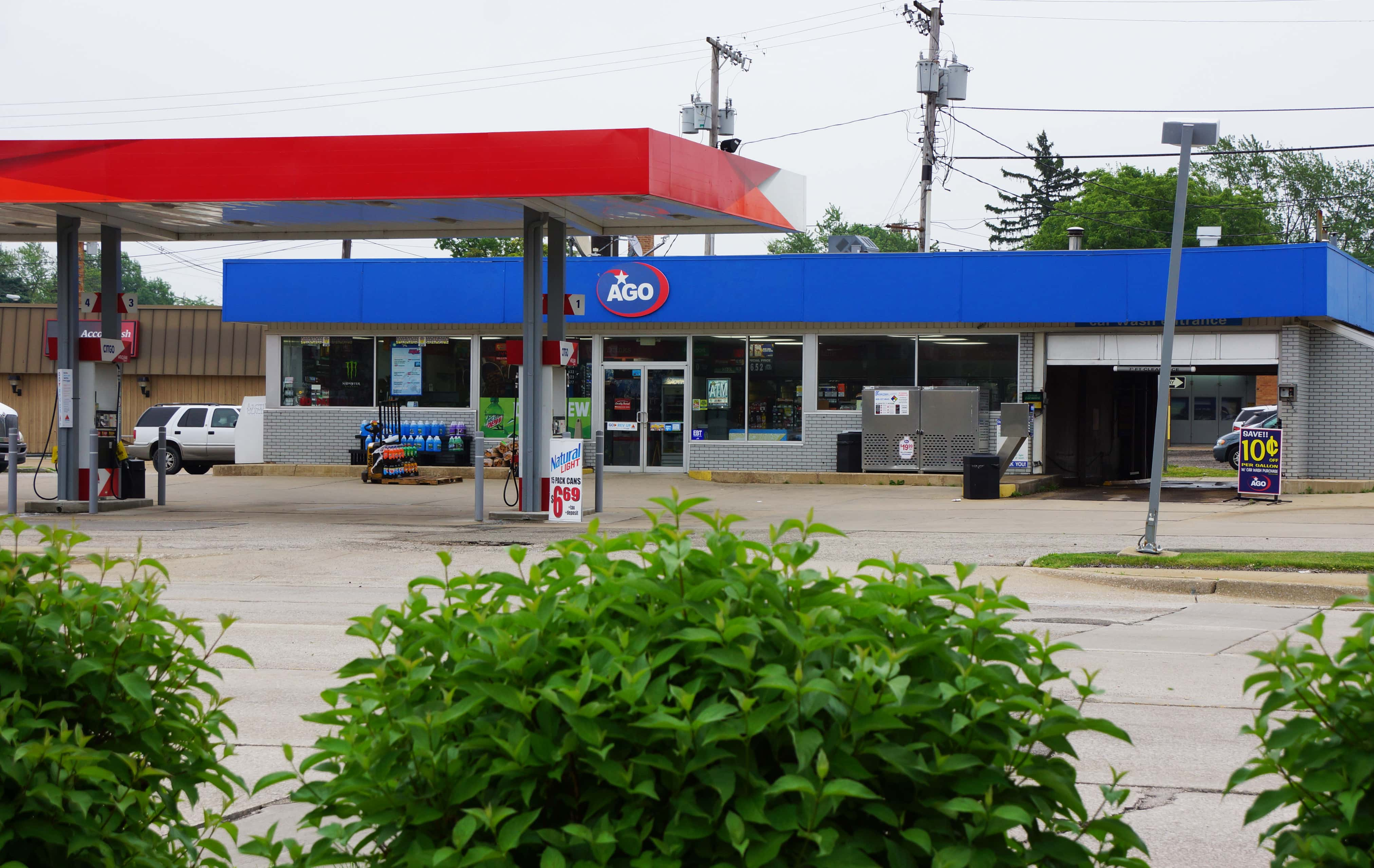 If your normal pit stop is at the AGO Citgo gasoline service station and convenience store at Napier & Niles in the Southtown neighborhood of St. Joseph, you'll do well to quickly research an alternative option because starting Monday that facility will head into a 6 to 8 week makeover that will eliminate the carwash there and strip the convenience store to the bare walls.
It's actually the first of a series of major remodeling jobs that will dramatically change the business for all three of the St. Joseph AGO branded outlets from American Gas & Oil, based in Sparta.
Store clerks today confirmed that the station at 2501 Niles Avenue across from the CVS Pharmacy will undergo a total renovation right down to the four main walls. The small, single-bay, automatic carwash there will be ripped out and replaced by a "beer cave" -- an oversized beer cooler. The stock will be completely replaced and new indoor restrooms will be installed at the station. New pumps have been overdue there for some time, as some have been bagged as inoperable for a long time. The shop will be completely re-tooled and modernized starting Monday, June 18th and is expected to  be out of commission for about 6 to 8 weeks.
Following completion of that project, the AGO Citgo at 220 Main Street along the I-94 Business Loop is slated to undergo similar treatment, and there is speculation that the entire building might be razed to make way for a completely new facility at that site which is across from the St. Joseph Post Office.
The final project of the three will follow the recent purchase of a substantial tract of land at Niles Road and I-94 where the service station and car wash facility will be bulldozed to make way for a full-scale, diesel-farm, truck stop. That station, located at 3176 Niles Road, will be the largest of the three operations when work is completed late this year or into next year depending on when work gets underway and how long that project takes.
American Gas & Oil first converted 19 gas stations across West Michigan to the Citgo brand from BP Amoco properties starting in the summer of 2014, which at that point resulted in 27 AGO Citgo branded stations. At that point American Gas & Oil President Jason Berris was thrilled with the Citgo partnership calling the oil company, "A huge supporter of locally owned businesses." He also appreciated the opportunity "to offer fair pricing, the convenience of local terminals and a commitment to community involvement."
Barbara Lee, the Manager at the Napier & Niles AGO property was not available for comment when we reached out to her earlier in the day, and voicemail messages to headquarters in Sparta went unanswered regarding specific timelines for the downtown and interstate AGO stations next in line for the makeover plans. Stay tuned.