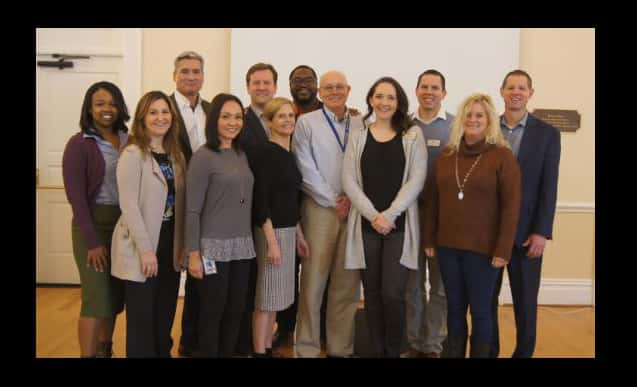 Over the last 40 years, the St. Joseph-Benton Harbor Rotary Club Foundation has awarded more than $891,000 in grants to organizations across the local landscape and with the money they intend to dispatch this year, they will be rapidly approaching the million dollar mark.
The St. Joseph-Benton Harbor Rotary Club Foundation reports that they are now accepting grant applications for the 2020 funding cycle. This year, a total of up to $65,000 will be awarded as determined by the Foundation's Board of Directors. The application deadline is September 21st, 2020 and the grant application form and all the details can be found at the link below:
To be eligible, a grant request must be for a minimum of $5,000 and must be submitted by a 501(c)(3) nonprofit organization or governmental unit within the St. Joseph-Benton Harbor area. Emphasis is given to efforts that seek to provide better opportunities for youth and special needs populations. Requests for sectarian religious projects and programs, national fundraising efforts, political organizations or funds for program deficits or previously incurred obligations are not eligible.
Applications must either be postmarked on or before September 21, 2020 and mailed to PO Box 143, St. Joseph, MI 49085-0143 or be hand-delivered to Edgewater Bank at 321 Main Street in St. Joseph by 5:30 pm EDT that same day.  Late applications will NOT be eligible for consideration.
Established in 1980, the St. Joseph-Benton Harbor Rotary Club Foundation has awarded more than $891,000 in grants to area causes. The recipients from 2019 include:
Benton Harbor Public Library – $5,000 for Read by Grade 3 program. This program provides routine tutoring time for volunteers to work with students who are struggling to read.
Berrien-Cass-Van Buren Workforce Development Board, Inc. – $7,850 for Learn and Earn Adult Education Project. This project enabled adult learners in Benton Harbor and surrounding communities to increase their Educational Functioning Level (EFL) and ultimately, earn their GED on a remote basis.
Boys & Girls Clubs of Benton Harbor – $5,000 for Young Leaders program. This program brought nationally-recognized B&GC programming to identified elementary students in the St. Joseph Public Schools.
Chikaming Open Lands – $5,000 for #10 Trail Challenge. This project is designed to highlight local hiking trails.
Court Appointed Special Advocates – $7,350 for Volunteer recruitment, screening, training and support. This funding helped CASA to train 15 additional volunteers who advocated for 30-45 new children in Berrien County.
LOGAN Community Resources, Inc. – $5,800 for new Assessment Kits and iPads for autism therapy reviews. This grant provided additional assessment kits/tools for the 120 clients served off-site, with iPads for metrics, charting and recording.
Mosaic CCDA – $15,000 for Jobs for Life/Powered for Life program. The Jobs for Life (JFL) program helps increase participants' employability, marketability, and leadership development for future, improved employment.
Senior Nutrition Services/Meals on Wheels of SW Michigan – $8,000 for No Senior Hungry in the Twin Cities. This funding provided meals to home-bound seniors in the St. Joseph/Benton Harbor Area.