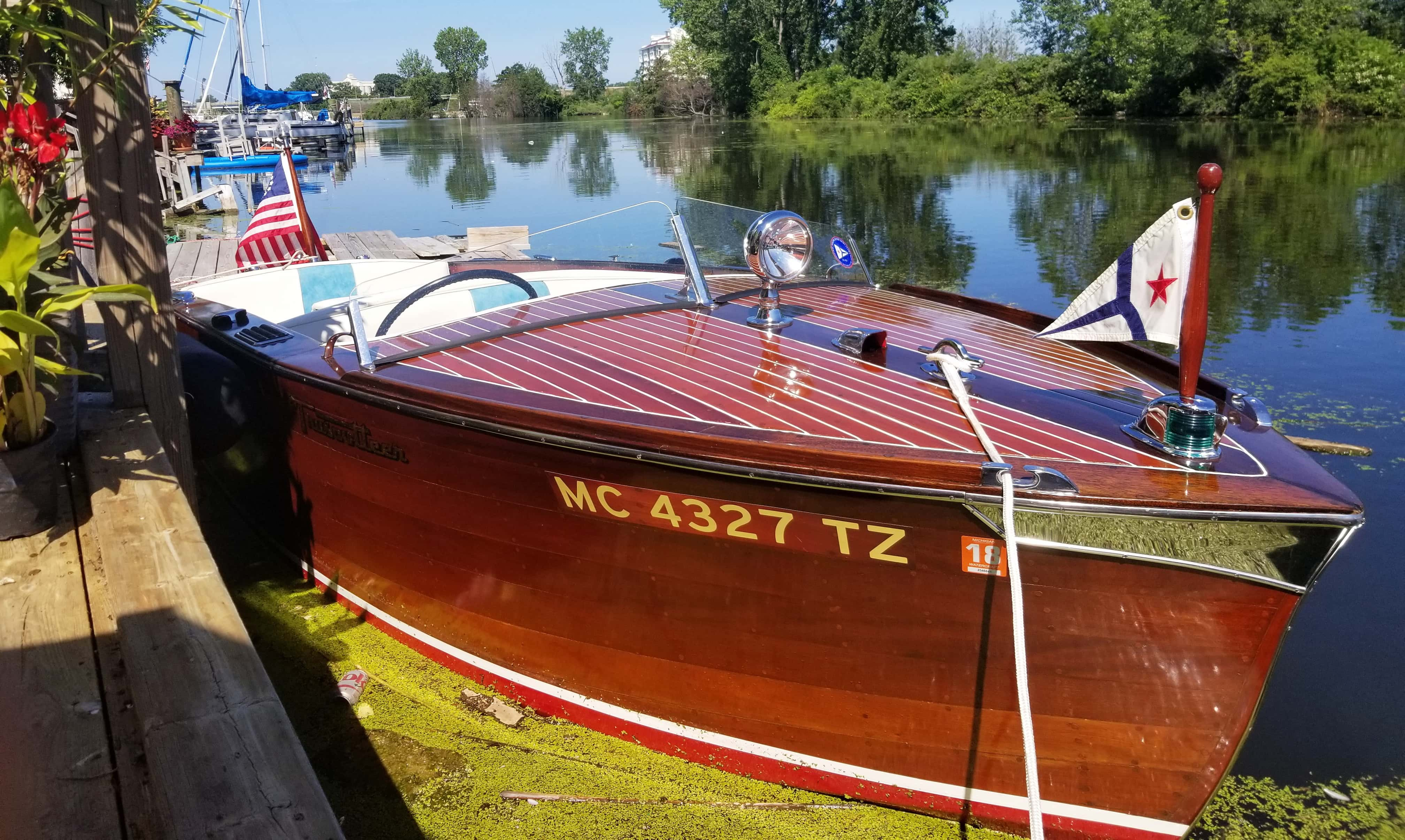 If you or your dad enjoy the sheer beauty and elegance of antique and classic boats, the St. Joseph River Yacht Club is assembling a cool display around the Fathers Day holiday, and Eric Hansen is jumping in, fully on board with three of his own classics.
The Yacht Club will be displaying boats both on land and in the water, and they have been recruiting potential exhibitors over the past several weeks.
Hansen's truly unique angle in this Fathers Day showcase is that all three of his boats were built right on Marina Island in the middle of the St. Joseph River over the years. The one shown in Eric's photo accompanying this story on Moody on the Market is a 1948 Truscott Utility boat. It's a 16 foot classic, while his other two are in the antique and historical categories. His antique is a 14-foot, 1930 Truscott Wonderboat — a hydroplane. His historical entry is a 1905 Truscott Rowing Skiff.
The Yacht Club has been calling in all interested parties to trailer in or motor over any historical, antique, or classic wood or fiberglass boat to be displayed starting tomorrow, June 15th. They are especially hopeful of attracting other Truscott boats built in St. Joseph as well as those from boat builders Dachel-Carter and Robinson, giving a great flashback to the marine construction business that was booming decades ago along the waterfront in St. Joseph.
You can click the link below to see what the definition of an antique or classic boat is: