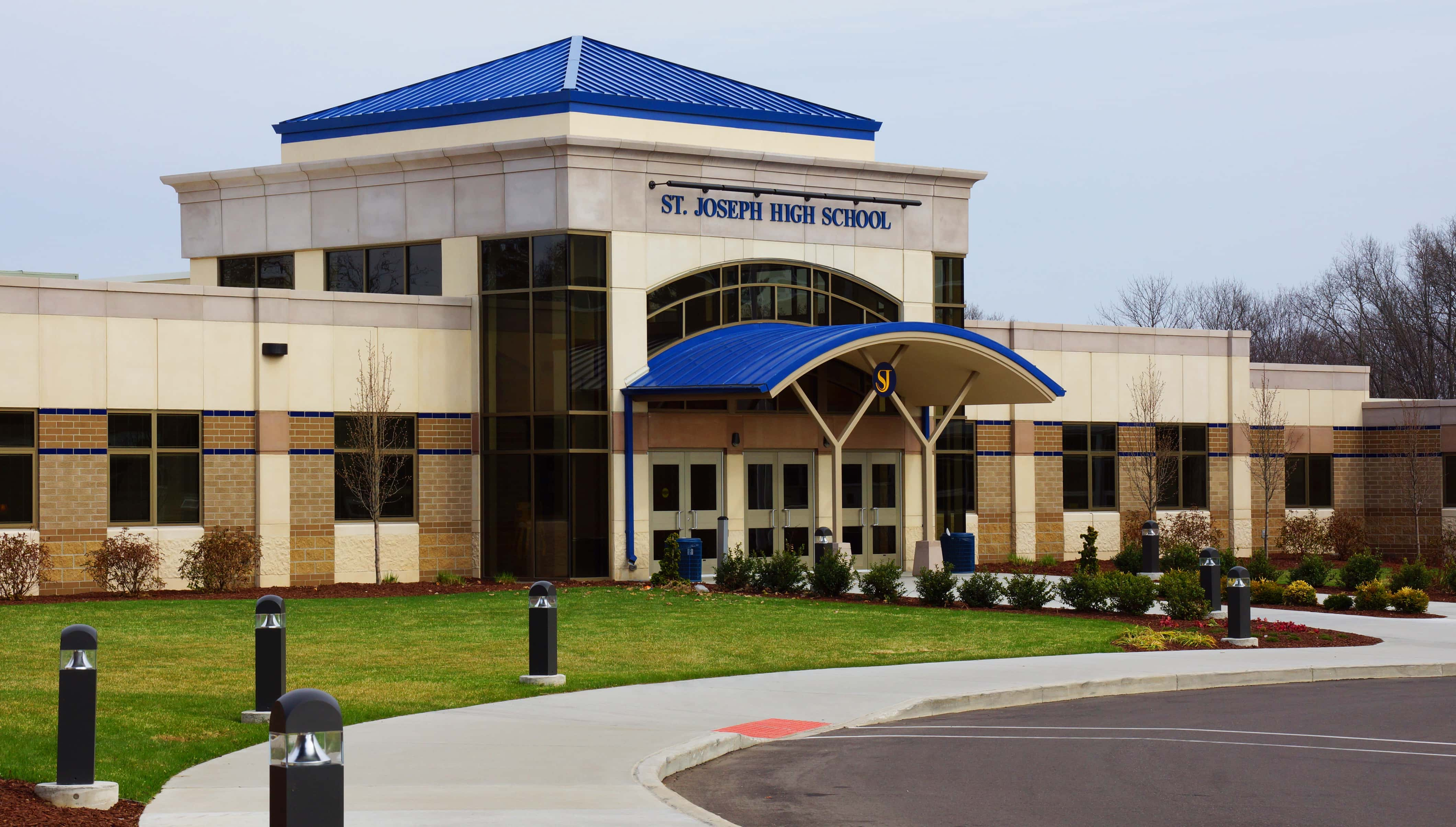 School teachers are well known for delivering grades to the students who walk the halls of their school systems, but when the tables get turned and they're the ones earning the grades it can be equally gratifying or terrifying. Fortunately for the St. Joseph Public School system, the report card is one to not only take right home to mom and dad…it's one worthy of framing.
The national organization and ratings agency Niche is out with its 2021 Best Schools in America rankings, and the St. Joseph Public Schools have achieved some top grades across the map.
The St. Joe district is rated A+ and ranked 11th in the State of Michigan, up from 13th last year.  All five schools received an A rating with Brown School leading the way with an A+. Nationally, the district is ranked in the top 2-percent.
As for those teachers themselves? St. Joseph Public School Teachers were ranked the 2nd Best in the entire State of Michigan.
Niche uses test scores and academic performance as well as user input from current students, alumni, and parents in its overall analysis.
Dr. Thomas Bruce, Superintendent of St. Joseph Public Schools was pleased with the report, saying, "While we've always known that SJPS is a wonderful place to learn and grow, we are especially  thrilled to be recognized by Niche as an outstanding school district." Dr. Bruce goes on to say, "I would like to thank our teachers, and am happy they have received this formal recognition of their efforts. Their work, especially over this past year, has been exemplary and their dedication to students is second to none. Our teachers would be the first to say, they cannot do this work alone. Our schools are made up of hundreds of staff members who deeply believe in our St. Joseph school district. We all feel responsible and honored to partner with our community, build relationships and innovate in a way that makes St. Joseph Public Schools one of the top districts in the country!"
One such partner and major supporter of the district is the St. Joseph Public Schools Foundation. The Foundation was established in 1996 by a group of citizens to ensure that the quality of education for students is maintained at a high standard. Independent of the school district, that group of volunteers strives to carry out the mission "to raise, steward and distribute resources to enrich the education of students in the St. Joseph Public Schools."
Sam Abdelnour, President of the St. Joseph Public Schools Foundation, commented on the ranking, saying, "I love this community and have a deep appreciation for the education our district provides. Many of the educational tools and programs offered to students are made possible through the generosity of our donors. They too share our passion for delivering the very best education for every student in our schools."
St. Joseph Public Schools has enjoyed a long tradition of excellence, which reflects the values of the community it serves. St. Joseph Board of Education President Barry Conybeare remarked, "Thanks to our community, students, teachers, corporate partners and the St. Joseph Public Schools Foundation for working hard every day to make St. Joseph Public Schools worthy of national attention."
There were other schools in the region with some great grades, too, including:
Van Buren Intermediate Schools ranked 18th in the state…
New Buffalo Public Schools ranked 33rd…and was rated as being the 5th Best place in  Michigan to Teach and 14th District in the State for Best Teachers…
Lakeshore Public Schools ranked 43rd…
Saugatuck Public Schools ranked 45th…
Bridgman Public Schools ranked 54th…
Mattawan Public Schools ranked 81st
Edwardsburg Public Schools ranked 84th.
In another ranking category, Berrien Springs Public Schools were ranked 11th in the state among the Most Diverse School Districts in Michigan.
You can check out the St. Joseph Public Schools profile and see the full list of 2021 rankings, methodologies, and data sources by clicking online at the link below:
 https://www.niche.com/k12/search/best-school-districts/s/michigan/