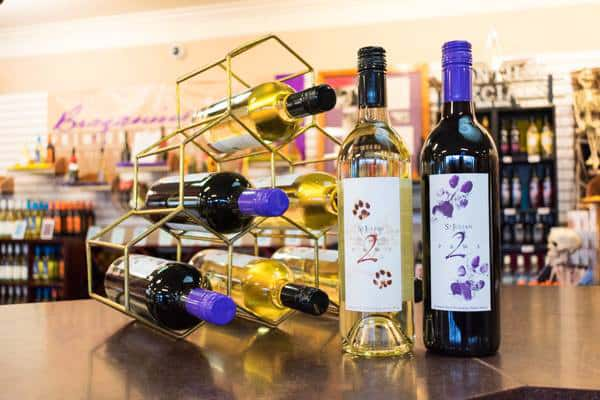 Fans of Michigan's oldest and longest-operating winery will have two new tasting rooms to find their favorite varietal by the end of the year beyond the boundaries of Michigan's Great Southwest. The crew at St. Julian Winery announced this week that the first of those new centers will be in suburban Detroit and the other will come to Rockford, north of Grand Rapids.
Founded in 1921, Michigan's oldest winery will expand their footprint to a total of six tasting options by the end of the year as a result of the new sampling rooms. The first will open next month when St. Julian opens near the Oakland Mall in Troy, outside of Detroit. That tasting room is coming in May to the northwest corner of the intersection of 14 Mile and John R. Roads, adjacent to I-75.
Later in the year, look for St. Julian to set up shop at 4425 14 Mile Road NE north of Rockford and east of US-131, where they will share space with the new Pizzeria by Flo's, in close proximity to the original Rosie's Diner.
Nancie Oxley is Vice President & Winemaker for St. Julian. She says, "This is an exciting time for St. Julian as we continue to increase our overall wine and spirits production as well as the different styles that we're offering to consumers." She adds, "As such, it makes sense that we expand our retail footprint around the state as well, looking to geographic markets such as Troy and Rockford where we hope to reach both current and new customers in search of award-winning Michigan made beverages."
Oxley says that both new tasting rooms will offer the full St. Julian portfolio of wine, cider and spirits.
She creates the St. Julian magic at the winery headquarters in downtown Paw Paw, and the winery also boasts tasting rooms in Dundee and Frankenmuth as well as Union Pier just off of I-94 here in Berrien County.