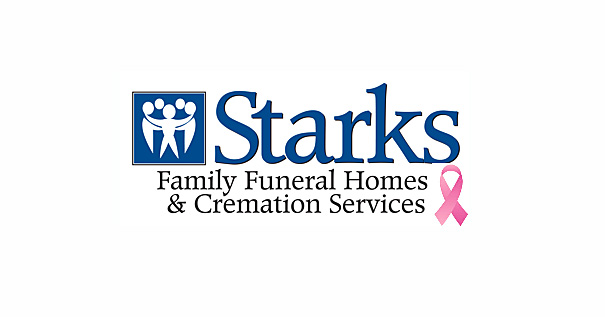 There can be little doubt that it takes a rare breed of person to take up a life dedicated to honoring the lives of those who have passed and helping families in times of their deepest sorrow and grief. Nevertheless, Tom Starks, his daughters Olivia and Laura, and their extended family of professionals work seamlessly with one another to provide nothing but the most comforting, compassionate and excellent care and service to grieving families every day of the week, year round. Their Starks Family Funeral Homes and Cremation Services are noteworthy across Michigan's Great Southwest for soothing the souls of thousands among us by showcasing the ultimate in dignity and respect for families who are often confused, traumatized, dazed and distraught. The Starks Family attention to detail is legendary, and the people who work in that realm take great pride in providing care to not only clients, but to one another. In fact, if you know a member of the crew you've likely seen Facebook posts of their fun times together in shared activities like kayaking, restaurant nights, or their legendary holiday parties. Tom and his family are deeply ingrained in the community and encourage staff members to join them by becoming part of service organizations, charity efforts and beyond. The end of life can be overwhelming for those left behind, but the Starks Family works to ease the burdens, earning them a place among the 20 Best Places to Work in Southwest Michigan for 2022.
What is the name of the business you are nominating?
Starks Family Funeral Homes and Cremation Services
Who are the owner(s) and/or principals in this company?
Tom Starks
Business Contact Information
Starks Family Funeral Homes and Cremation Services, 2650 Niles Road, St. Joseph, MI, 49085
How many people work at the company you are nominating?
80-100
Tell us the story behind the nominated company. What does it do, and what sets them apart from other companies in the region?
Starks is a family-owned funeral home that prides itself on compassion, excellent care and service to people when they have lost a loved one. The staff at Starks go above and beyond to serve family and lay a person to rest with the utmost dignity and respect. We work as a team and take care of each other. This work ethic carries over into how we treat the families we serve.
In your own words, why do you think this company deserves to be declared to be one of the 20 Best Places to Work in Michigan's Great Southwest?
The compassion, dedication and attention to detail we show our families is second to none. The Starks family takes care of their employees always checking in and showing care and concern for the staff.
What makes workers proud to say they work there, and keeps them a part of the team?
The Starks family are great to work for. They are very involved in the community and give back in many ways. I'm proud to be a part of an organization that is so involved in the community.
Let's pretend you're writing a review for Yelp! or Trip Advisor. Give us your best recommendation for the nominated company that would make the rest of us wish we worked there, too.
Starks Family Funeral Homes, great place to work, great team concept, open door policy with the Starks family and each other. Everyone is on the same level and will perform any task.
What three key words best describe why this company is a Best Places to Work caliber company?
Progressive
Open Door Policy
Compassionate
As a Best Places to Work company "Super Hero," what are the two most magical "Super Powers" this company seems to have on a day-to-day basis? (i.e., Ability to read minds, fly, invisibility, etc) And why?
Super Power One: Innovative — always striving to have the newest technology
Super Power Two: Caring and Concern shown by management. The Starks family work alongside everyone.
Tell us about the leadership of the nominated company and what they do in order to:
A] Keep spirits and motivation high? — Daily Zoom Meetings and Motivational Quotes
B] Keep innovation and fresh ideas advancing? — Open door policy round table meetings
C] Keep communications open? — Daily Zoom Meetings
Explain a specific "wow!" moment in this company's history that is virtually "Hall of Fame" or "Best Practices" worthy, as an example to other companies in the region.
I have seen Tom Starks, the owner, vacuum and clean. He shows real concern and cares about the staff. He always wants people to reach out if they need anything. His door is open.
Best Places to Work have a reputation for not only working hard, but also for playing hard.
A] How does the nominated company honor or reward success? — Recognition at meetings, Congratulatory emails.
B] How does the nominated company socialize as a team? — Team activities, kayaking, restaurant nights.
C] How does the nominated company get involved in community events? — Starks is very involved in many community events and encourages the employees to join service organizations.
D] How does the nominated company celebrate life? — By honoring a life in the most personalized way.
Write a brief, but compelling, recruitment ad telling people about why they should come and work there, too.
Great place to work, good work/life balance, limited on-call. Every other weekend off and a day during the week. Management open to ideas and has an open door policy.
What one thing is special about your nominated company that most people in the community have no idea actually happens there, but should be shouted from the rooftops because it's that cool?
We provide excellent funeral luncheons. The food is great, we provide trained staff to serve it, and it's so convenient for our families.
Give us three employee perks or benefits that you think make the company you have nominated worthy of a Best Places to Work trophy?
Great Work/Life Balance
Fun team building activities
Caring compassionate team
If this is your company and you win, write the best headline ever for your company newsletter describing your successful selection to the list, and be as specific as you can about how you would celebrate the win if money were no object.
Pack your bags we are Cruising for the win! Starks has won the Moody on the Market Best Places to Work Award in 2022. As a result we have Chartered A Mega Yacht Weekend Celebration in Miami, FL. So pack your bags and Congratulations to all for making Starks the Best place to work!
Tell us anything else you want about this company that you suddenly realize we haven't asked you about, but you're sure will be the thing that puts you squarely into the winner's circle! (Wait a minute! Can you put a square in a circle?)
We are not your ordinary business. Most people don't want to be in a funeral home. We laugh, cry, hug and give our hearts to our families to help them get through their loss. We are people committed to serve.